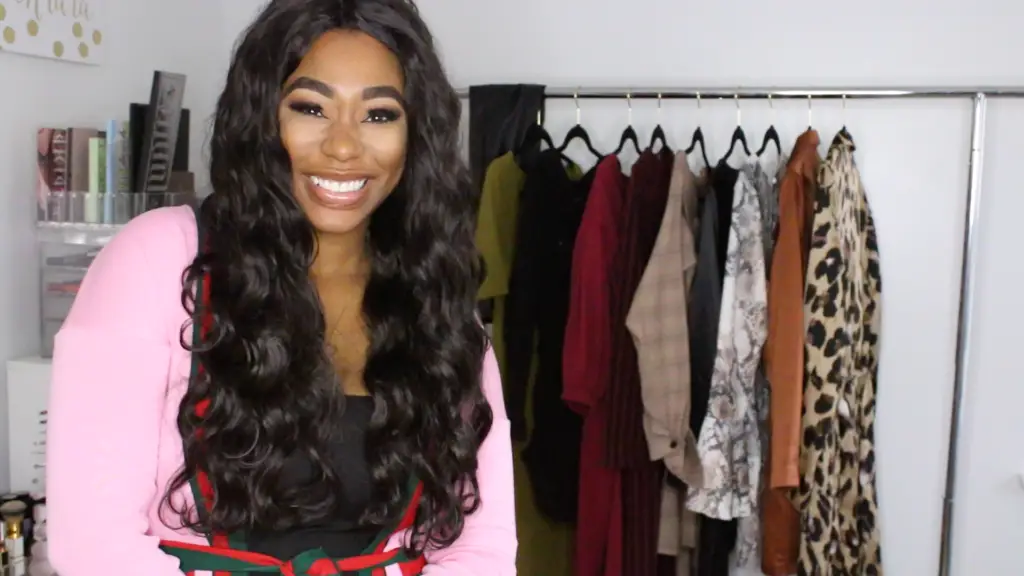 This is the time of year for holiday parties and family gathers are on heavy rotation. I know I personally have a few holiday events on my schedule that call for chic dresses and glittery accessories. I had the opportunity to partner with BooHoo.com on today's video. I selected a few fall pieces to add to my wardrobe and decided to may it a try haul style video. Of course the day I decided to try all these items on for you all its extremely cold. So I hope you appreciate my effort because a sista was freezing outside trying to be cute. BooHoo was kind enough to offer my readers 55% off their entire purchase by using promo code CHIMERENICOLE at checkout. Yes, you read that correctly, 55% off. This is on the entire site so make sure you start your holiday shopping. Check out the full video below as well as links to all of the products I mentioned.
Items mentioned/used in this video:
1.Snake Print Wrap Hem Bodycon Dress https://go.magik.ly/ml/ho9q/
2.Satin Double Breasted Self Belted Blazer Dress https://go.magik.ly/ml/ho9u/.
3. Off the Shoulder Wrap Midi Dress https://go.magik.ly/ml/hoa1/
4. Stripe Side Tie Long Sleeve Midi Dress https://go.magik.ly/ml/hoa4/
5. Horn Button Ribbed Half Sleeve Maxi Dress https://go.magik.ly/ml/hoa5/
6. Off The Shoulder Denim Shirt Dress https://go.magik.ly/ml/hoa8/
7. Leopard + Chain Mix Print Long Sleeve Midi Dress https://go.magik.ly/ml/hoab/
8. Long Sleeve Drape Front Bodycon Dress https://go.magik.ly/ml/hoah/
9.Tall Leopard Print Satin Trench Coat https://go.magik.ly/ml/hoam/
10. Tall Vinyl Leggings https://go.magik.ly/ml/hoav/