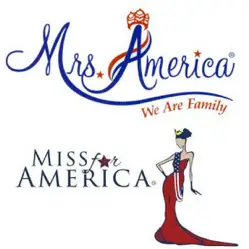 Dear Sponsor,

Thank you for your interest in my journey to Mrs. New Jersey America 2020. I've been selected as an OFFICIAL STATE FINALIST in the 2020 Mrs. America State
Pageant being held June 5-6th at the Mohegan Sun Casino in Uncasville, Connecticut. This is the first step on a journey that may lead me to the national Mrs. America Pageant. The Mrs. America pageant system is one of the premier pageants in the United States and I am proud to have been selected from among the hundreds of applicants that were processed. This kind of competition is an excellent experience. I am confident that I can do well, and that it will lead to many opportunities for my future. If I do become Mrs. New Jersey America 2020, I will represent the state and compete for the national title of Mrs. America 2020!
Participating in this pageant requires a sponsorship fee of $2,500.00. Contestants have been encouraged to request donations from family, friends, community businesses and leaders to meet this financial obligation. As a sponsor, you will play an integral part in helping me reach my full potential and goal as your next Mrs. America. I am asking for your participation financially by sponsoring all, or a portion of these fees. I am soliciting you because I am hoping that you will participate with me! Yes, you can participate and get some recognition for yourself and your company by being one of my sponsors. My top sponsors will be recognized in the Official State Program and in press coverage. As well as receive free advertising space here on my site for my year as Mrs. New Jersey. The sponsorship is necessary to help cover the costs of the pageant weekend, such as hotel rooms, meals for two days, production costs, etc. I sincerely hope you will choose to celebrate this event with me while receiving some valuable advertising and community exposure for yourself.
Gratefully yours,
Chimere Nicole Haskins
Mrs. Trenton America 2019