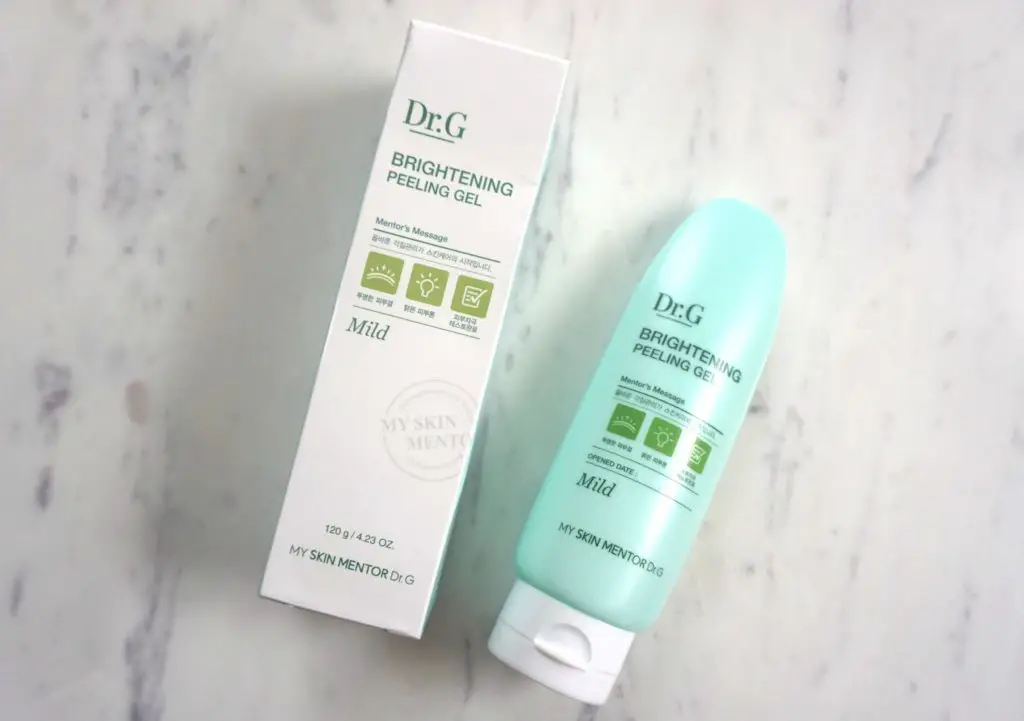 I've never been a girl who was into exfoliating my skin until I tried this product. I was introduced to this brand while attending Generation Beauty in LA and I was blown away. Dr.G Brightening Peeling Gel is a one step facial exfoliator that gently removes dead skin cells from the face and resurfaces your skin. For the past several months I have been using it every Sunday in my weekly skin care treatments and I have noticed significant changes in my skin.
How does it work: You gently massage a small amount to cleansed damp skin in circular motions. Shortly after you will notice the dead skin being removed from your face. The dead skin cells will take on a sand like texture. Rinse with water and pat the skin dry.
Pros: Gentle on the skin and formulated for all skin types. Doesn't leave my skin sensitive or red. Helps with skin turn over and leaves my skin soft and smooth. This product also helps my beauty oils and serums penetrate the skin by removing the dead layer of skin and product build up.
Cons: Hard to find. This is a Asian brand and currently only sold in one major retailer. Also there isn't any formal directions in or on the box. Luckily I was able to get more information directly from the brand.
Price: $28
Available: Nordstorms