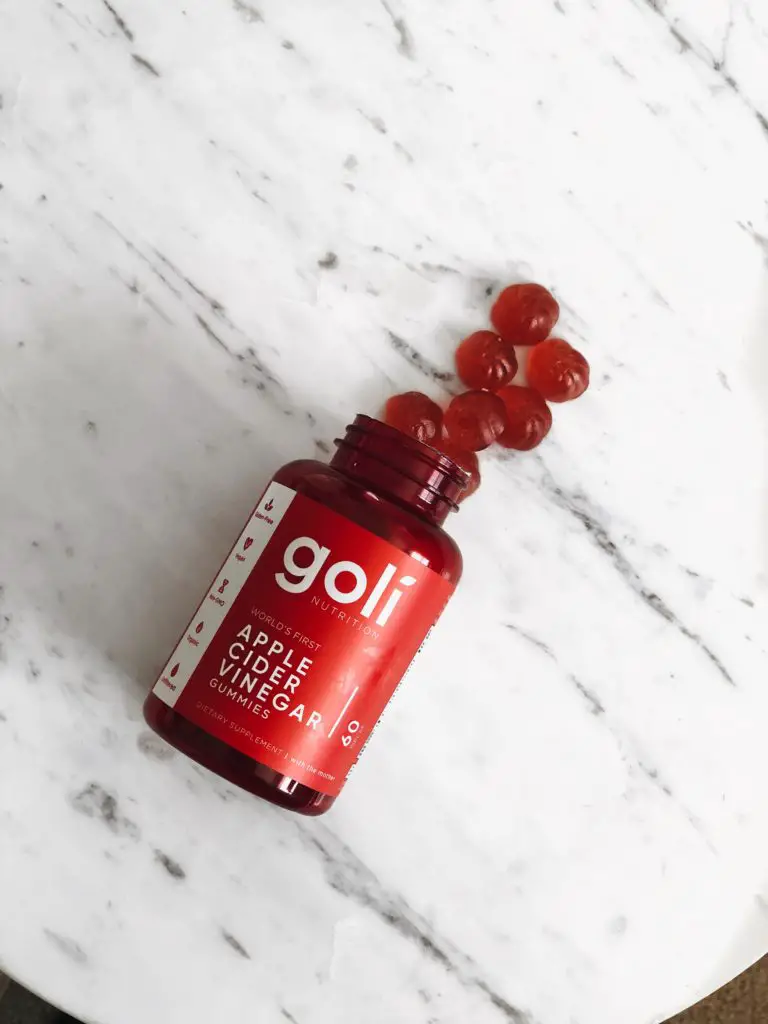 In January I posted a video on my YouTube channel showing everyone how I used apple cider vinegar to lose 10 pounds. I felt amazing and I noticed some amazing benefits associated with ACV as well. After that video I took a break from using ACV because I was nerves about the side effects on my teeth. I research everything and sometimes too much information can be just that, too much information. At the time I was drinking a tsp a day in the morning and was advised that it could affect the enamel of my teeth. Shortly after, I started drinking it threw a metal straw just to be safe. I smile way too much to have my teeth be impacted negatively thus, I'd rather be safe than sorry.
To be honest I became a bit tired of mixing my ACV in the morning. Mainly because it was always a production. Adding it to my water and mixing it with or liquids not get bored became too much. So, I was able to substitute it with a product by Goli. Goli is vegan, gelatin-free, organic and gluten-free gummies are made in an FDA registered cGMP certified, and allergen-free facility, with the highest quality organic ingredients. Long story short, they are gummies and they are so good. So this works out much better for me.
ACV is great for your digestion, breaking down food, enhancing energy, controls blood sugar, and detoxification. Additionally, it can even curb your appetite! Which of course is how I was able to lose the 10 pounds I talked about in my YouTube video. To get more information on Goli visit them Here. I also have a special discount code for my blog readers. Use promo code: chimerenicole at checkout to save money off your order.