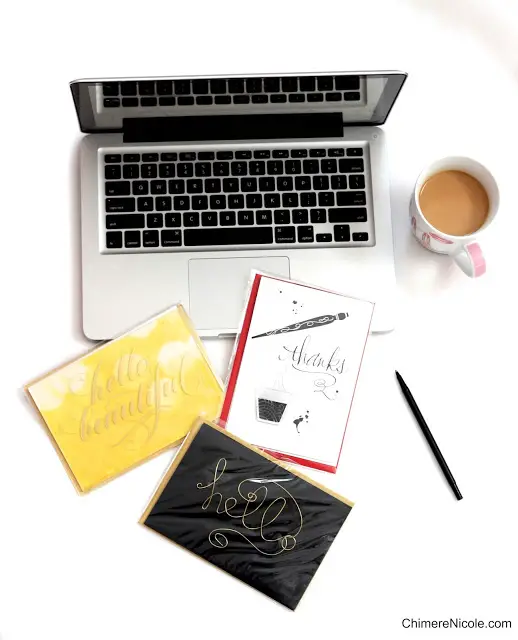 Greetings! Today I am sharing with you a new find of mine that I am loving at the moment. I have been redecorating my beauty room. I am obsessed with having a space full of pretty and inspirational pieces in my room. I just love to be surrounded by things pretty and girlie, it makes me so happy. My beauty room is also my office and that's where I place my pretty pictures and special greetings. I was so happy when I came across these greeting cards. How pretty are these? Like a signature this collection of unique greeting cards add style and a personal touch to your message. Each card is handcrafted with beautiful papers, textures and just the right amount of embellishments. Your true feelings will be perfectly expressed with this collection. Just like fashion, your personality really shines through. 

Hallmark Signature offers unique and fashionable greeting cards to help you say it with style, with fabulous cards for any occasion. Check out more on the collection here by visiting Hallmark.
I would love to see your personal style that's as unique as a Signature on social with #SignatureStyle. Hallmark will be surprising a few lucky folks with Signature card packs and two will be surprised with $250 gift cards for a fashion-filled day with a friend.