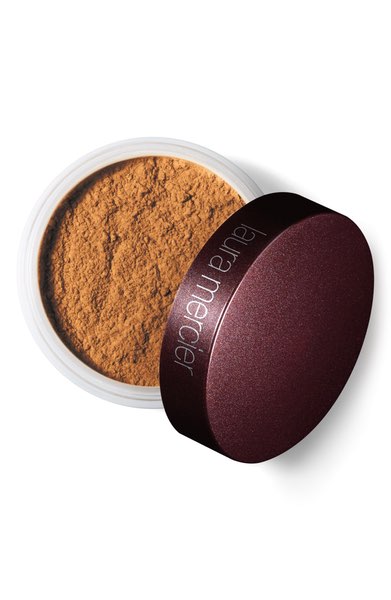 Let's take a minute and give this product a dramatic slow clap. Yes, this product is that good. When this product was newly released I didn't jump on the ban wagon and go out and purchase  it immediately. I already own the original formula so I know the product itself was amazing. I typically use it to set my under eye highlight during my makeup application and I also use it on my makeup clients as well. So at the time I didn't see the need for the deep formula. Boy was I wrong, I love this stuff! The great thing about this product is that although the product is translucent it will not give the skin any "flash back" when used with flash photography. This is a problem with most setting powders. So I am happy to say you will be "flash back" free with this powder. It also gives a nice matte finish to the skin and since I'm typically oily, this keeps my skin oil free through out the day.
How does it work: Laura Mercier loose setting powder works buy absorbing the moisture from the skin. This will ensure that your makeup stays in place and will last throughout the day.
Pros: Light weight and finely milled. Creates a smooth canvas on top of your makeup and skin. Also great for deep skin tones to set all over the face like I do or to set under eye highlight.
Cons: Currently haven't found any. I love this product.
Available: Nordstrom
Price: $38 Currently on sale for $34.20 Here