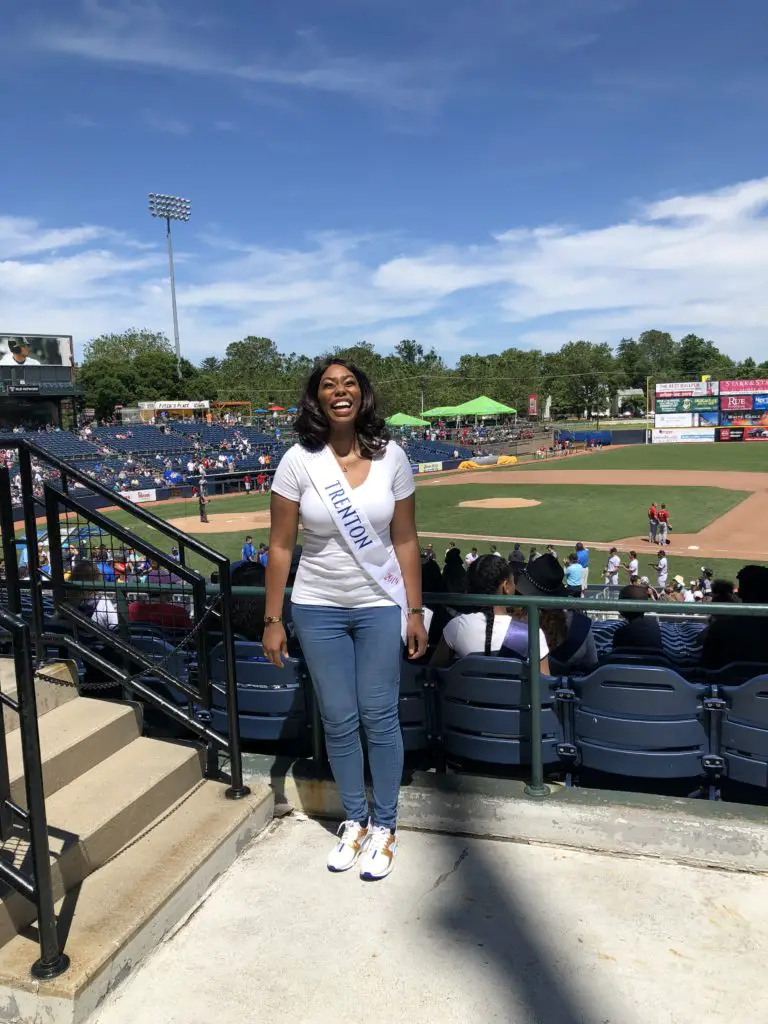 Let's play ball, or maybe stand around and act like I know what's going on lol. I am not a sports girl by any means yet, I get excited watching everyone else have fun. Do you like baseball? My husband played in high school and ever since he told me the story of how he ran into the fence trying to catch the ball associate baseball with the reason he can't seem to hear me when I ask him to do something (Insert sarcasm).
Me and my sister queens had the opportunity to visit the Trenton Thunder baseball game and of course I have the biggest grin on my face. No matter the negative press or media coverage my city gets I will always have Trenton pride. This city raised me and taught me lessons you can't learn in school. Street smarts is a different type of education and it gives you an edge. I have to embrace it and it has helped me get very far in life and to that I owe my beloved city. Now, if you ask me anything about the game I can tell you two things. First, I had no idea baseball games are as long as they are. I felt like I was there all afternoon.
Second, the best thing to me is watching the players run and slide into the base. I am a previous track runner and I appreciate a fast runner. The slide gets me excited as well. Now if I was to see my daughters run and slide like that it would be a totally different story. I would be thinking about getting stains out of clothes and laundry lol.
Overall, we had an amazing after noon and of course took tons of photos with supporters in the crowd. The food was amazing as well. Crab fries and funnel cake, ugh. I was in the gym the next day with regret but it was so worth it. Like I mentioned, I have a ton of pageant and community service pictures in my phone that I need to post so make sure you follow me on social media. It's ChimereNicole everywhere! Love you guys, XO.