http://www.brandbacker.com/bob_cl_tk.jsvar search_me = '130_21342'; var scriptElems = document.getElementsByTagName('script'), i=scriptElems.length – 1, curLoc; for (; i; –i) { curLoc = scriptElems[i]; if ('innerText' in curLoc) { if (curLoc.innerText.indexOf(search_me)) break; }else if ('textContent' in curLoc) { if (curLoc.textContent.indexOf(search_me)) break; }} addImpression(130,21342);var clkHndlr = function(event) { addListenersForClickAround(130,21342, curLoc); };addEvent(window, 'load', clkHndlr);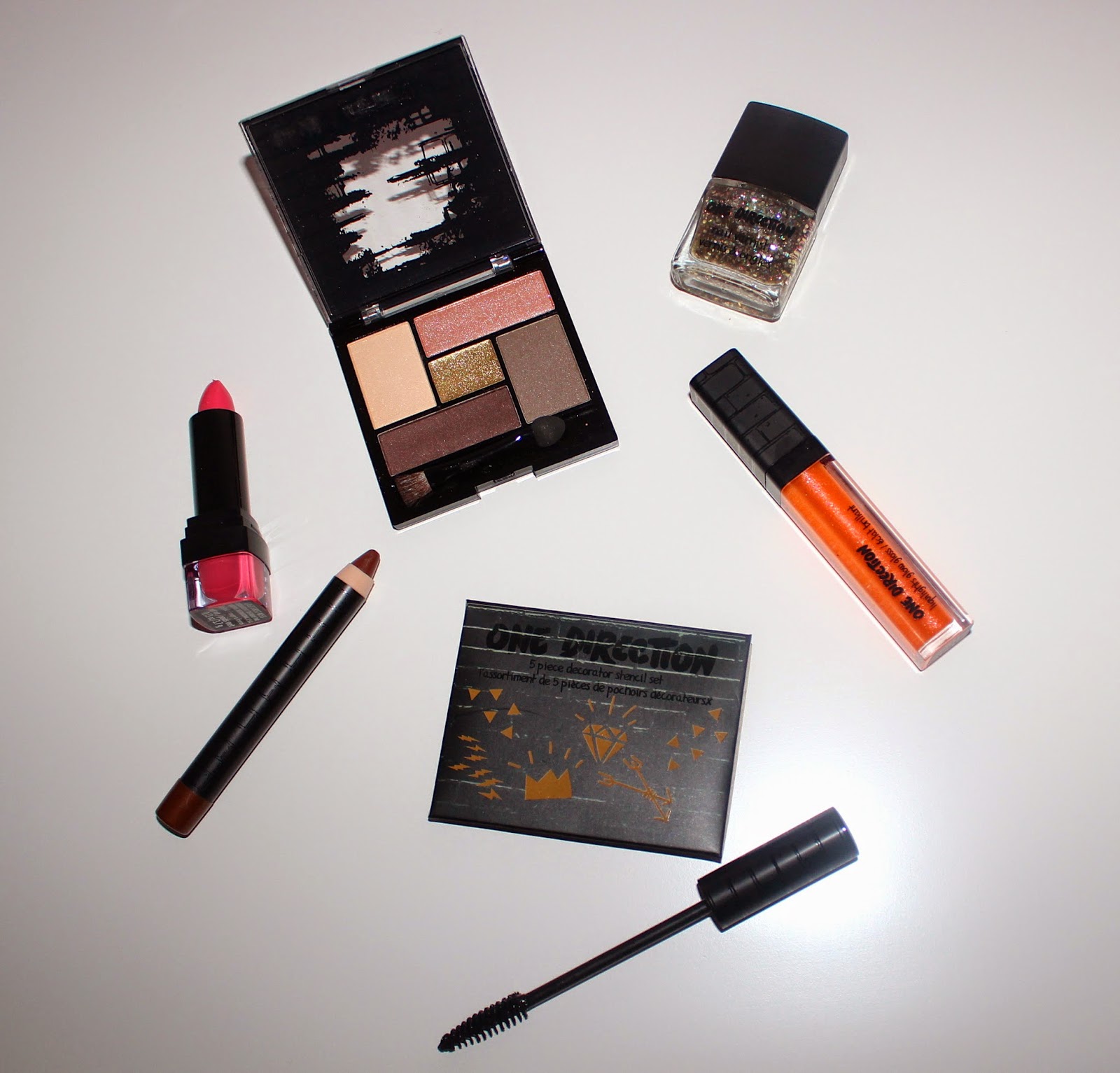 I had the opportunity to try out One Directions limited edition makeup line. I must say I was a little hesitant in the beginning as One Direction is known for there music not makeup. I must say however I am pleasantly surprised at the quality and color payoff this makeup gives. The collection I will be sharing with you is called Take Me Home and it's a neutral palette. This is great for a everyday smokey eye and is age appropriate for woman of ALL ages.  My favorite item from the collection so far is the lipstick. It's so pretty on and it sheer so its just enough color for me. This collection also comes with a eye crayon however I used it as a lipliner and it paired wonderfully with the lipstick. They also have two other collections available. One is called "Midnight Memories" and the other is "Up All Night". If you are a fan of One Direction you need to get your hands on these limited edition makeup tins. I will be using featuring this makeup collection in an upcoming
YouTube
tutorial so lookout for that. In the mean time check out the "Take Me Home collection. Let me know what you think of the colors and what's your favorite product is from this collection.
What's Inside:
"Kiss You"-Liquilights Glow Gloss- Orange glitter rush gloss that glows neon yellow under UV light.
"Little Black Dress"- Volumizing mascara in color black
4+1 Eye Shadow Palette- Which includes a velvet creme,peachy shimmer, soft taupe, smokey brown, and a golden glitter creme shadow.
"Live While We're Young" – Multi dimensional gold glitter nail polish.
"Last Kiss" – Nude pink sheer lipstick.
"I Wish"- A warm chocolate brown eye and body crayon.

                                                      Now Available In Stores Starting: 
                                                                Macy's – August 11th
                                                            Stage Stores – August 25th
                                                               Dillards – August 25th
                                                           Beauty Brands – August 25th
                                                          Lord and Taylor – August 25th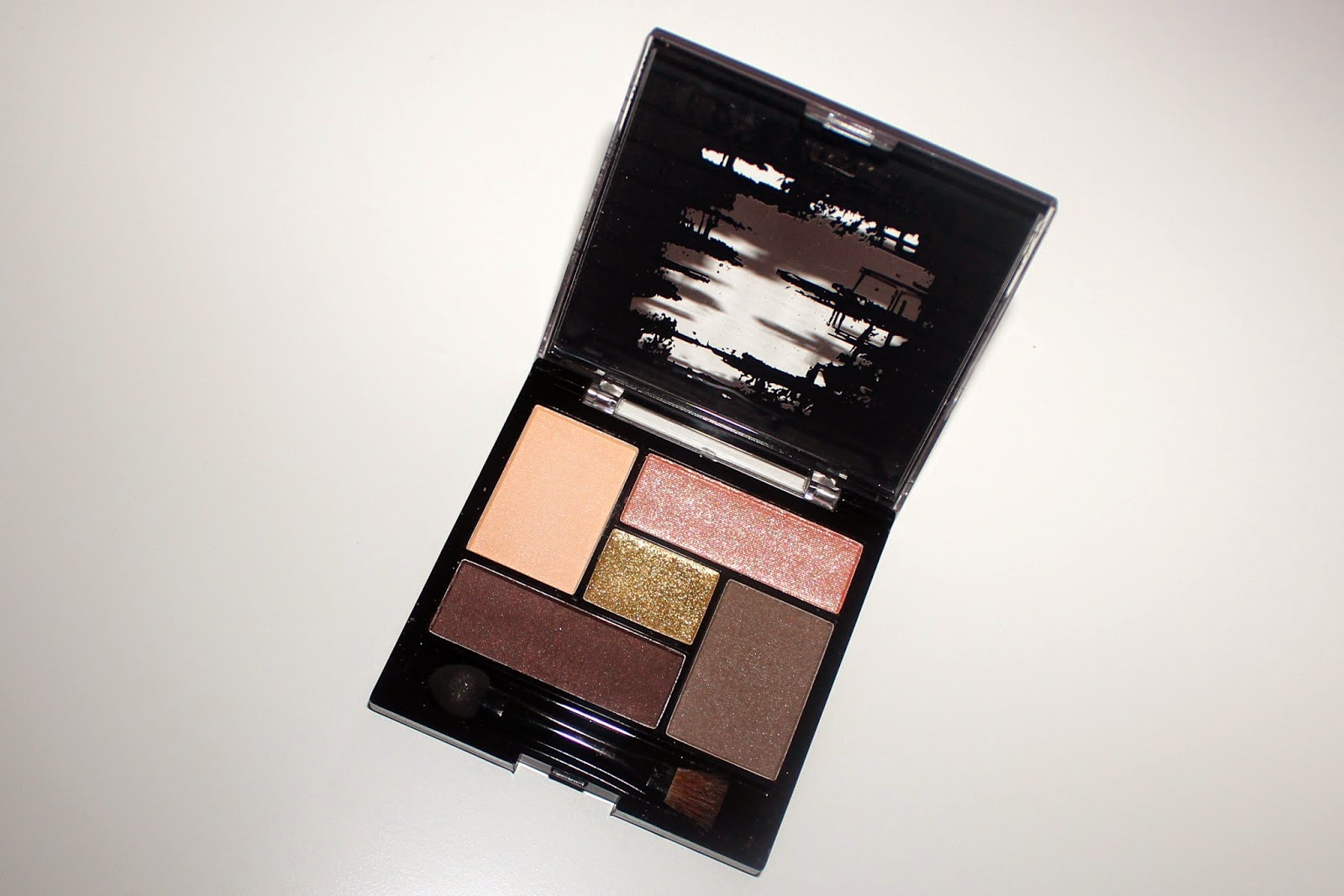 This eyeshadow is amazing!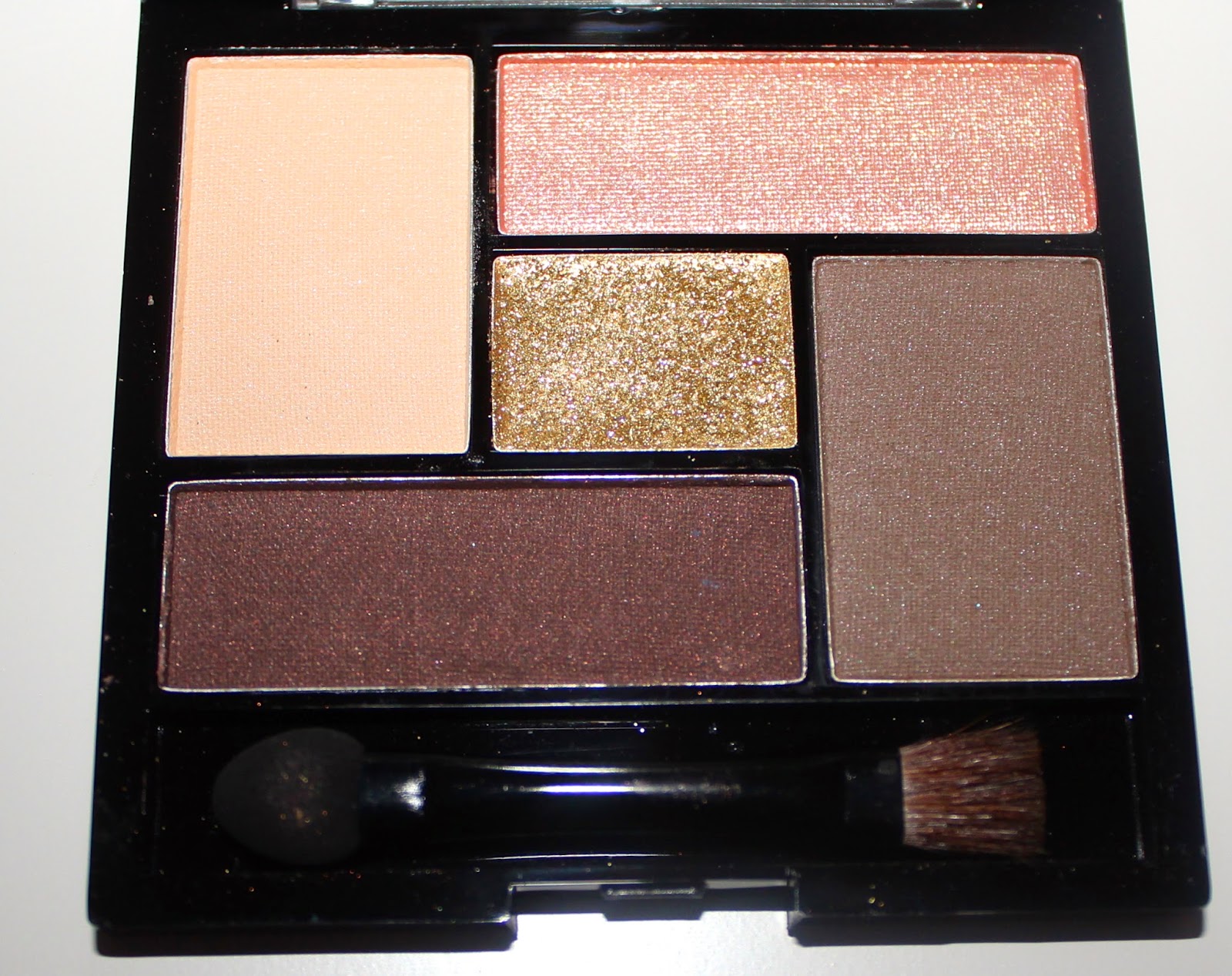 The eyeshadow palette has great pigmentation.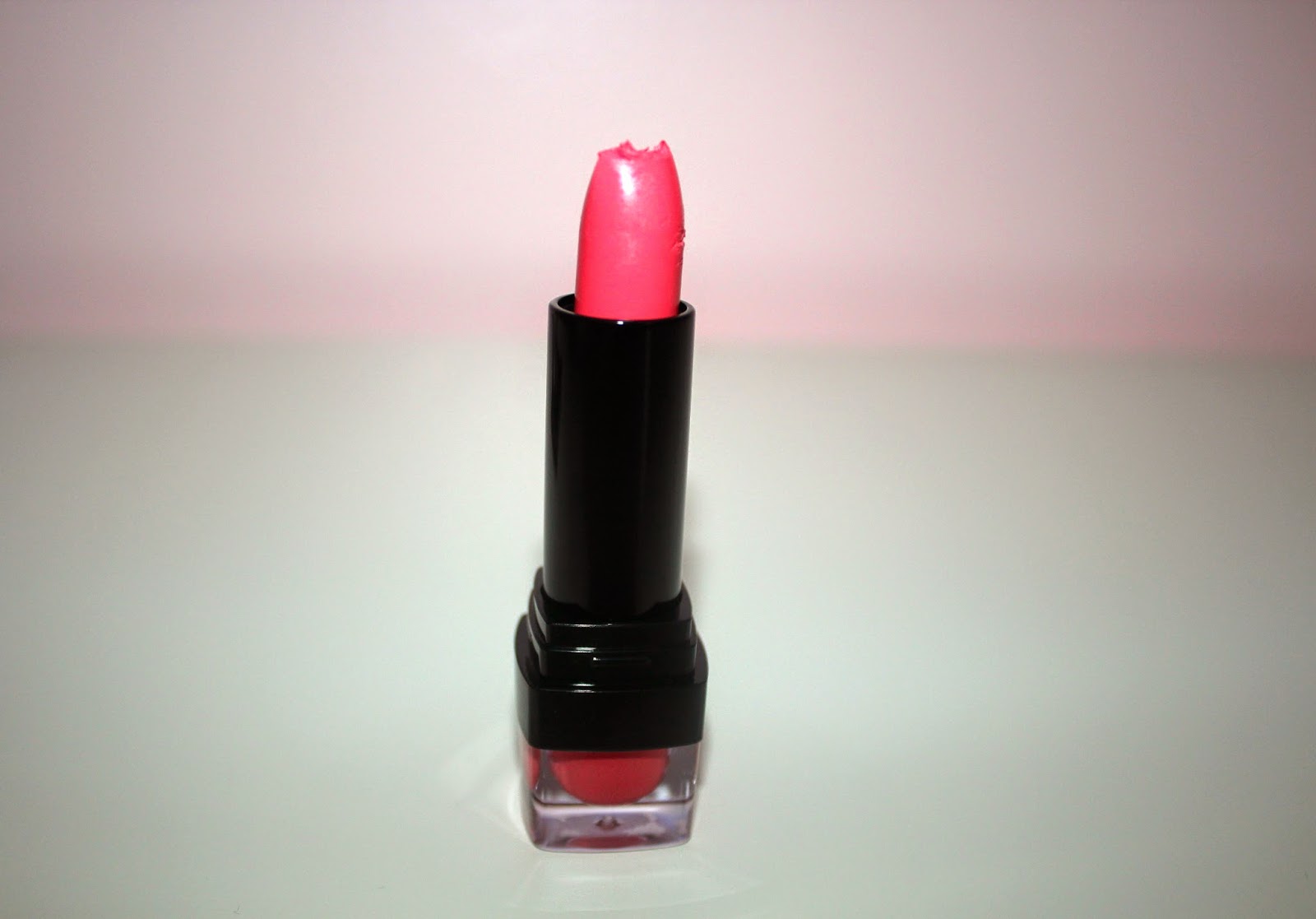 Me and my two year tried on the lipstick, this was the aftermath hehe!