Happy Monday everyone! I'm excited to get the week kicked off in high gear. I decided to start the week of with a popular trend this year, plaid. Walk into any clothing store and I'm sure you'll see something plaid in the new fall collections.
I happen to like this trend and as I went over my wardrobe I found I had several pieces of plaid. Different colors of course but plaid all the same. I paired this plaid dress with my favorite pair of over the knee boots and some light accessories. This look doesn't require too much just a little attitude to go with it. I have plenty of that to go around so why not use it. Hope you enjoy today's look.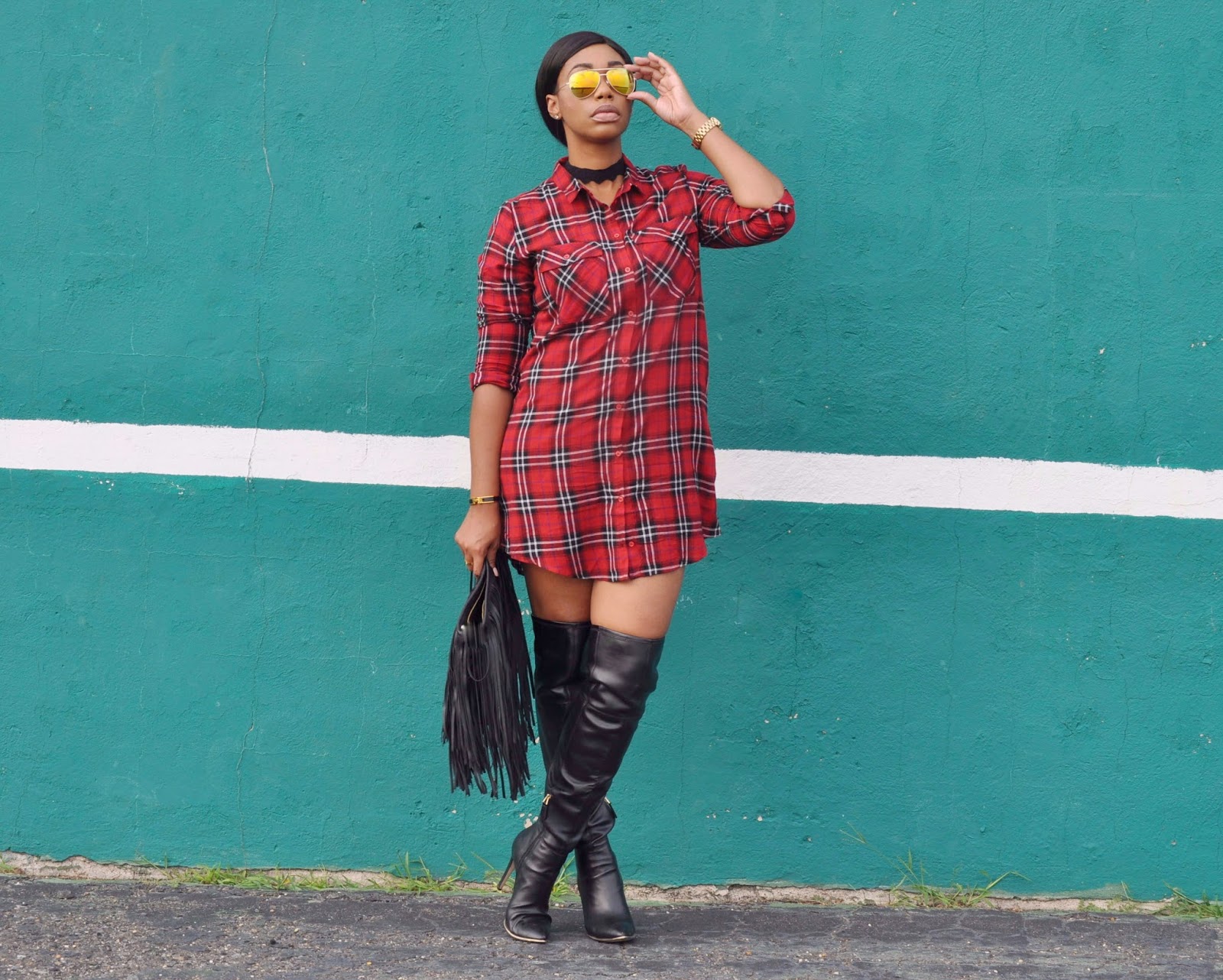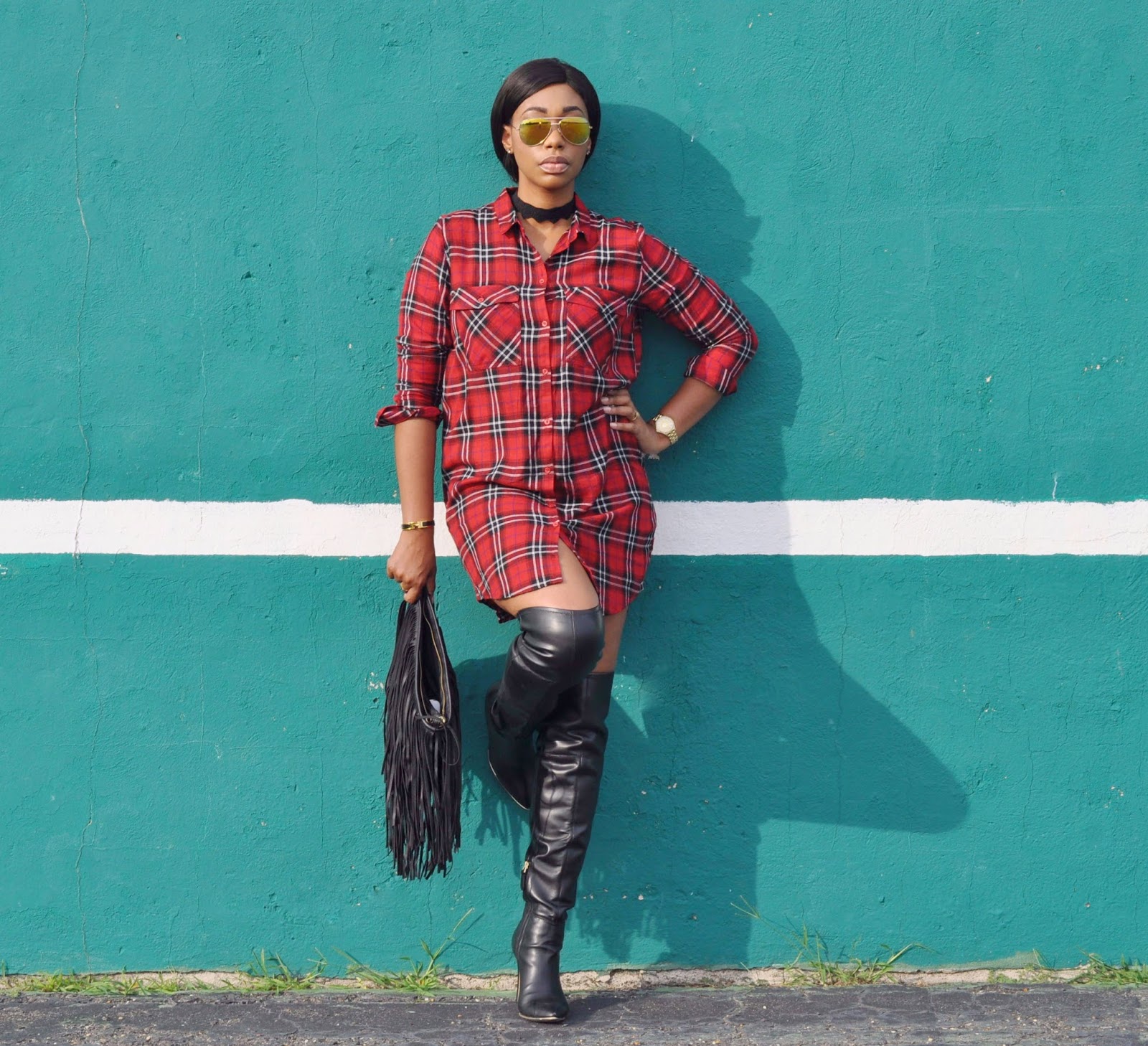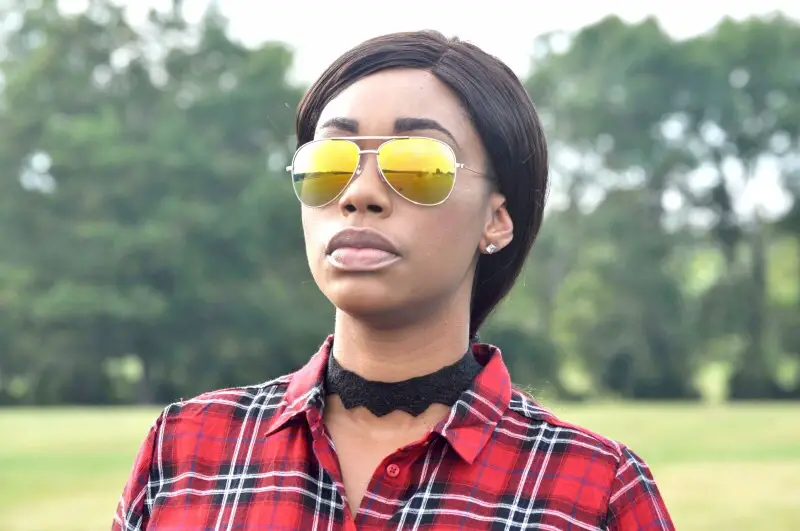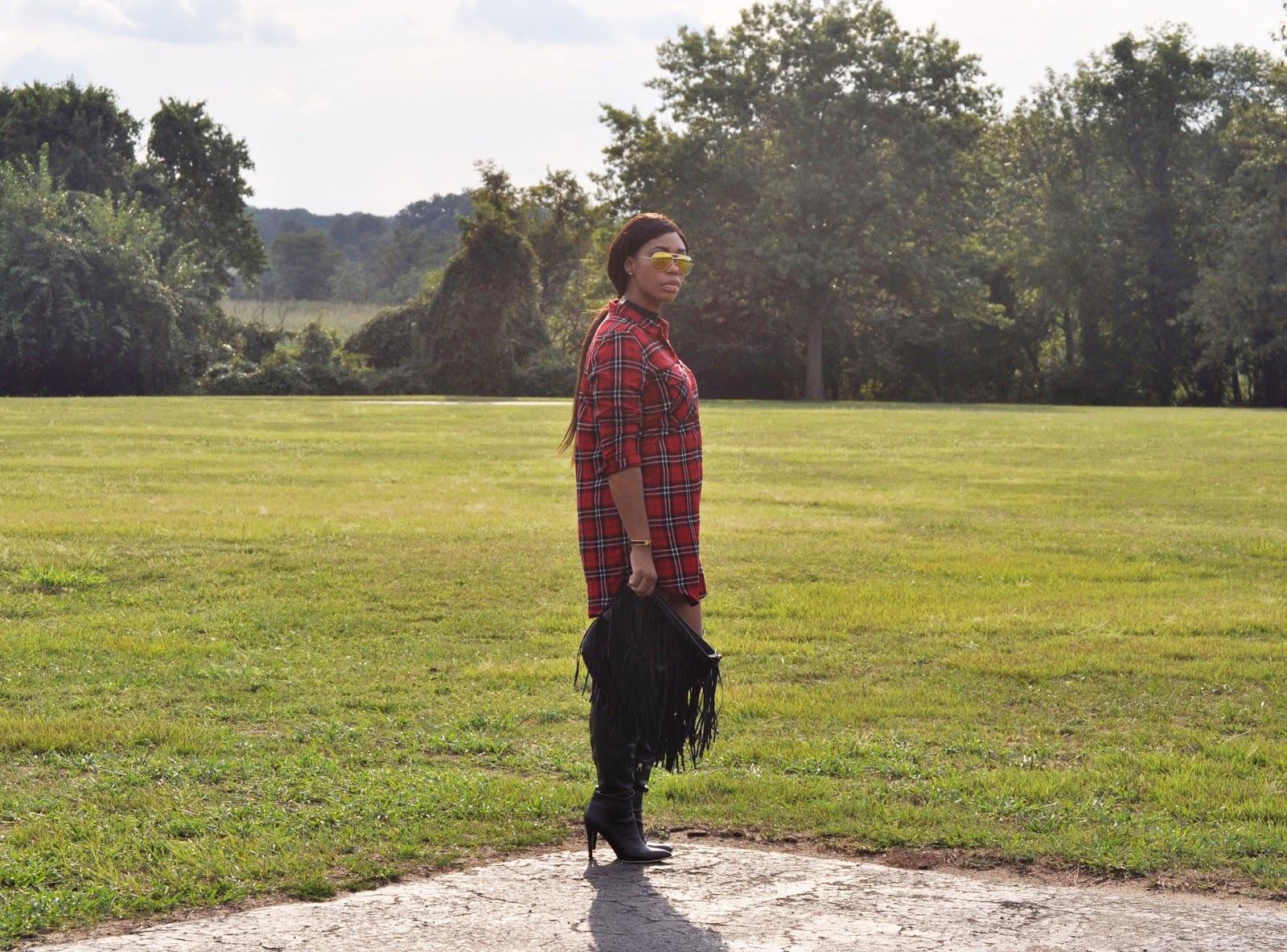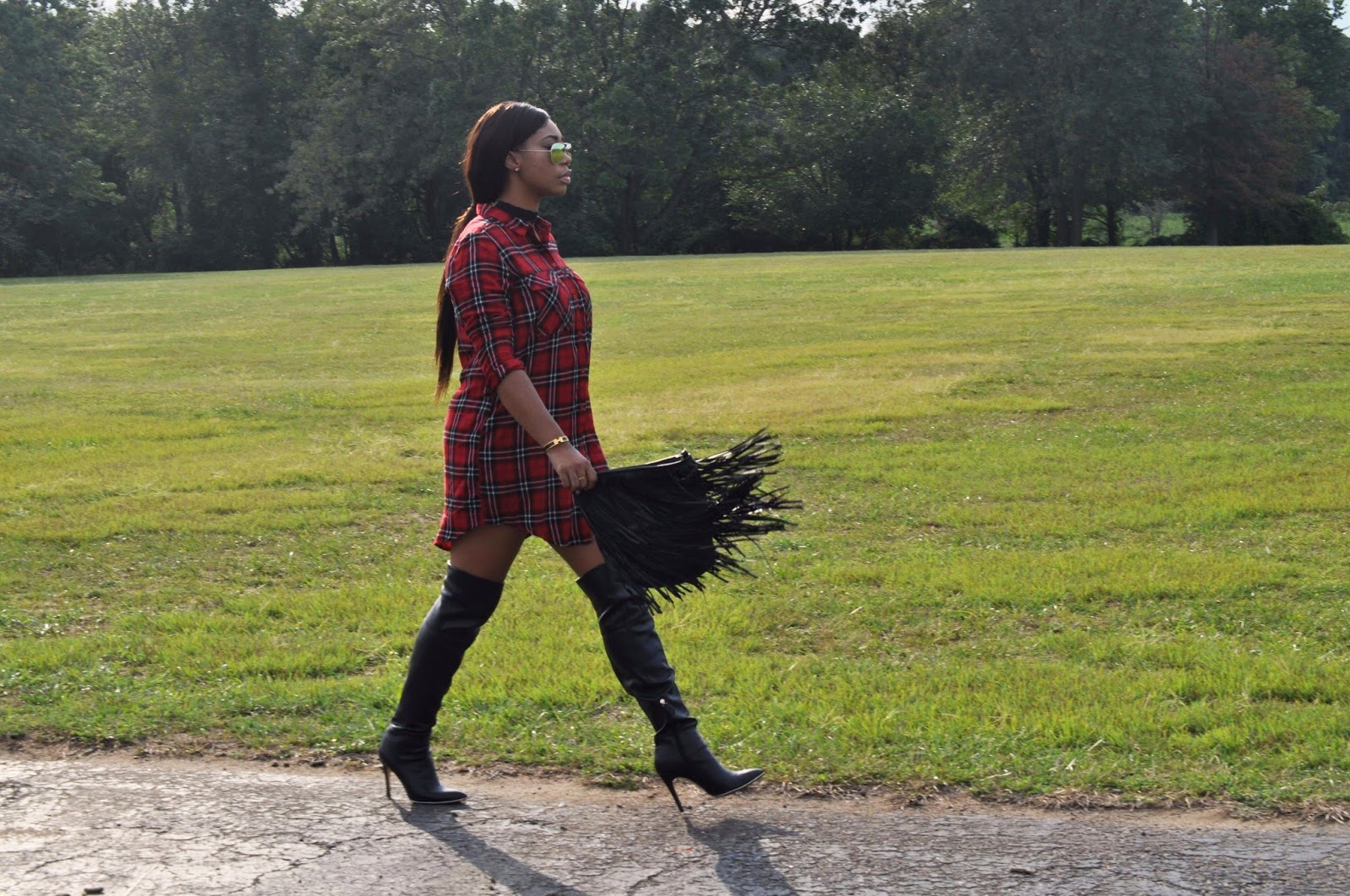 Let's have a fabulous week. Remember, Monday sets the tone for the rest of the week, so make it a great one!
:: Outfit ::
Hand Bag:: Sole Society,
Here
Bracelet:: Hermes
Choker:: Forever 21,
Here