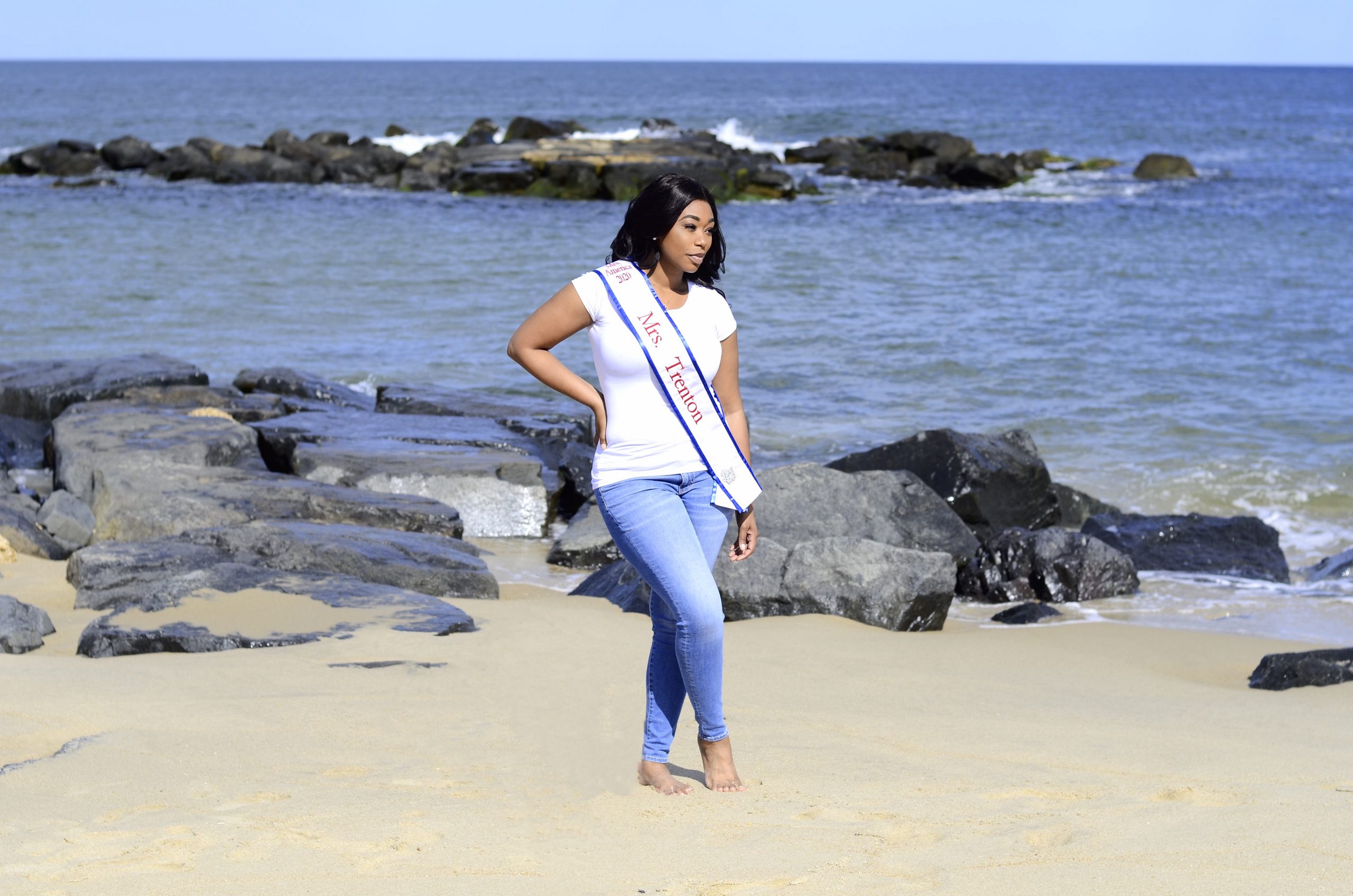 The countdown has begun. In 60 days I will be stepping on stage representing my hometown of Trenton, New Jersey in the Mrs. New Jersey America pageant. It is an extreme honor to represent the city where I was born and raised. Although I am new to pageantry it has been very fulfilling so far. Pageantry has given me the opportunity to dig deep within myself and rediscover who I am as a wife, mother and woman. Today I would like to share a bit of my process with you as I continue on my journey to the Mrs. America stage. Doing my pageant preparation one of the most important things that I wanted to accomplish was to be purposeful in why I wanted to represent New Jersey at next Mrs America.
The first thing that I did was create an action plan outlining all the things that I wanted to accomplish during this process. First, I wanted to accomplish getting my physical and mental health in order. My schedule is quite hectic and like many of you covid-19 has created new challenges in our day today lives. As a mother of two daughters and a small business owner I was forced to close my business temporarily as well as become a teacher homeschooling my children. This shift in my lifestyle so suddenly required me to refocus my attention on two more prevalent things in my life and I needed it to be prepared to do so. I began to write a lot more. Not here on the blog but in my journals. This is very therapeutic for me and helped me clear my head and my heart. Also during this time while facing so much uncertainty my physical health took the biggest hit. I was unable to workout as much as I was used to and the stress of not knowing what was going to happen next caused me to stress eat. Me and my girlfriends have cheerfully given this the name of "The Covid-15". We have all definitely gained a few pounds however I wanted to get myself back on track and that is what I have begun to do.
The second thing that I wanted to do was have a game plan and outline for my year of service as Mrs. New Jersey. Although I do not have that title yet, I wanted to be able to already have a plan of action in place so that I could hit the ground running. I am an advocate for planning for success and I wanted that to translate into my year of service as a title holder. For many of you who are not familiar with pageantry, we as titleholders are essentially spokespersons for our state. We not only advocate for our respective organizations and platforms but we also are also required to make public appearances as well as promote our pageantry systems. So my goal for my year of service is to be able to accomplish all of those things as well as spread the Girl Yes initiative. I will be discussing that a bit more on the blog at a later date but my platform is the mentorship organization that me and my family started as an intitle Girl Yes.
Lastly, what I wanted to do was use my influence to create change. Now I know that it will take more than one year of service as Mrs. New Jersey to inflict real change but it's a step in the right direction. I don't want to take this title just to say that I won a competition. I really want to emphasize that pageantry allows you the platform to be of great influence to a lot of people. My mission is to show women like myself that you are able to rise above your circumstances and achieve great things. You do not have to be a product of your environment and you are also able to manifest and create the life of your dreams. Hard work definitely pays off and that is a testament to the legacy that I would like to leave. So over these next few weeks I will be creating weekly goals and focusing on accomplishing every single one of them. Keep me in your thoughts and prayers knowing that whatever happens was meant to be. I will be sharing some behind the scenes footage of this process here on my blog as well as my YouTube channel so be sure to check back in with me soon for all the fun and exciting updates.