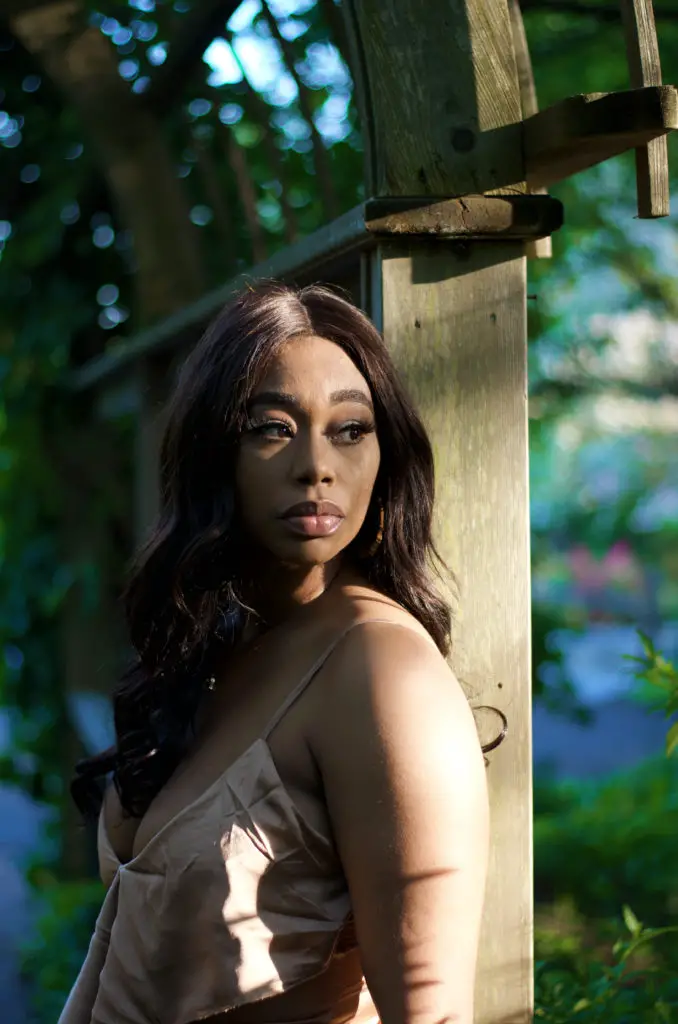 This week I wanted to take you along with me and share with you my preparation for the Mrs. New Jersey United States pageant this coming weekend. Over the years I have had my fair share of struggles with my skin. Acne is the absolute worst, especially as an adult. You think after a certain age it will magically disappear, well I'm here to tell you it doesn't and often times you are left with the marks and scars from your fight with your skin. I call mine battle scars of the 90's. Ok, seriously I knew I wanted to get my skin somewhat under control not only for the pageant but for my sanity. In previous years I've gone to countless doctors and the creams and pills would work for a short amount time then my skin would fight back like it belonged to a street gang. It was always a temporary high feeling when my skin would clear up then weeks later it was back like the plague.
Recently, I started a treatment plan from Dr. Michelle Henry, a Harvard trained Dermatologist and surgeon located in New York City. I have been following her on social media for a few years and I finally decided now was the time to really get the ball rolling of fixing this issue for good. We are currently still in the testing phase of plan however, I have seen some of the best results EVER! You can see from the image below the difference even in my makeup application. My makeup applies smoother and I require less product than before. It's almost like night and day. Today I want to show you some of the items I've been using to get my skin stage ready. Although my treatment plan is customized to my skin type I will be sharing with you the products I use that can be used for all skin types.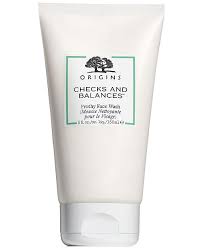 Let me be completely honest here, I was not feeling this product in the beginning. I went off of the recommendation given to me by the sales associate. This frosty facial cleanser is so different from what I'm used to that I was hesitant in purchasing it. I'm so thankful I decided to give it another try because I love it for two reasons. One, a little goes such a long way. I have had this cleanser for 3 months and I still have half the bottle. I use it in combination with my facial brush and it does the trick. Second, the formulation is designed balance the moisture levels in the skin. Since I have problematic skin, its often oily in a few areas and normal in others. This wash discourages the production of oil in the skin but won't dry the skin out.
Dermalogica Intensive Moisture Balance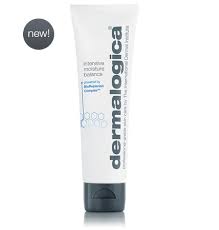 I have been using this in the am with my topical antibiotic lotion from my doctor. It's amazing at keeping my skin hydrated without the look and feel of oily skin. This is also amazing at reducing fine lines. Ladies, it's never too early to focus on fine lines near your eyes, mouth, and forehead. These will be problem areas for me because I'm always smiling so hard lol. It's also vegan, paraben, and gluten free.
Shiseido Bio-Performance Advanced Revitalizing Cream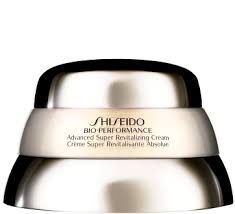 This is my night time facial moisturizer. This was a product buy that I wanted to splurge on during the Sephora VIB sale. Also designed to combat fine line formation in the skin, I love the luxurious feeling it has. What I call the ultimate night time moisturizer and it not to thick. It feels amazing on the skin and is also the perfect product to use after a detoxifying or clay skin mask.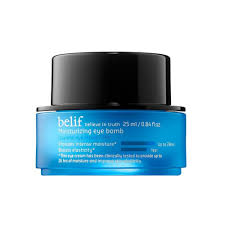 This under eye cream is wonderful for helping hydrate the sensitive skin underneath my eyes. I see a great improvement with the bags under my eyes as well. I use this product 2-3 times a week. Any time I apply a facial mask or any time I wear makeup I apply this cream. When I remove eyeliner, it takes a toll on my eyes and this helps restore the moisture balance back into my skin.
Origins Clear Improvement Face Mask
This is one of my favorite facial masks at the moment. Some days my skin is very sensitive so I have to be careful when applying products. I have never had a breakout while using this skin mask. Additionally, this mask helps to remove stubborn black heads from my skin. It's truly detoxifying, and there is a visible difference in my skin. Great thing is it not at all expensive in comparison to other mask like Glam Glow. I was going to purchase that one but I didn't remember if it helped my skin or not. I'm glad I gave this one a try because it's amazing.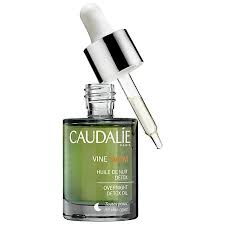 Ok, so I purchased this product to use on my face and after talking to my doctor she told me that oils aren't best for my skin because they aid in clogging my pours. Since then I've been using it to moisturize my neck. Yes ladies, pay attention to your neck and jaw line as it still skin on your body. When applying makeup, it goes in these areas and it's important to replenish the skin so the makeup can be applied evenly. We are also trying to prevent pre maturing aging to the skin. This oil penetrates the skin beautifully and doesn't leave me feeling greasy. I would also like to note, I feel it helped balance my skin tone as well.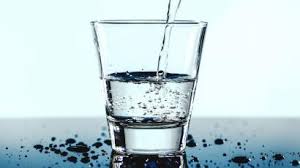 I would be remiss if I didn't add that I am currently drinking a gallon of water most days. Water has been my saving grace during this prep as it keeps my skin hydrated and flushes toxins from my body. My diet has also changed significantly as well. I'm sure this is adding to my skin looking amazing as I'm only eating clean foods. I cut out sugar, processed foods, and alcohol. Let me know what products you are loving for your skin as well. I'm always open to trying new products.