Oh Yes it's ladies night, and the feelings right! This song was a true testament to the fabulous night I had attending the Virgin Hair Fantasy Charity Event. It was by far the best night I've had in a longtime.  It was even worth the hour I spent trying to go through the Holland Tunnel. The evening was filled with Glamorous ladies, Glamorous hair, Great performances and live demos. As I walked the red carpet to enter into the fabulous venue I was greeted with warm smiles and Glamorous women. I have to say everyone was looking GLAM! It was held in NYC and the back drop was amazing. I attended the event with my better half, my husband and we really had a good time. I had such a good time getting to know everyone and taking pictures. I took so many pictures my cheeks were starting to hurt from all the smiling.The night was filled with laughter and joyous conversation from everything to hair and makeup to kids and sports. Yes, I said sports 🙂 As you will see below I had so much fun playing with the hair. I was able to review the hair and I am happy to say it was the best quality I've EVER seen. It was very soft to the touch and once the hair was wet it transformed into something from a dream. I was shocked by how well this hair held a curl without product, and shedding was none existent. It was truly quality hair. I would recommend this hair to any and everyone who loves to look GLAM and is tired of there hair shedding, tangling and looking dry and brittle.
Below is a video slideshow of pictures taken at the event:
                             This is me acting silly with some of the gorgeous hair displayed at the event.:)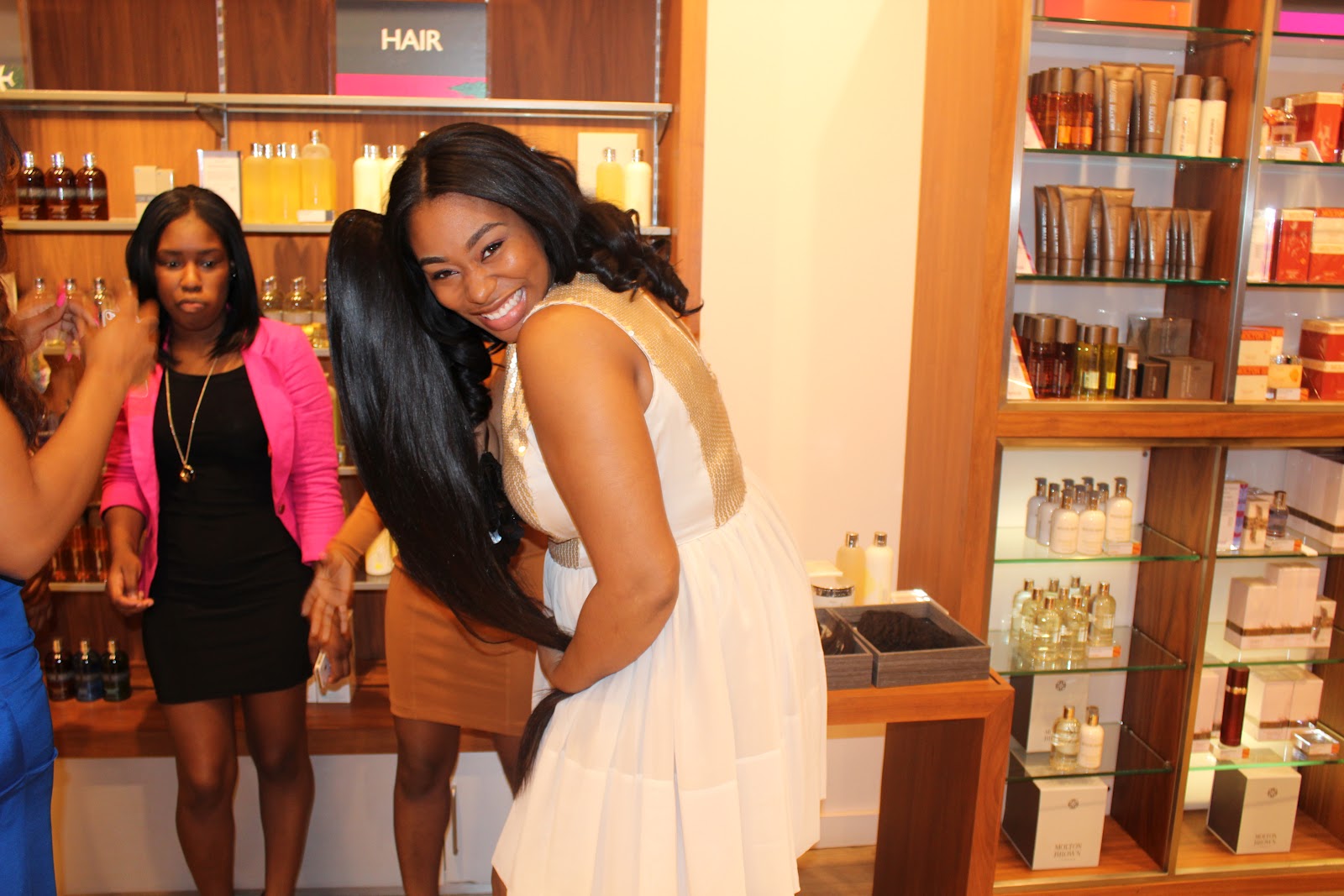 If you would like more info on the Virgin Hair Fantasy, click here and be sure to let them know Glam4Glam sent you!
Keep it Glam xoxo