I created Chimere Nicole, formally Glam4Glam in 2012 as a creative outlet to share my personal style and beauty tips. At the time I really didn't think anyone would want to read about little ole me and what I thought in regards to beauty, fashion, and lifestyle topics. A hairstylist by trade, I have a passion for helping woman develop their own sense of style. Whether it's changing your hair color or revamping an old outfit, it's all about discovering and developing your own personal brand from hair to toe.

 Back in 2012 while on maternity leave, I had a client reach out to me asking how she should style her hair and what she should wear on a date she was going on that night. As I shared with her my style options the notion hit me I should share my personal style with the rest of the world. Since then Chimere Nicole has become a place where beauty, fashion, and lifestyle collide. I hope to inspire you the reader to rediscover your own sense of style and love the skin your in. Continue reading to learn a little more about me.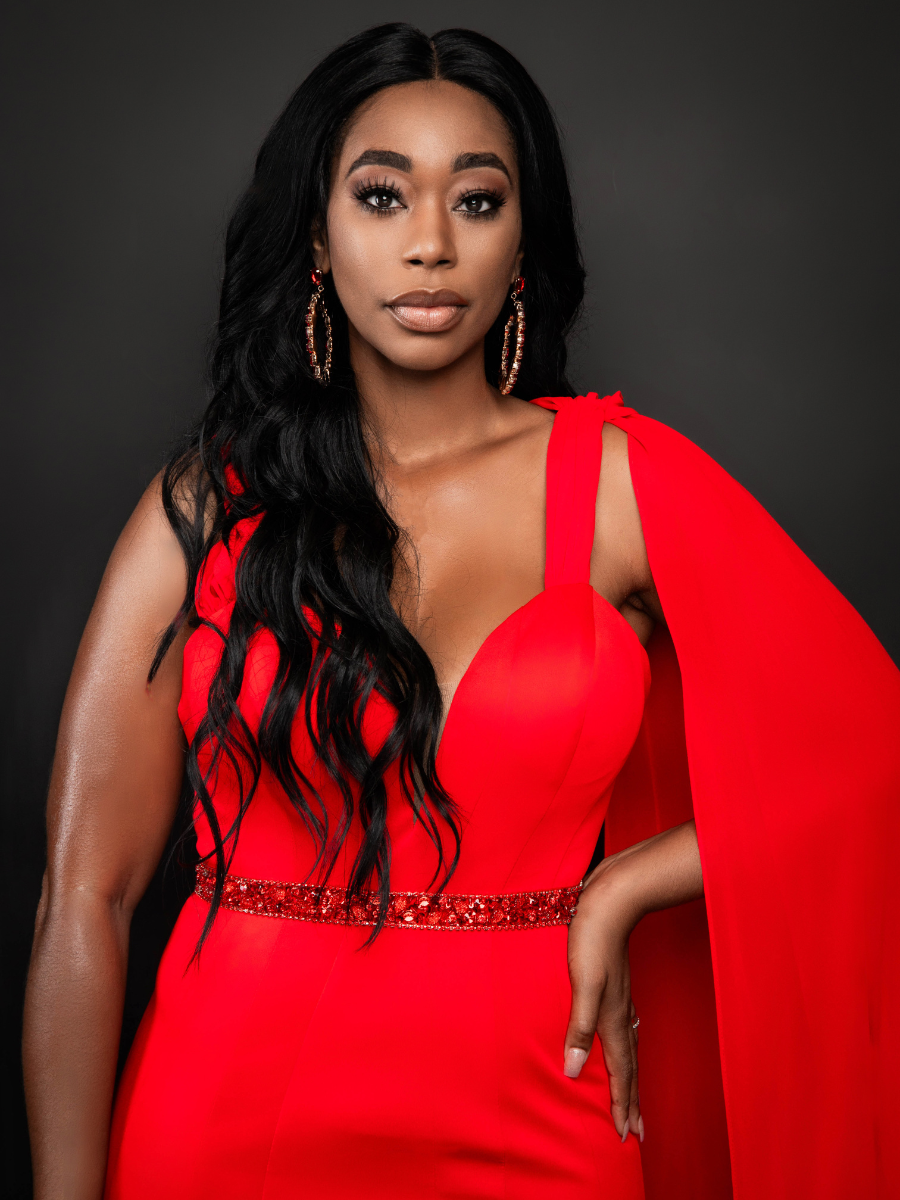 Chimere Nicole Haskins is the owner and operator of CN Salon LLC, a wife, mother of two, humanitarian, author, social media influencer, and a great all-around personality. After years of building a loyal following and strong social media influence, Chimere decided to foster that same influence within her community by creating the  "#Girl Yes" movement. 
CN Salon, a brick-and-mortar business located in Bordentown NJ, has been servicing clients for over 11 years. She ambitiously opened her salon while pregnant with her youngest daughter. Helping women and men feel and look their best has always been her passion. As the years progressed she found another way to harness that passion in ways that would touch the lives of women around the world.
As a social media influencer, Chimere partners with beauty, fashion, and lifestyle brands such as Sephora, L'Oreal, Lancome and more to help market and promote the latest trends. With over 150,000 thousand subscribers on YouTube, Chimere has a strong fan base of women and men who love to hear from her weekly. She produces content on multiple social media platforms and produces content on her own website, ChimereNicole.com.
Her legacy project "#Girl Yes" was created to empower women to be bold, ambitious, and beautiful by focusing on changing their mindset. The goal is to help women with everything from beauty to branding, business to the boardroom, "Girl Yes" covers it all. She recently wrote and released her first book, "Girl Yes," after creating the mentorship program in 2018. The self-titled book is now available on Amazon and other online retailers. She has been able to spread the #GirlYes message around the world through the distribution of her book.  
Chimere harnesses her ability to make a difference in her mentees' lives by challenging the status quo, prompting innovative ways to better their lives. She is renowned for her strategic thinking, excellent analytical skills, work ethic, and unwavering commitment to helping others. She is quoted as saying " My ability to teach, be as relatable and transparent as possible is what makes the biggest impact in people's lives. It has contributed to my many successes, I am as real as they come". Everybody who has crossed paths with Chimere will testify of her resourcefulness, open-mindedness, and mental flexibility, and that she's quite a good listener. 
Formally,  Mrs. New Jersey America 2020, Chimere had the honor of representing New Jersey at the Mrs. America pageant in Las Vegas. Prior to winning, she held local titles such as Mrs. Trenton where she was a community advocate for various organizations within the city. Chimere was born and raised in Trenton, NJ. According to her, "serving and representing the city was an honor. 
As International Mrs. USA 2023/24, her objective is to continue her advocacy across the country. She plans to utilize her platform and influence to advance women in leadership. Through her #GirlYes mentorship program and scholarship fund, she will continue to provide the necessary tools and resources to help women excel. This includes leadership training, confidence coaching, and personal branding. Chimere stated "In the past, pageantry was primarily associated with superficial standards of beauty, but as you can now see pageantry has shifted towards inclusivity and empowerment. This evolution has opened doors for women to showcase their multifaceted abilities and passions."
Furthermore, Chimere enjoys working and nurturing relationships with people from various backgrounds and cultures. Through community service, she has had the privilege of assisting families in need. Raising money for local and state-wide charities and assisting in the efforts to reopen businesses affected by Covid. 
Finally, Chimere Nicole Haskins is a leader who is dedicated to the greater good of all. By donating her time, and resources she has been able to impact local communities in ways she didn't know were possible. She is always eager to try new things just for the sake of experiencing new highs and lows. Chimere is, without a doubt, an inspiration and source of motivation to lots of people and is very much appreciated both in her local community and amongst all who have encountered her.
Proverbs 31:30