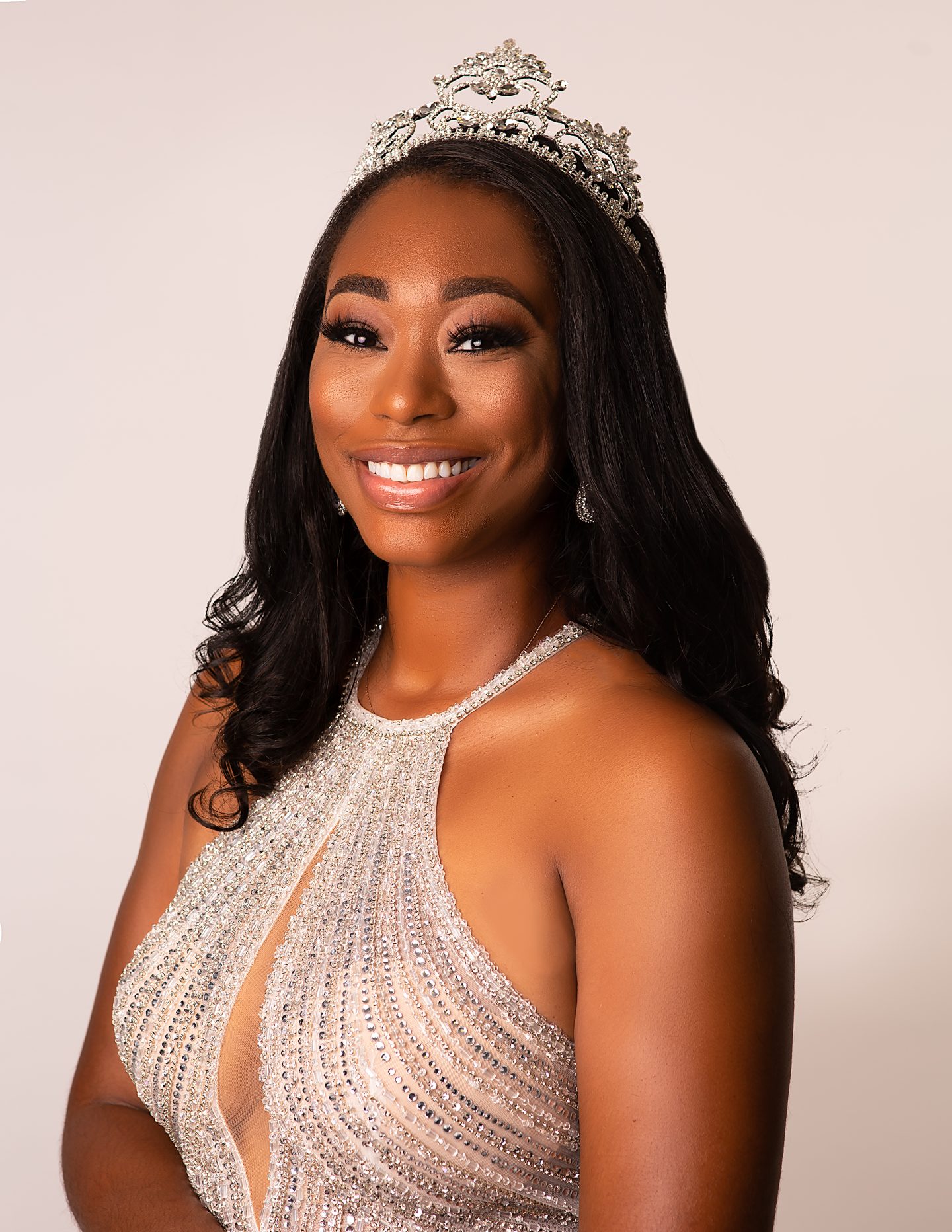 Welcome,
I am proud to announce I am your Mrs. New Jersey America 2020. It is truly an honor to represent my state in this year's Mrs. America Pageant. This page is dedicated to letting you know a bit more about who I am and provide you the opportunity to help me reach a lifelong goal. In order for me to do this, I am soliciting your help. My goal in participating in Mrs. America is to encourage the younger generation of female leaders to become bold, ambitious, and beautiful.
Mrs. America is not your conventional beauty pageant; rather, it emphasizes grace, poise, confidence, originality, and intelligence. This type of event enhances the self-image of women and fosters opportunities for awareness and advocacy. The pageant provides an opportunity for the community to come together and provides a platform for women like myself to advocate for important issues within our communities and country.
Who Is Mrs. New Jersey?
Chimere Nicole Haskins is the CEO of Chimere Nicole Salon LLC, a wife, and mother of two beautiful daughters (Ariel and Leah), a Humanitarian, Entrepreneur, writer, social media influencer, and a great all-round personality. After years of building a following and strong social media influence, Chimere decided to foster that same influence within her community by creating the organization "Girl Yes."
"Girl Yes" was created to teach women to be Bold, Ambitious, and Beautiful by focusing on changing their mindset. The goal is to help women with everything from beauty to branding, business to the boardroom, "Girl Yes" covers it all. She recently wrote and released her first book, "Girl Yes," after creating the mentorship program in 2018.
Chimere harnesses her ability to make a difference in her mentees' lives by challenging the status quo, prompting innovative ways to better their lives. She is renowned for her strategic thinking, excellent analytical skills, work ethic, and unwavering commitment to helping her mentees. Everybody who has crossed paths with Chimere will testify of her resourcefulness, open-mindedness, and mental flexibility, and that she's quite a good listener.
Additionally, Chimere is the current Mrs. New Jersey America 2020. Prior to winning, she held the local title of Mrs. Trenton where she was a community advocate for various organizations within the city.
Chimere was born and raised in Trenton, NJ. According to her, "serving and representing the city was an honor. As Mrs. New Jersey, her objective is to advocate for the state as a whole while spreading the #GirlYes message. She plans to use the platform to advance local businesses and foster hope in disadvantaged communities."
Furthermore, Chimere enjoys working and nurturing relationships with people from various backgrounds and cultures; this is achieved through her excellent communication skills, and establishing a good rapport with them.
Finally, Chimere Nicole Haskins is a leader who is dedicated to the greater good of all. She is always eager to try new things just for the sake of experiencing new highs and lows. Chimere is, without a doubt, an inspiration and a source of motivation to lots of people and is very much appreciated both in her local community and amongst all who have encountered her.