My Wardrobe Staples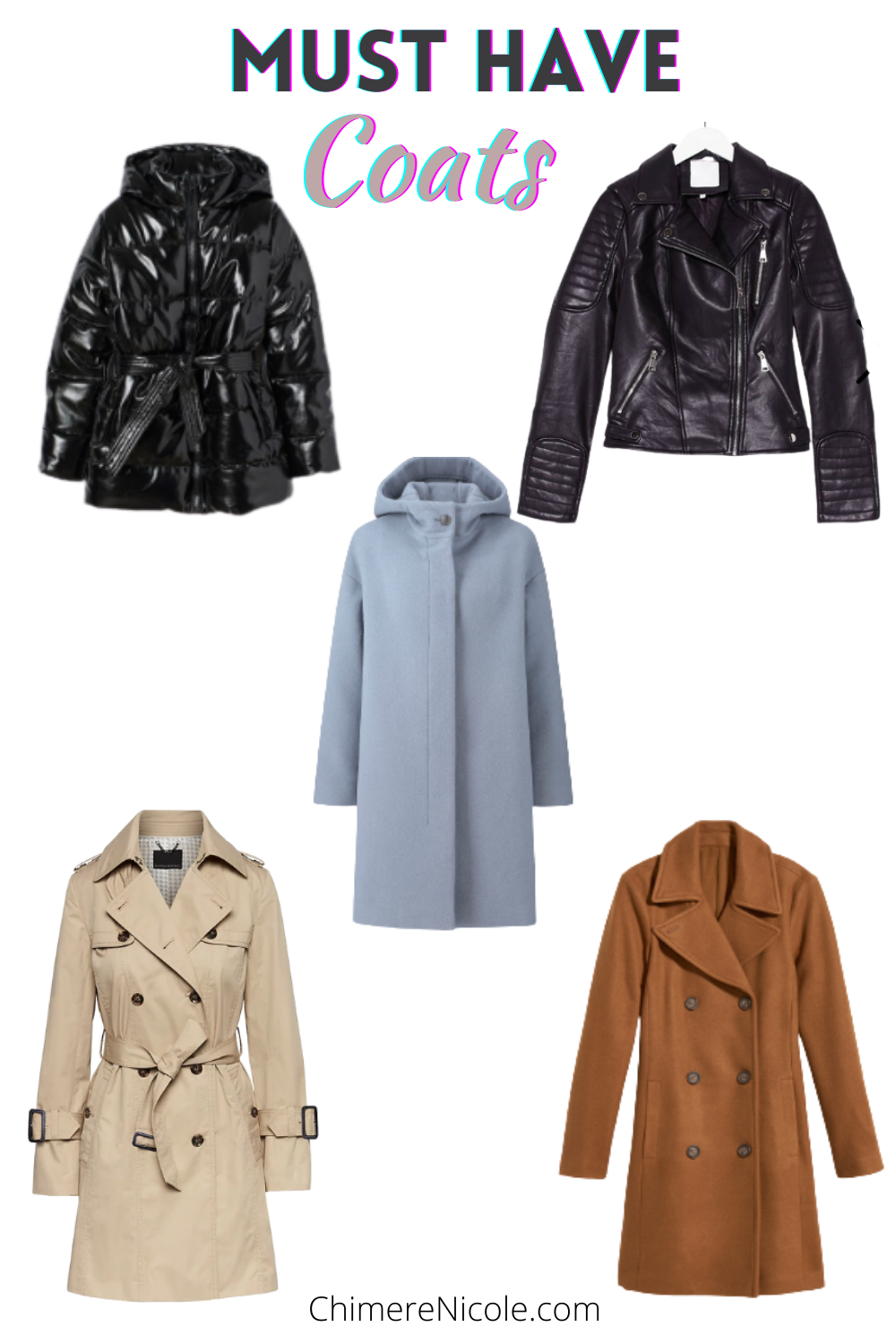 Organizing and cleaning out my closet has to be one of the most stressful things for me to do. I have a love-hate relationship with my closet. I don't like to get rid of my clothes but most times still have tags attached or it's something I purchased on clearance and never worn. Especially when it comes to my coats and jackets. This weekend I ended up finding a jacket and a winter coat I forgot I even had. Go figure. They were hiding in the back of my closet and just waiting to see the light of day. It's an amazing feeling when you shop and rediscover long lost gems hiding away in the deep dark areas of your own closet. 
Minimalist?
In my mind I want to become a minimalist however, I know I love having options way too much to only have one of anything. So instead, I decided to shift my focus to the essentials. Coats are a must-have in everyone's closet. By introducing more essential items to my wardrobe I can focus on adding accessories like hats, bags, and jewelry to my looks to have even more options to choose from. An essential item I love to have many options for is, of course, coats. Today I want to discuss the coats I think every woman should have in their wardrobe. I myself am searching for a few of these items and will be sharing my finds with you soon. Shipping has been taking forever lately and patience isn't one of my strong suits. I know you are probably waiting for a package right now as well, lol. Let's chat, shall we? 
1. Trench Coat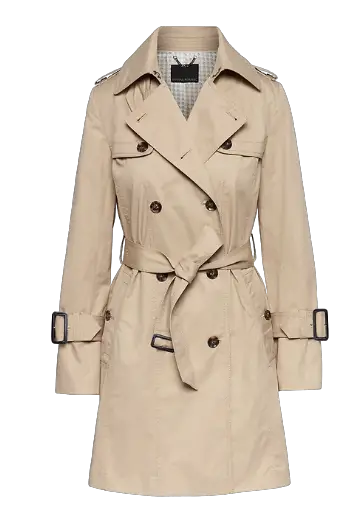 I have had the same trench coat for the past 4 years and I'm still in love with it. It is such a classic piece. Light weight and fabulous with a riding boot or knee boot. You are able to transition it from season to season and it instantly makes your outfit look chic. I like to stick to the khaki colored coat however, trench coats come in a variety of colors and lengths. 
2. Peacoat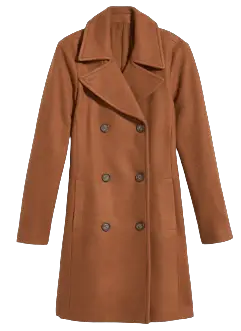 This is the coat I have in a number of different colors and lengths. The peacoat is another wardrobe item I feel is necessary for every woman's closet. The tan peacoat is a staple item for men and women. Pairing my peacoat with a wool scarf brings me so much happiness. Add my coffee to the mix and you have one happy camper. 
3. Leather Jacket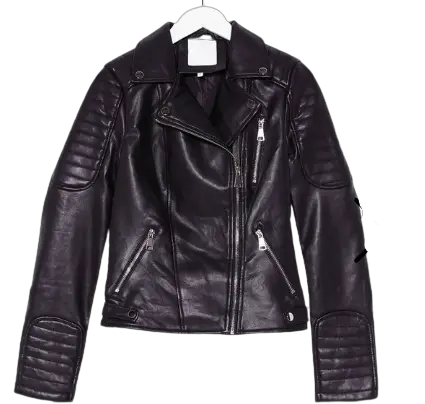 Vegan or traditional leather is always a must-have for me. A quality leather biker jacket is always on-trend. The more zippers the better for me. I love my leather jackets with a bit of structure. Meaning, exaggerated shoulders, and buckles on the sleeves. The more character the better. I typically wear leather jackets with jeans and a simple white shirt. I prefer to let the jacket be the staple piece. Adding accessories brings another element of style to the look. You can layer up the necklaces or even add a pair of stylish sunglasses as well.
4. Puffer coat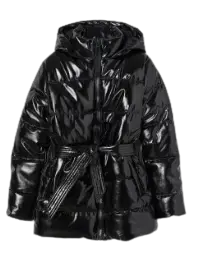 They may not be everyone's cup of tea but they are definitely my cup of coffee. I love a good puffer coat. Picture it, a snow-filled afternoon and a cup of hot chocolate. You walk outside with your fabulous puffer coat and hat. No gloves needed since the hot chocolate and coat are keeping you warm and the snow just lands on you and melts away. It's just lovely lol. I have quite the imagination, but a puffy coat is perfect for the winter months. If you want to be warm and stylish add it to your collection. 
5. Wool Coat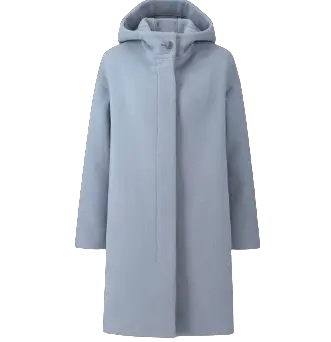 This is an item I don't currently have but this past weekend I tried on a few and fell in love with one at Zara. As a hairstylist, I was conditioned to stay away from wool hats and attire due to the fact they can often aid in hair loss around the neck. This is due to wool being a fabric that removes moisture from the hair but the constant rubbing against the neck during wear. But like anything you must create balance. I can't shy away from fabric because of the possibility of what could happen. You gotta live a little, right? Wool coats are very warm and are becoming much more popular in recent years. My favorite way to pair it is to mix with another texture like leather boots or gloves. 
6. Cape Coat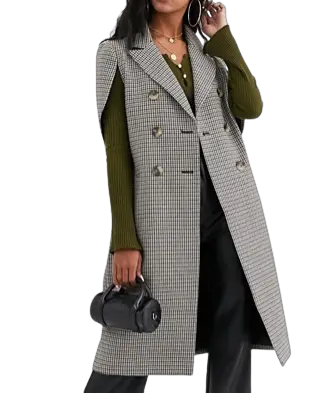 Call me Wonder Woman because I live for cape anything. I have quite a few cap blazers in my collection and I feel the cape coat is also an essential piece. It's such a feminine style coat. The A-line design gives you curves and is very chic. I have some quarter length leather gloves that pair amazingly with a cape coat. Add a fabulous Beret hat and it becomes such a European vibe and I love it. 
Check out some of my favorites this season below. Most of these pieces are under $150 and are made with amazing quality. Staple pieces should be stylish yet affordable.