One of the best purchases this year, the Teddy coat is so cute and trendy. Next time you are on social media take a second and look up #teddycoat. You will find an endless amount of outfit inspiration on how to wear a teddy coat. I happen to love them as a casual everyday look. I wear mine each morning when I walk the dog because it keeps me so warm. However, I have worn it to dinner on top of my little black dress and it was stunning. Again, my coat kept me warm the entire time and since my dress left little fabric to cover me up, my coat was the perfect addition to my outfit.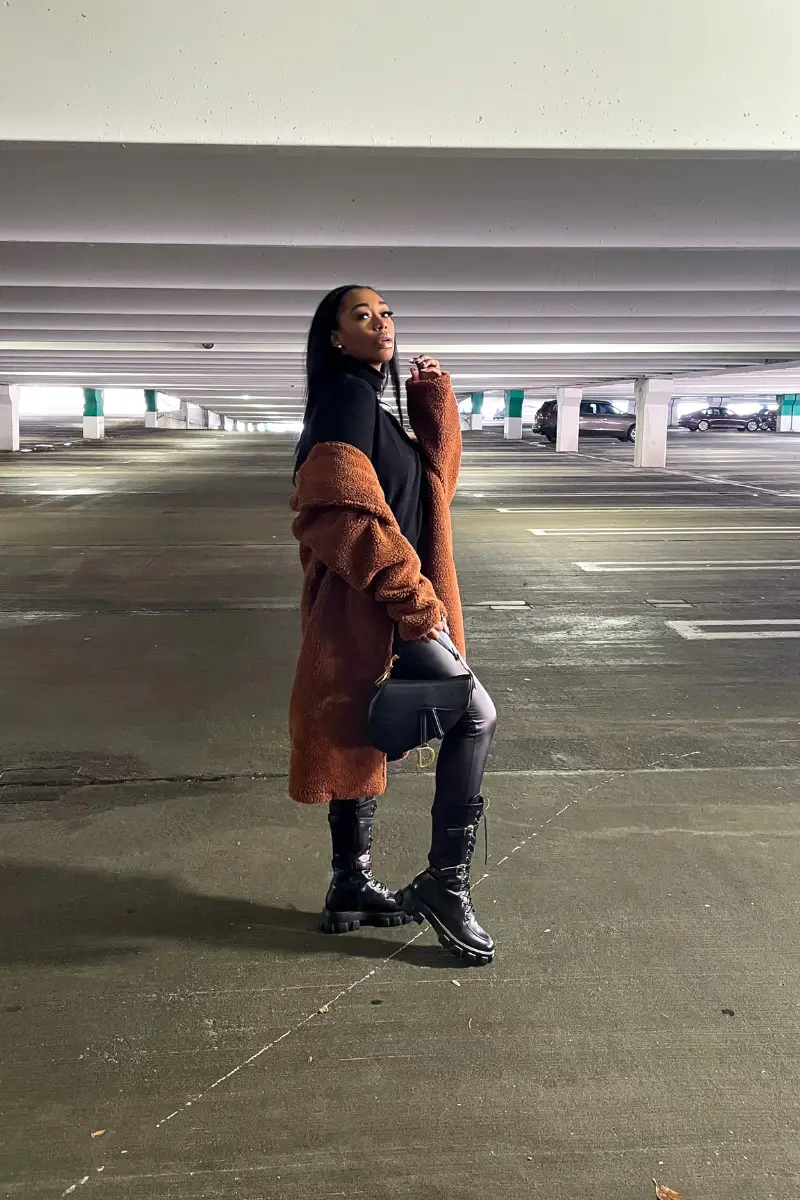 I've wanted this coat since last year but since we were still kind of stuck in the house I decided to wait until this year. Boy, am I happy I did. I'm really happy I got it in brown so I could wear it with everything. I have tons of black in my wardrobe and as you can see from today's look it pairs well with black. One word of advice is to make sure your coat has pockets. So you may want to know if Teddy coats are still in 2021 and 2022? The answer is yes they are and below are a few reasons as to why.
Are Teddy Coats Still In For 2022?
Yes! Here a so of the many reasons teddy coats are still in and why you need one in your collection.
Teddy coats are very warm.
They come in various colors.
They are available in different lengths.
Teddy coats are inexpensive.
Great option for kids.
Pairs well with any outfit.
Great for travel to cold climates.
Coat: Here
Sweater: Here
Pants: Here
Boots: Here, affordable Similar option
Bag: Here


Popular Teddy Coat Styles for 2022
Here are a few more options for the perfect teddy coat. You will find a mixture of colors and lengths for any occasion. There are quite a bit of options under $50 so make sure you take a complete list of options I found. My absolute favorite is the yellow coats.