Hello Queen,
Is your skin struggling right now? Mine is going crazy right now and it's time to get it together. We are entering that weird time of year when the skin is going from oily to dry and I'm trying to minimize the number of breakouts all over my face. This is also when my skin really becomes combination skin. I will have dry cheeks and an oily chin. I don't know what's happening to my face but she is not happy in the fall.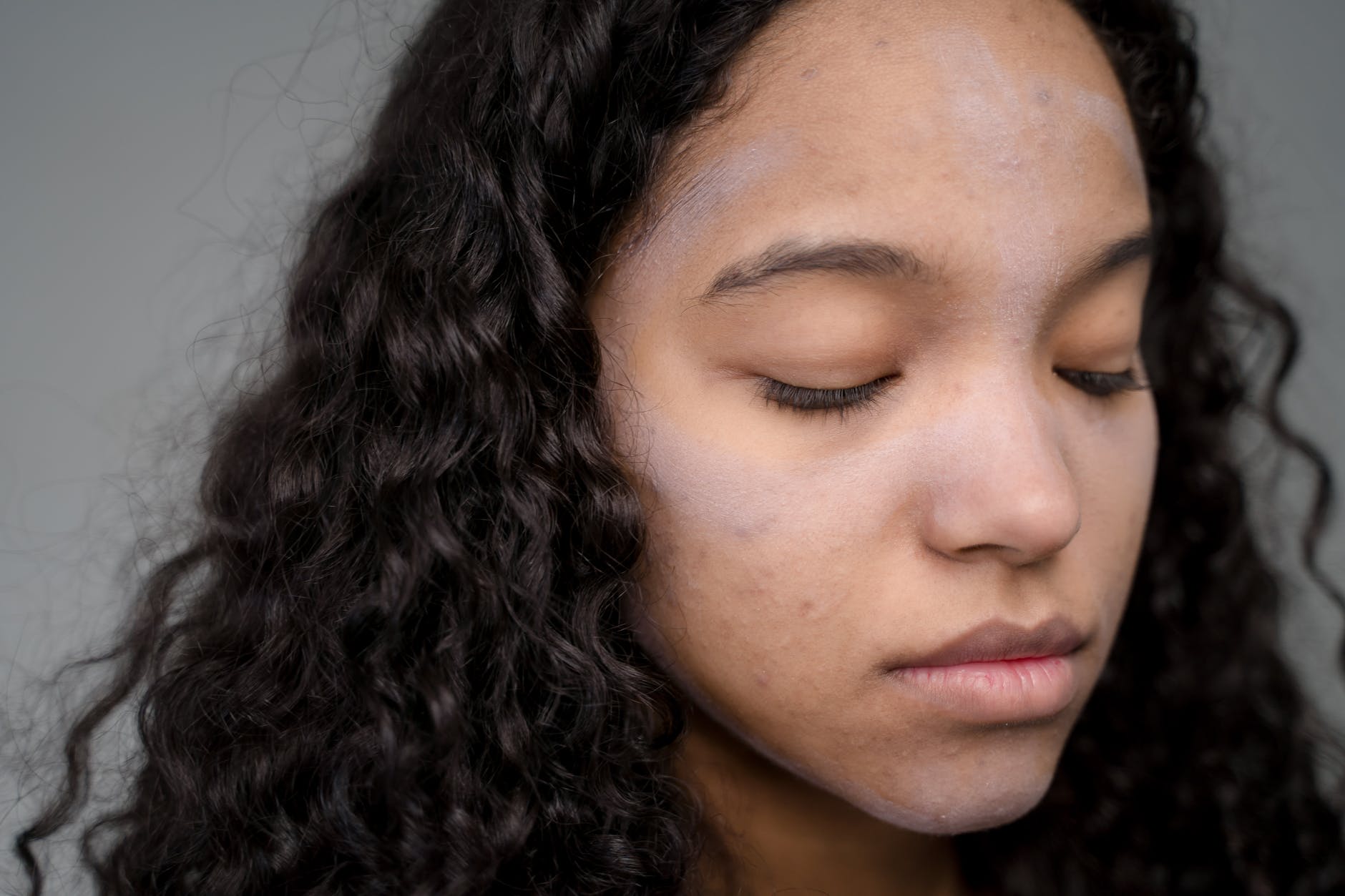 To avoid my skin breaking out and getting any more irritated than it already seems to be I like to keep my skincare routine simple. I focus on a few things to make sure my acne-prone skin stays healthy. Let's discuss. 
What to Focus On
Moisture is key. Not only on the surface of the skin but internally as well. Now I know we all want to indulge in the season's pumpkin lattes and specialty drinks but remember water is king. Your skin, hair, and nails are a mirror into what's happening inside the body. So if your body is dry(ashy) then so will hair and nails. Alternatively, if your nails aren't brittle and your hair isn't shedding your skin will be moisturized as well. 
 You want moisturized skin, start from within. I'm thinking of moonlighting as a rapper now lol.
Cleansers That Work
The creamier the better. Acne-prone skin is usually sensitive to a ton of medicated facial washes. So instead of focusing on medicine-based products, I shift my focus to creamy formulations. I find the creamier the product the less likely it will aggravate my acne. They also tend to be less drying on the skin. This is essential if you are acne-prone. 
Oil Vs Creme
The decade-old fight. Can you use oil on your skin if you're acne-prone? The answer is, sometimes. If your products are made noncomedogenic then yes. This means they are made to not clog the pores and if you are lucky enough to find an oil that you love then go for it. I happen to have a few I love. I typically use oils on my skin once a week after my deep cleaning. My routine consists of facial steaming, a clay mask to remove buildup and dirt, then eye creams and facial serums, oil, and or cream.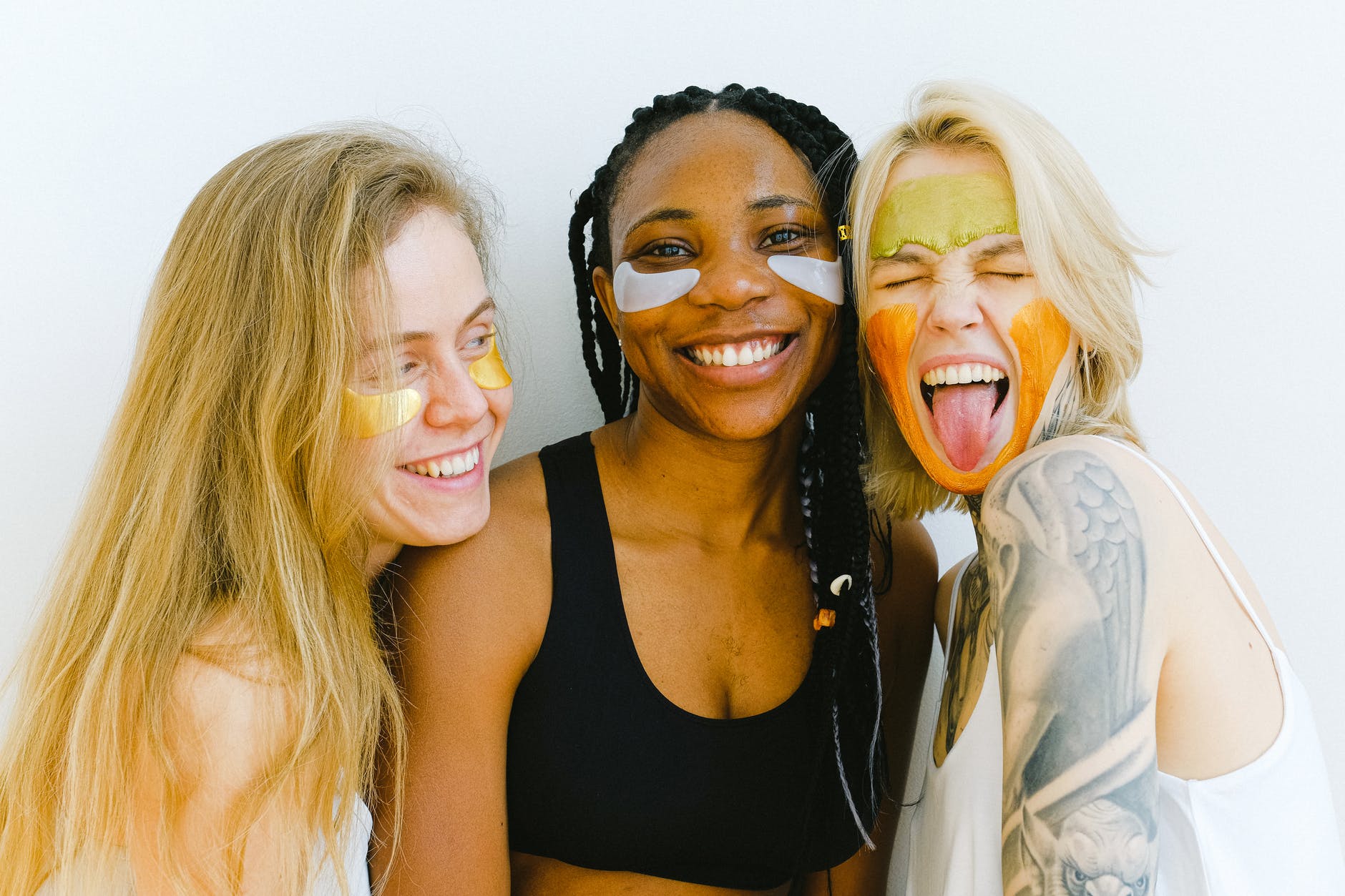 Day to day I'm typically using creams on my skin. They absorb better into my skin and depending on the makeup I decide to wear they provide a priming layer for a smooth application. Because I am extremely sensitive, creams work best during the fall and winter months to protect me from the cooler weather. I fell in love with the It Cosmetics confidence cream. To the point, I've purchased it multiple times and that is extremely rare for a beauty blogger. Here are a few other creams I love.
Get Those Eyes In Check
Eye cream is a must, PERIOD. From the lack of sleep to the dark circle's eye cream is something I'm just not willing to go without. I tend to gravitate to products that have retinol in them. They help fight fine lines and wrinkles. However, lately, I have completely fallen in love with vitamin C. The benefits of endless, see my previous post HERE. 
During the fall I like to double up on eye cream. I like to use vitamin c eye cream during the day and retinol-based creams at night. 
My Secret Weapon
By far the best product I've used on my skin that helps with acne. Steaming my face was a game-changer. It helps to cleanse, detox, tighten, and hydrate. 
Noticeably, I have seen the biggest difference in how my serums absorb into the skin following my facial steaming. It also helps when applying facial toner.
I've noticed that there are times I can double cleanse my skin and it still feels like there is buildup left behind. This is when I will steam my face then apply any serums or oils all over the skin. Once done my face is visibly brighter and again, the products following absorb into the skin like butter and this prevents my acne flare-ups. I also am a huge fan of the jade face roller. After a warm facial steam the cool jade stone helps to calm the skin. I also use it to get better absortion of my facial products. I try to limit how much my fingers touch my face due to bacteria. Jade rollers are also know to tighten the skin and help produce blood flow for healthy looking skin. You may also want to checkout my previous post where I share how I removed my acne scars, it's a must read.
My skin products change quite often so be sure to bookmark this page to stay updated on my favorites. If you ladies have any favorite body butter, I would love your recommendations as well.