Are you in search of a perfume that embodies femininity in all its facets, leaving a timeless and modern impression? Look no further than True Amore by Zara, an exquisite eau de parfum designed to captivate and enchant. Priced at a reasonable $35.90 for 100 ml (3.4 fl. oz.), exudes overflowing femininity through its floral accords, delicately balanced with vetiver and frankincense.
True Amore: A Fragrance Journey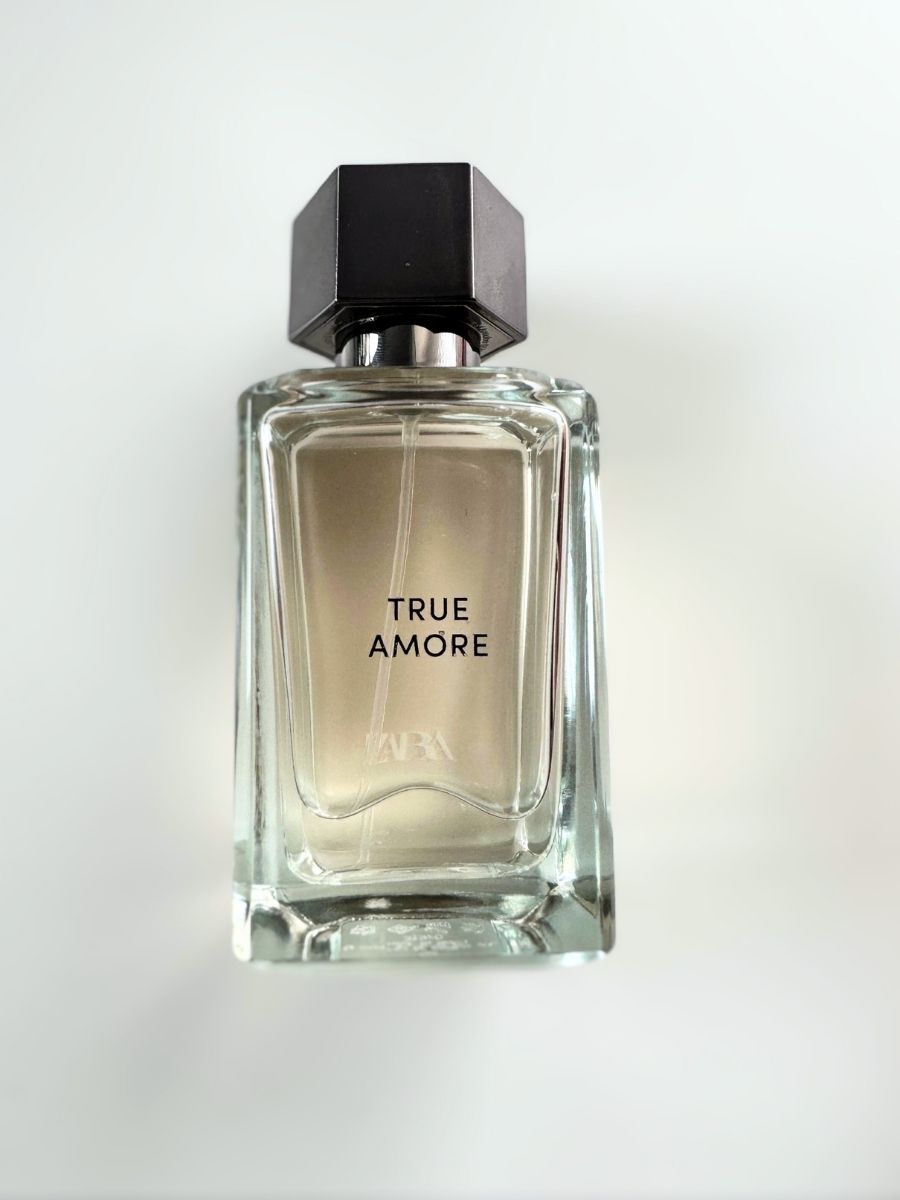 True Amore is a celebration of the elegant and warm essences of femininity. The olfactory experience begins with refreshing notes of grapefruit, which awaken the senses and set the stage for the journey that unfolds. The heart of this fragrance blossoms with the sweet, delicate aroma of roses, adding a romantic and floral dimension. The vetiver and frankincense base notes bring depth and sophistication to the composition, leaving a lasting, hypnotic trail.
The Smelling Notes
Grapefruit: Invigorating and uplifting, grapefruit adds a bright and refreshing start to the fragrance.
Rose: A symbol of love and beauty, the floral notes of rose to infuse an air of romance and elegance.
Vetiver: Earthy and woody, vetiver grounds the perfume, giving it a warm and comforting undertone.
Medium Intensity, Maximum Impact
True Amore strikes a perfect balance with medium intensity, making it suitable for various occasions. It's accessible yet sophisticated, making it a versatile choice for lovers of warm and feminine scents. Whether you're heading to a social event, a romantic dinner, or a casual day out, True Amore is designed to leave a lasting impression that embodies your unique style and personality.


 The Benefits of a Signature Scent
Having a signature scent like this offers numerous benefits. Firstly, it's an extension of your identity, leaving a memorable mark wherever you go. A signature scent is associated with you, creating a distinct and lasting impression in the minds of those around you. Additionally, a signature scent simplifies the process of choosing a fragrance, saving you time and effort in the morning. It becomes a part of your daily routine, enhancing your confidence and comfort.
In conclusion, True Amore by Zara is more than just a perfume; it's an experience that encapsulates the essence of femininity and sophistication. Elevate your fragrance game and embrace the benefits of a signature scent with True Amore, making every moment an olfactory delight. Here are some of my other signature scents I think you should have in your fragrance collection.