Over the past few months I have been testing new ways to make money online. As a content creator I am often presented with affiliate marketing opportunities across multiple niches. Typically I decline however, this time the website piqued my interest. The website is called DHgate and is an online wholesale website. There are thousands of vendors selling merchandise to consumers to either start businesses or to purchase individual products. Let me explain how I make money selling items from this site. 
It's much easier than you think. 
How To Become A DHGate Affiliate
Becoming a DHgate affiliate was quite easy. I simply went to the website and created an affiliate account. You can do that by clicking here. 
Once you create your affiliate account I would suggest browsing through the website and looking for products you think your target audience would love. This will take a little time but I highly recommend you do this step first so that you already have products that you want to promote. Being organized will be critical to your success as an affiliate. 
TIP: If you already have products in your home that are also sold on the site this will be very helpful. You will be able to create content with the products you already own. You can also purchase from the vendors before selling their items. 
I'd also recommend that you thoroughly read the reviews on these products because you want to make sure you are referring your customers to vendors that are reputable and produce high-quality products. 
Being an affiliate does not mean you always have to have the product on hand; however you will be operating as a middleman to help find the best high-quality products available.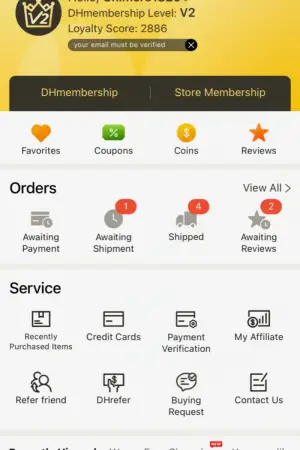 How To Promote DHGate Products
 Once I created my affiliate account I took the merchandise that was sent to me and I created TikTok videos. I showed the product in detail and I kept the videos very short. My goal was to create high quality content that was short and to the point. I did not want this to be something that would take too much time. So in total I've created about 30 videos in under an hour.
Once all of my videos were created I made a separate Instagram account so that I could repurpose all of that content on another platform. I also did this to create a community of people who were also interested in the products I was selling. Once I created my TikTok account and my Instagram account I decided to make a listing with links to each product I was promoting.
How I Made My First $500 In A Month
I did not want to create a website. I needed something that would just host all of my product links so that the customer would be able to find what they were looking for fast. The site I use to post links and pictures of these items is called Linkr.bio. I organize my products in the order in which I post them. 
Note: You are not able to post links on to your TikTok account until you reach 1,000 followers so creating an Instagram account helps direct followers to your links page. 
Once I created links for all of the products I was showing my followers I started to post one video each day. As my following grew I started to incorporate two or three videos each day. The goal was to maximize the 30 days I had to complete this challenge.  
This was critical in my growth on TikTok. The more videos you post per day the faster you will grow. In addition,I also want to mention that depending on the type of products you are selling from DHgate you have to be mindful of the verbiage that you use. What I can say is that I can't confirm or deny the validity of the products or authenticity so I do not make any claims. 
I also appreciate the fact that most items will tell you upfront how much money you can make by selling the item. The price range varies however, I love being able to track my orders and commissions right on the app. 
How Do You Get Paid From DHGate
As an affiliate for DHgate everytime someone purchases using the links you provide those purchases are tracked. You will then earn commissions based off of the items that convert to sales and the varying commission rates. Most products that you promote from DHgate will tell you how much commission you stand to make upfront. All you would have to do is draw in sales for those items.
Products on DHgate typically take 1-3 weeks to deliver to the customer. Then an additional 2 to 3 weeks for payment to process. This means as an affiliate if you sell something today you may not receive payment for it for up to two months. I do want to preface this by saying you are still able to see how much money you are making each day.
I was able to see that within my first month of promoting products from DH gate I made over $500 in commissions. It did take me six weeks to receive those funds however it kept me motivated to continue being an affiliate. 
Once your sales have been processed you are able to wire transfer all of your commissions directly to your bank account.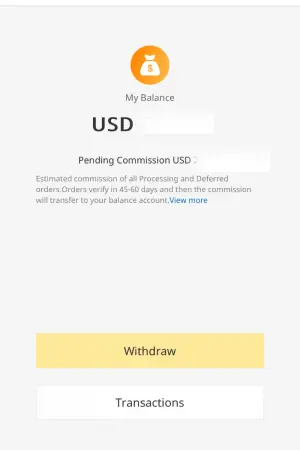 I started by recommending fashion items then noticed the biggest shift when promoting electronics. The commissions are higher and shipping is typically faster. If you are looking to become a DHgate affiliate I would definitely recommend it. If you are a content creator and want another way to monetize your content, start organically integrating products into your content. Of all the ways to make money online I think this is a great option to create additional streams of revenue.