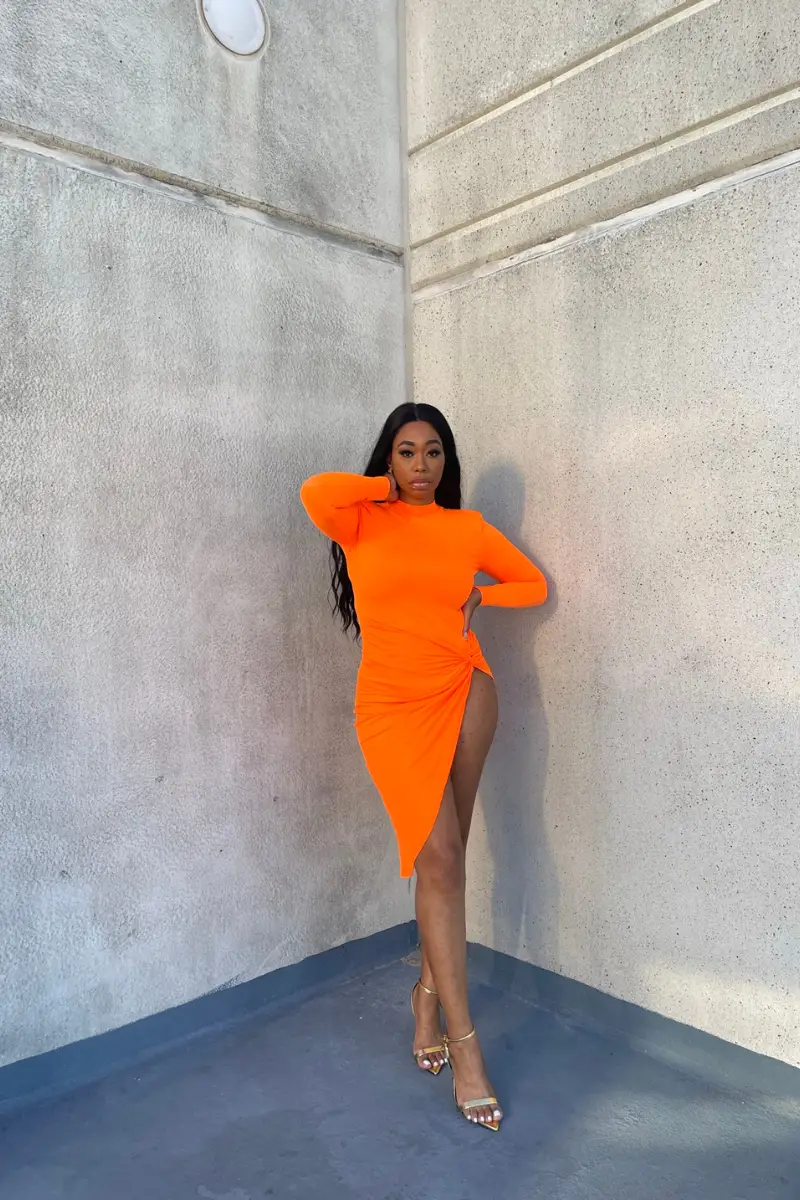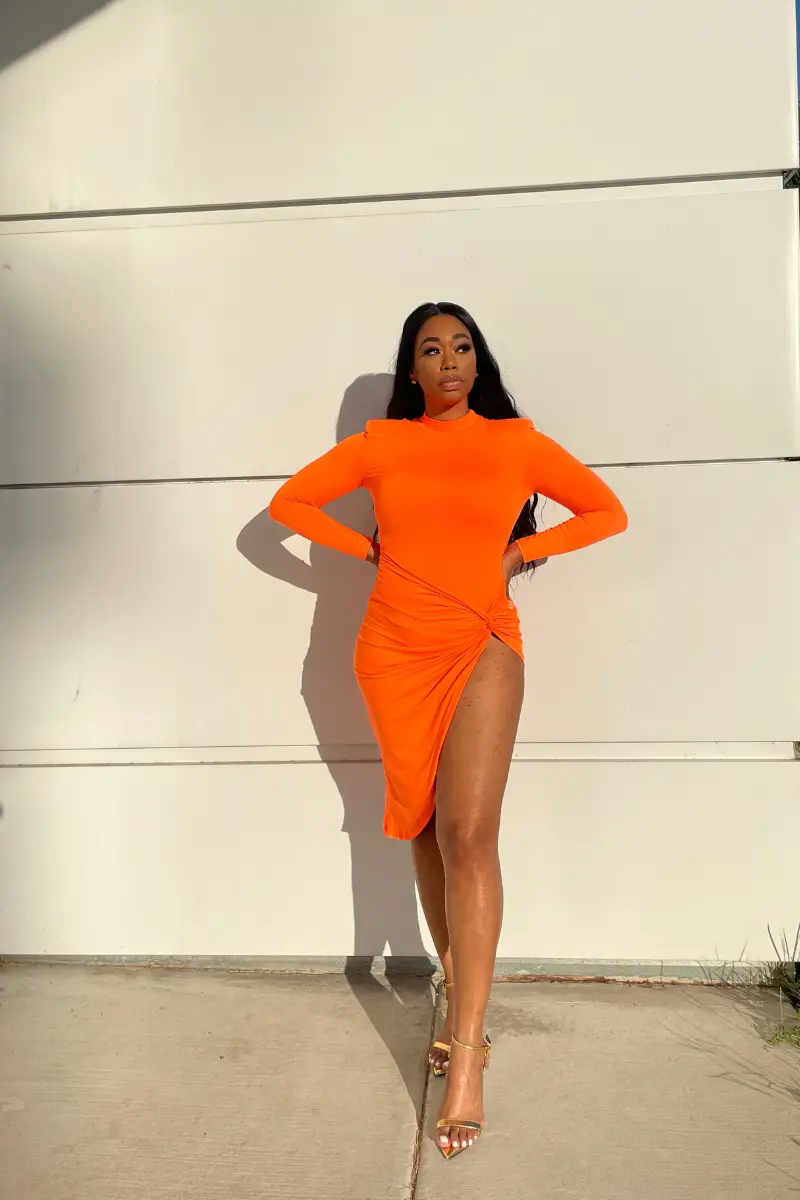 There's no alternative way of saying this and I genuinely believe it has to be done. Orange is the new black and this sexy midi orange dress is perfection. I love a good bargain and this dress falls into that category. 
I typically wear black day to day but I wanted to break out the color this season. Especially since I've had this dress for over 2 years and never got the courage to wear it due to the split.
Welp, I got over that! And the dress gave exactly what it needed to give. Which was EVERYTHING!
My DRESS is linked HERE and on my Amazon Storefront. It was such an inexpensive purchase and also a great buy. I purchased this originally for a vacation however, I wore it to lunch and it was a hit for sure.
I wanted to share with you some of my other favorite orange dresses you can wear for any occasion.
The selections below are for any style dress in a variety of lengths and silhouettes. I personally love midi length dresses for most occasions. But there will be times when the mini skirt needs to be pulled out from the closet.
 P.S I recently posted a blog post featuring mommy and me fashion with my two daughters. It's not a orange dress but it super cute and my girls loved them.
Mini Orange Dresses
Midi Orange Dresses
Maxi Orange Dresses
Formal Orange Dresses