Hello dolls,
I have truly missed blogging and doing my fashion post but as you know I have been busy with the newest love of my life. As you know I have been awaiting the arrival of my newest addition to the family and she is finally here.  Her name is Leah Nicole Haskins, born 6/18/14 at 8:43 am 6 pounds and 9 oz. I am so over joyed by her presence and she had truly made our family complete. Today makes a week she has been in this world. As I look at my two daughters I can't imagine my life without them. I also know I won't be getting any sleep no time soon ha ha! So without getting to emotional and writing a complete thesis on my second born I will just post a couple of pictures until I am able to do our professional family photos. I miss you guys so much and I can not wait to start posting on a consistent basis again.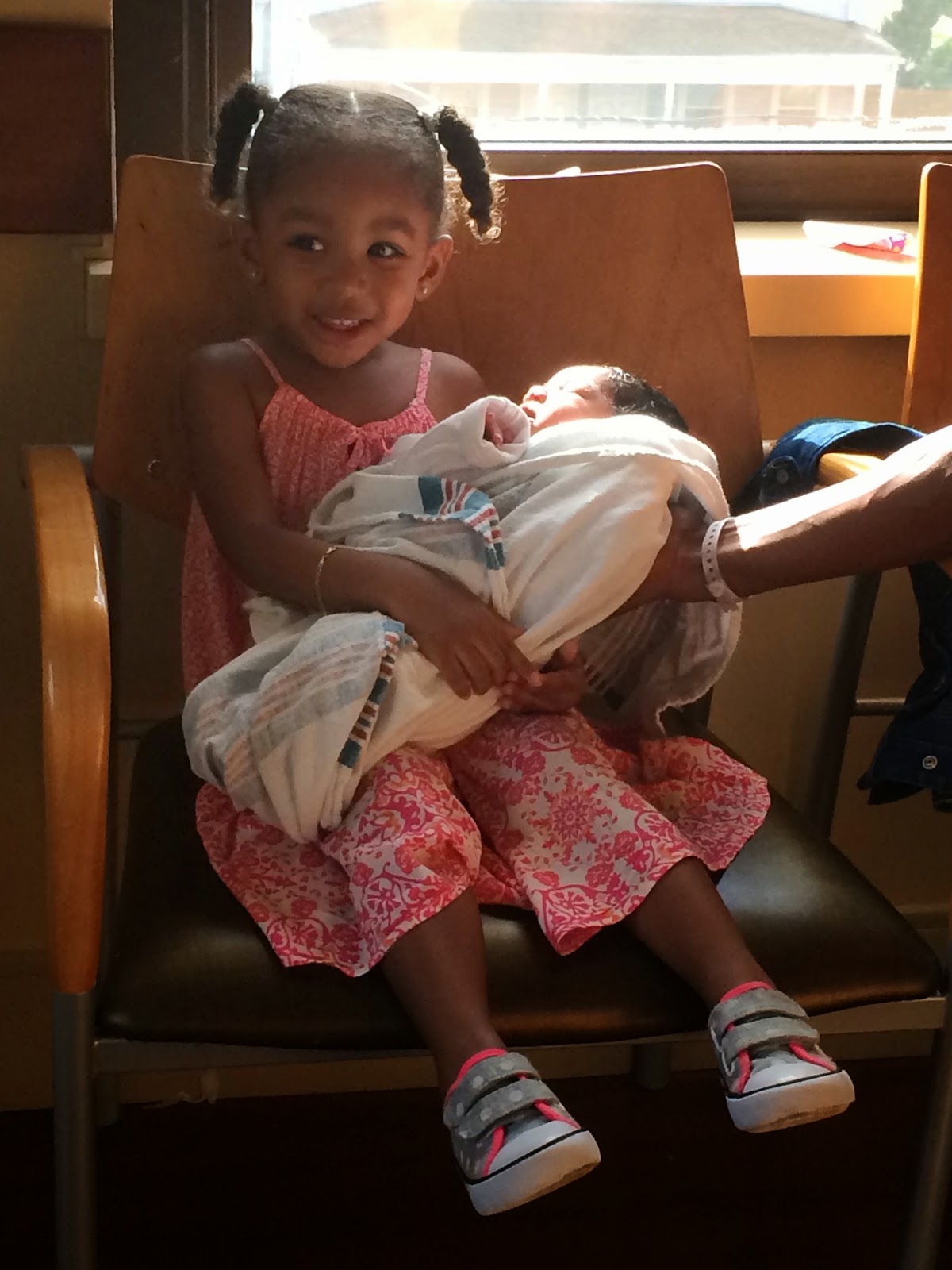 Ariel holding her sister for the first time, she's a big sister now!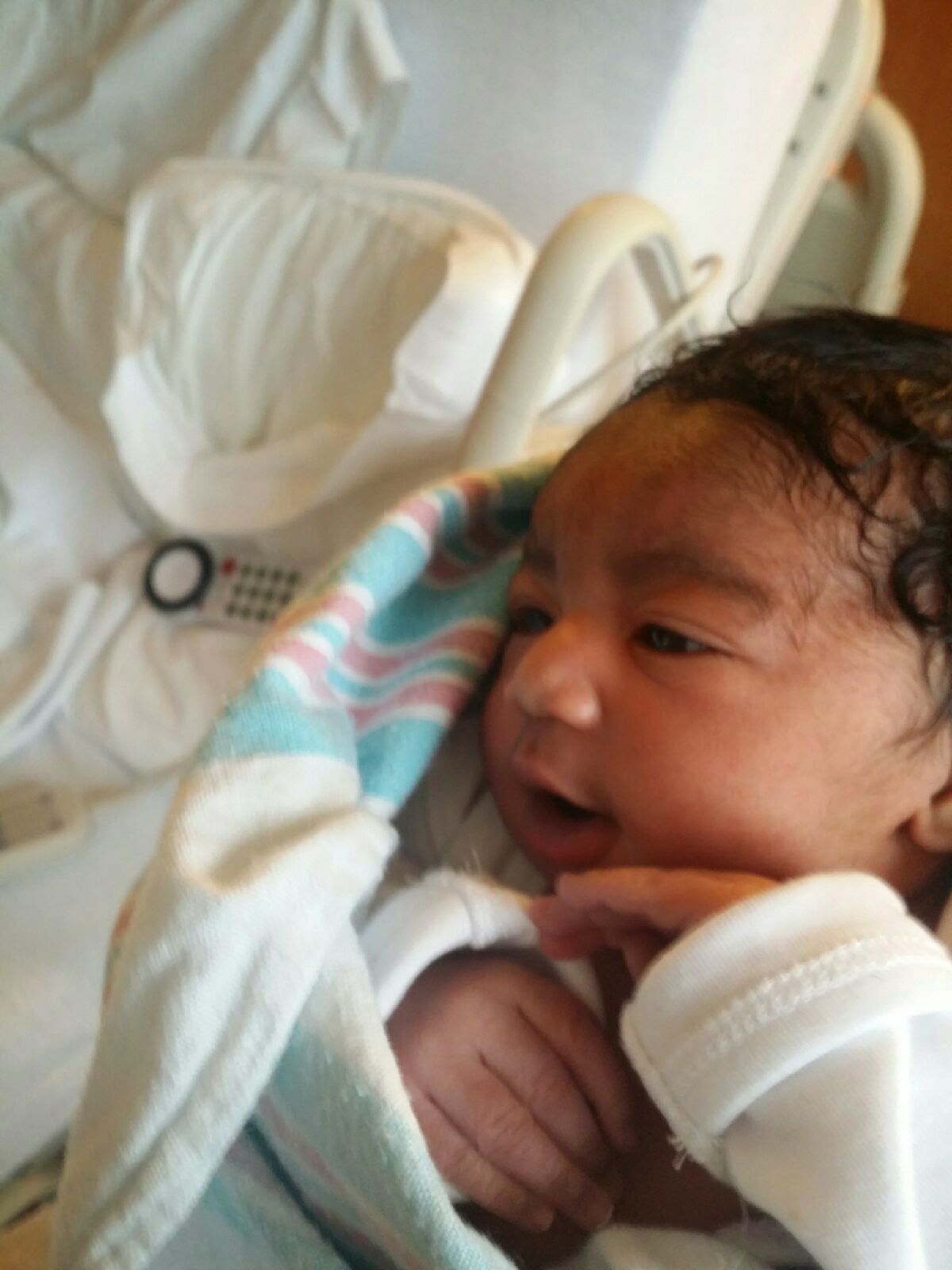 Leah Nicole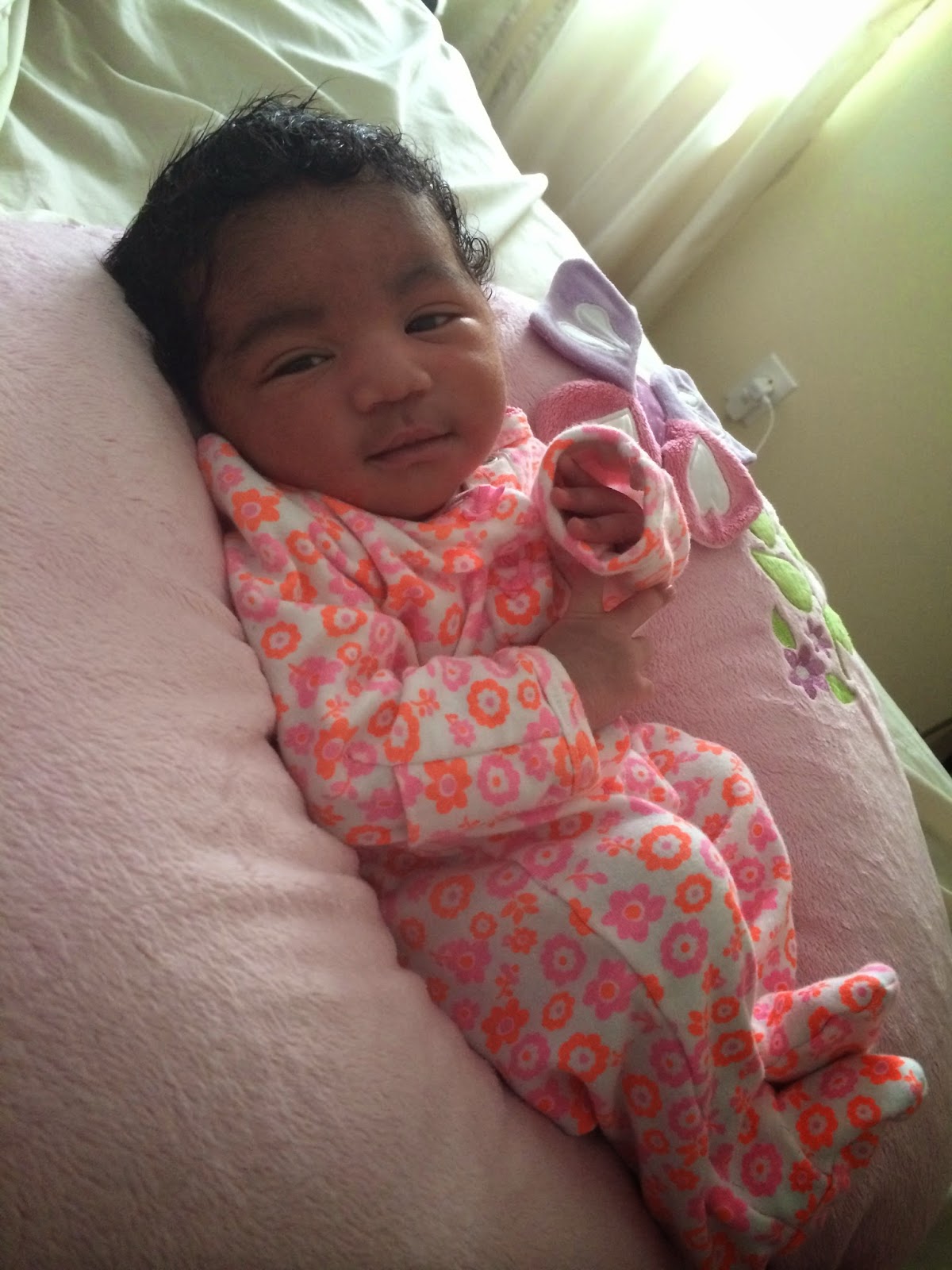 Smiling at mommy after she had me up all night long lol.