Fashion blogging has become very important to digital marketing. Fashion bloggers such as Chiara Ferragni of The Blonde Salad and Melyssa Griffin make upwards of $250,000 monthly as fashion bloggers. No wonder in recent years there has been an influx of fashion content creators surging the market. I myself have also been creating more fashion-based content not only here but also on my other social media platforms as well. But in order to grow your social media following, you must have a content strategy that includes using hashtags. In this post you will learn what hashtags are and how to effectively use them. Here are 50 of the best Instagram hashtags to use as a fashion blogger.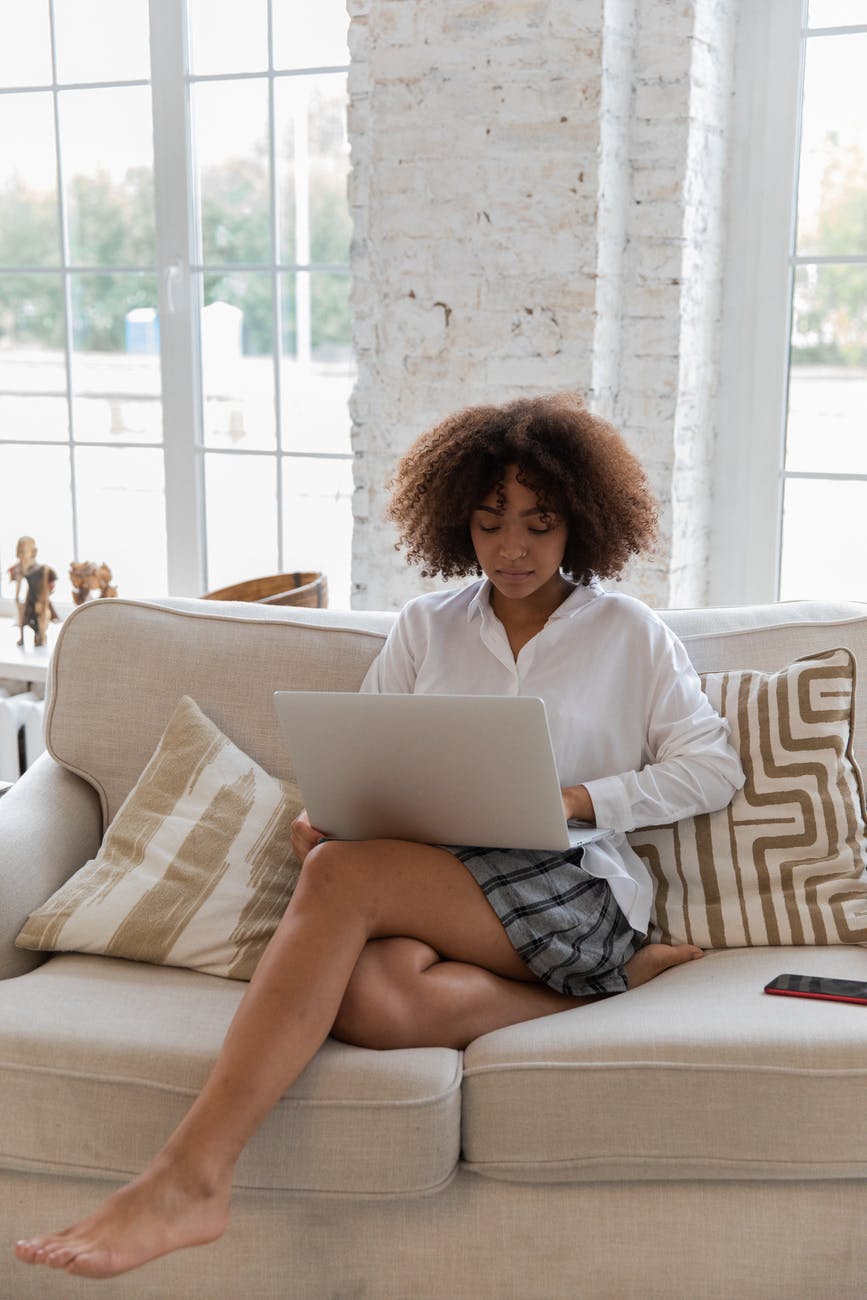 #Fashionbloggerstyles
#sustainablefashionblogger
#Instafashionblogger
#fashionbloggerlife
#ethicalfashionblogger
#mommyfashion
#mommyfashionista
#fashioninstagram
#modestfashionista
#nycfashionbloggers
#stylebloggersstyle
#stylebloggers
#contentcreatorsofinstagram
#ootdpost
#ootdguide
#ootdinspo
#outfitinspirations
#outfitinspiration
#streetstyles
#streetstylelook
#streetstyleinspirations
#streetstyleoutfit
#streetstyled
#streetstylephotography
#streetstyleblog
#outfitdiary
#fashionkilla
#fashionkillas
#fashionaddicts
#fashionablelife
#outfitdujour
#itgirls
#itgirlstyle
#fashionstatement
#whatiworetoday
#chicfashion
#ontrend
#styleoftheday
#trendyshoes
#luxuryfashion
#fashionaccessories
#fashionover30
#stylecreator
#fashionweekly
#fashionstyle
#fashionstyleblogs
#lookoftheday
#lookofthenight
#ootdfashionlook
#ootdfashion
#itgirlstyle
What Is A Hashtag?
A hashtag is a way social media platforms categorize and index specific topics. Instagram, Twitter, and TikTok all use hashtags to index the content that is uploaded on the sites each day. Since this list features 50 of the best hashtags for fashion bloggers you have tons of options to use on each platform so spread them out. Oh, and don't forget Pinterest. We love Pinterest as fashion bloggers. 
On Instagram, you are able to see how well this indexing is done as you start to search hashtags. Once you search specific hashtags Instagram will then show you other hashtags you can use or search within that topic or niche. It will help your content stay relevant and allow you to research content your audience is searching for. Remember you have 50 Instagram hashtags for fashion bloggers so switch them up and see what works best for you.
Why Do Fashion Bloggers Use/Need Instagram Hashtags
As fashion bloggers and content creators, we use hashtags to get in front of our target audience. These are the people we want to view and engage with our content. In order for them to find us, we target specific hashtags so that they can find us. Understanding your audience and what they want and like is key to growing your following on social media. How can you create content if you don't know what they want to see? The answer is you can't. Hashtags allow you to become very specific in finding your ideal customer or audience.
 Let me give you an example. 
You are looking to grow your mommy-based fashion blog and you're creating a list of hashtags to use within your post. What hashtags would fit better?
#Momjeans vs #fashionblog
Both are great options to attract new eyes to your post however when you are looking to grow a specific audience you have to "niche down". That means not being so general with the hashtags you use. We want to target the right people. So in order to grow your mommy-based blog, the #momjeans would be the better option. Not make sure you are actually talking about mom jeans in the post. There is nothing worse than looking for something online and the post isn't related to the hashtag.
Different Categories Of Hashtags
There are many types of hashtags to choose from. Here are a few examples of how we organize and find hashtags.
Events
Seasons
Holidays
Acronyms: Ex, #ootd outfitoftheday
Location: State or City
Trends
Niche: Ex, #Photography or #Travelblogger
Brands or Stores: Levi or Macy's
How Many Hashtags Should We Use Per Post
This is tricky and quite frankly up to you. Instagram currently allows up to 30, YES 30 hashtags. I personally believe that is overkill because as I previously mentioned you need to be specific in targeting the right people. You can't do this effectively with 30 hashtags. 
I would recommend using 3-6 hashtags per social media post. 
Why? It doesn't come across as spammy and it allows you to niche down. Remember, we want to be specific in who the content gets in front of. 
Depending on the content you may be able to TAG the brands you are using or wearing in the post. This will help with brand collaborations and sponsored posts. We discuss that in another blog post,here.
Hashtag Tips and Helpful Practices
Please don't spam. Instagram does not like it and neither will your audience. If you spam hashtags Instagram may block your account or prevent people from finding you. 
For fast growth stay within your niche. I know you want to create all types of content but try and focus on growing your audience before you branch out. Stay in your fashion lane before you take on cooking.
When searching for hashtags look at the volume of the search history. Instagram is great for this as it will tell you how many people have posted in the hashtag and if it is relevant to your niche. Hashtags with 8.9 million posts may not be for you. It is competitive and if you're looking to grow your content will be lost in a sea of posts. 
Use low search hashtags. I try to stay within the 200-250k search volume hashtags. It gives me a better chance of my content being seen. 
State and local hashtags work best. I love to use hashtags that are specific to my location. I love to use state-based hashtags. Local businesses and brands love to work with creators who shop or live nearby.
Try to use your hashtags within the caption of the post. I will use brand hashtags within the post caption THEN tag the brand in the post.
Search for brand-specific hashtags. Most fashion and lifestyle brands have their own hashtags they use to search for people using their products. USE THEM. Your target audience is looking to see how to style that item and the brand is looking for content creators. It's a win-win!
What Is The Goal Of Using Hashtags
The primary goal is to use hashtags to build your online presence. By using the correct hashtags you will be able to be seen by your target audience and build a relationship with people who love your content. As you grow you can establish your own brand identity and start to build relationships with the companies you love and start to accept branded deals and sponsorships. If this is your goal. If not, you can share your love of style with the world. We will talk about ways you can monetize your social media to earn an income. For now, we want to focus on growing and building our audience. Hashtags are a great and effective way to grow and I highly recommend my list of Instagram hashtags for fashion bloggers.