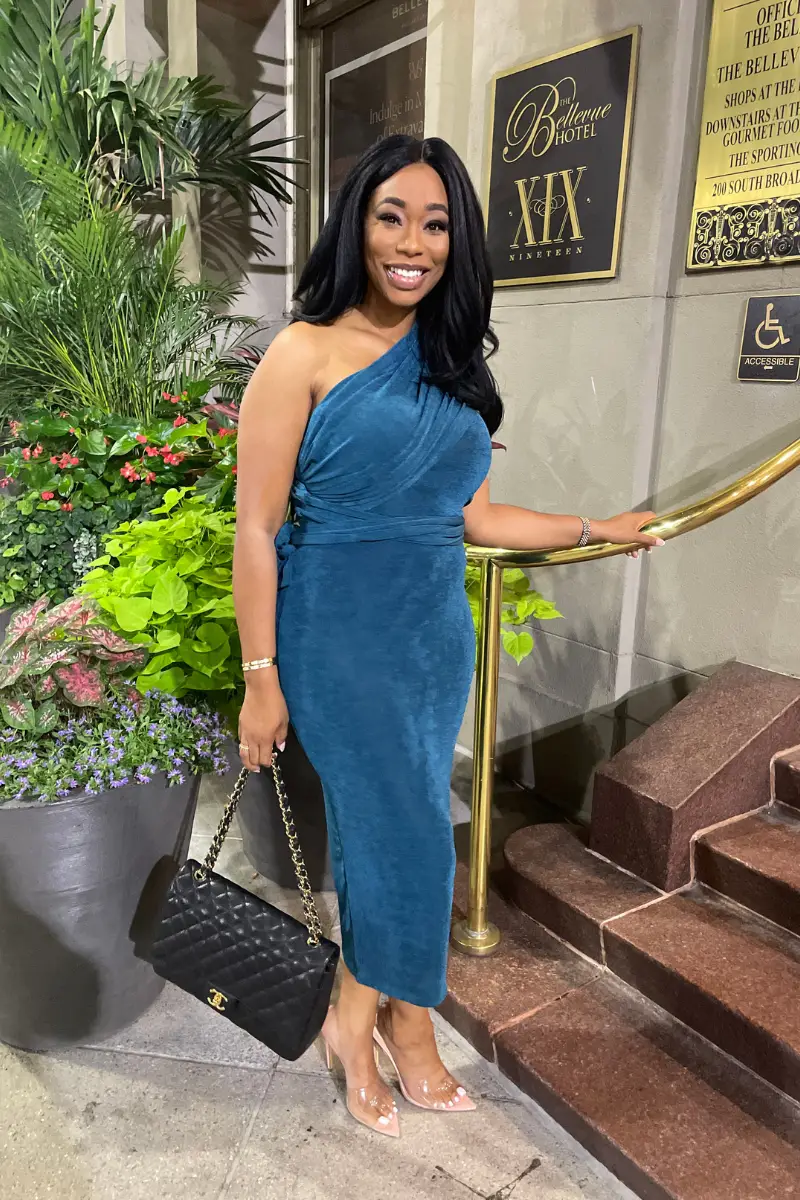 My birthday is August 3rd and I wanted to stay low-key as possible this year. Surprising right? I know my birthday week is typically filled with photoshoots, tons of outfits, and festivities to last the entire month. But this year I just wanted to celebrate with a small group of people I love. The best way to do that was to coordinate a dinner. Although it turned into an evening of drinks and dancing, I still thoroughly enjoyed my night.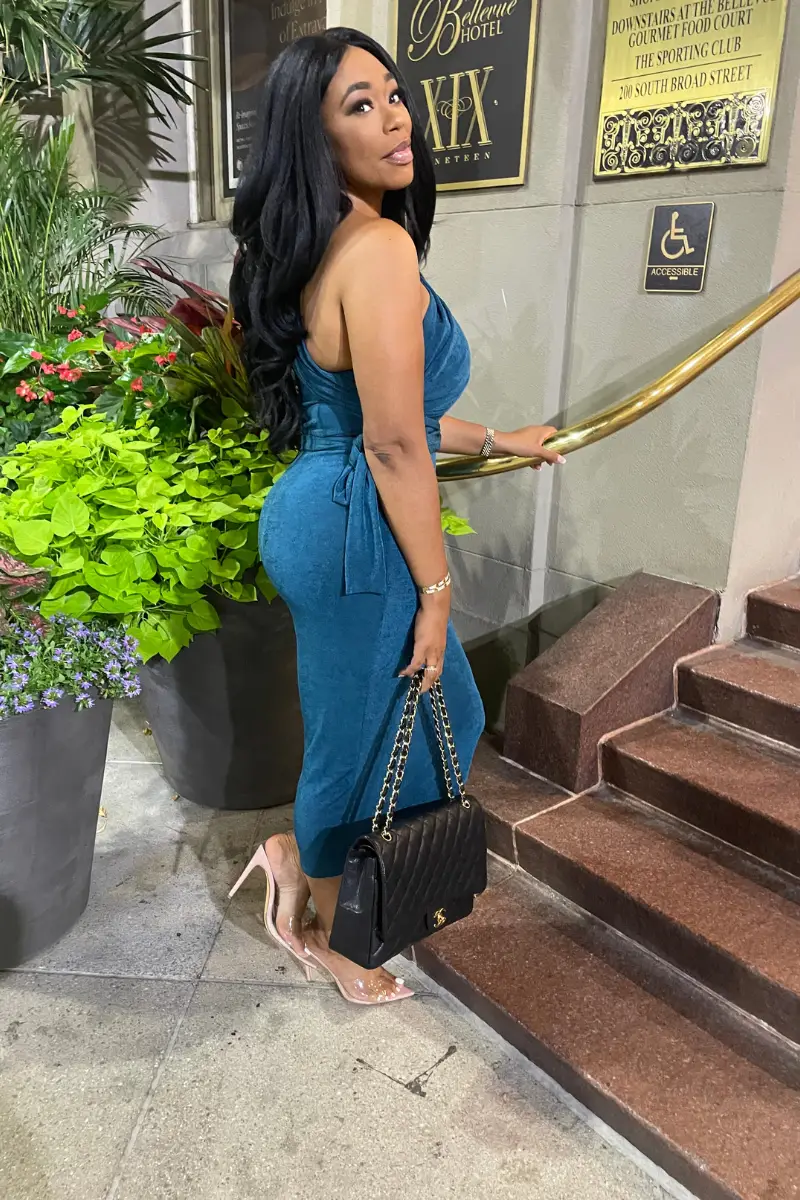 Let's start with the dress. Because the plan was to go simple and classy this year I wanted to keep the look easy. I knew I wanted the dress to be a midi length and have some shape. I also knew I wanted it to make me feel soft and feminine. I've been told that green is a beautiful color for me so that is what I went with. 
This dress from Shein is gorgeous. It is rich in color and feels amazing.
As soon as I saw it I knew it would be perfect for dinner. It just screams quite luxury. 
I'm a firm believer that you don't have to spend a ton of money to look well put together or "expensive". By investing in well-made inexpensive fabrics you can get the same styles for a fraction of the price and still build a capsule wardrobe.