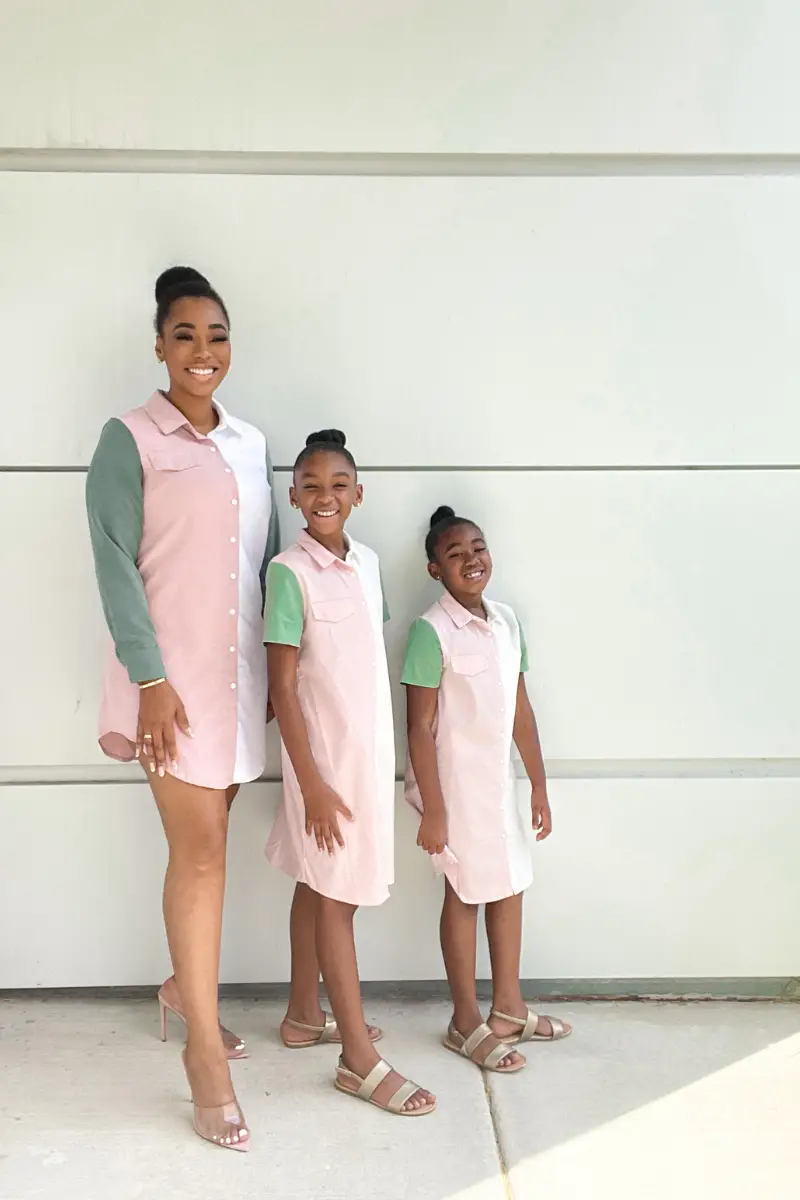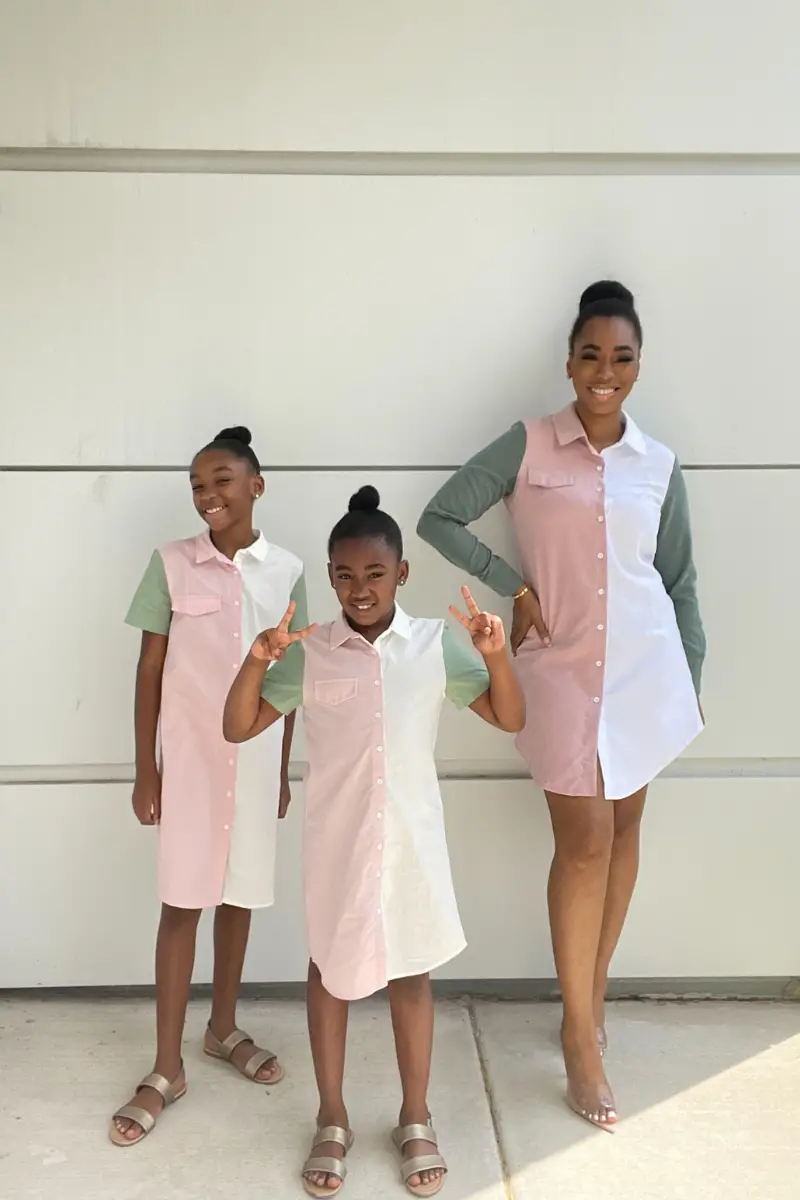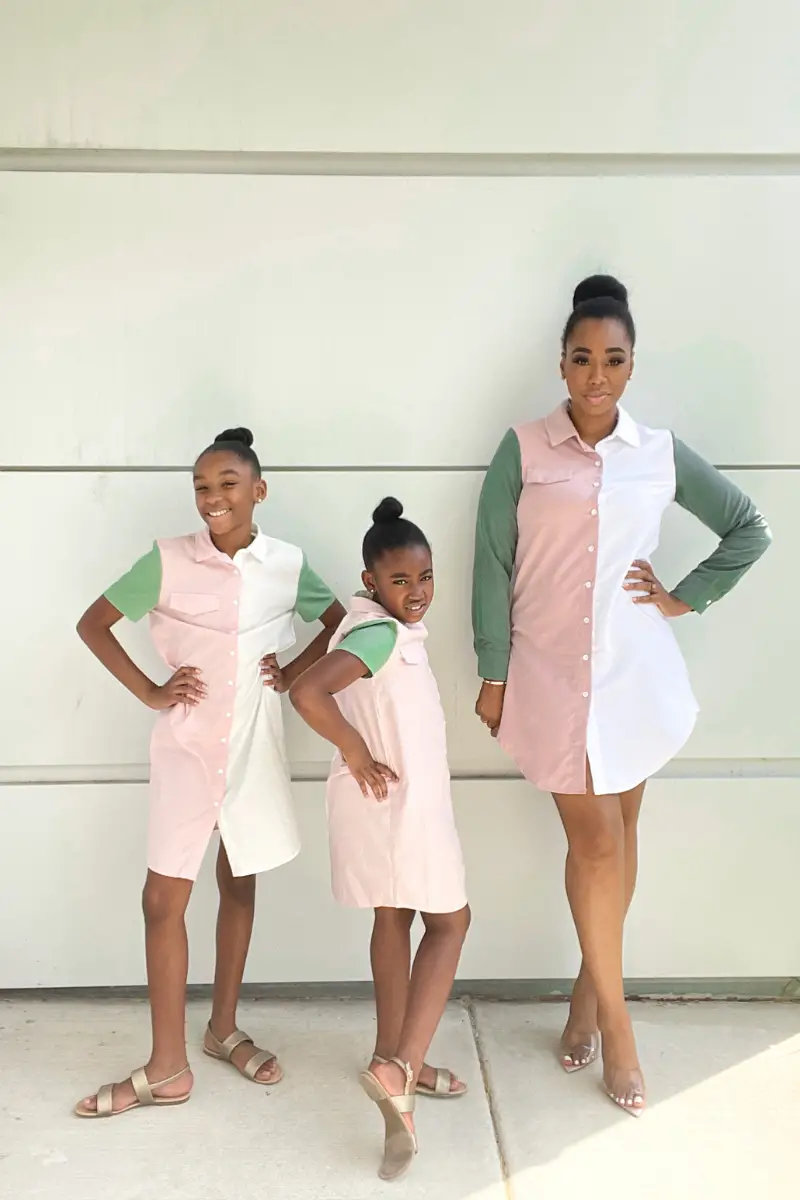 Did someone say mommy and me fashion? One thing about me, I'm gonna make sure I and my daughters dress alike lol. At least until they get tired of it which I believe in my heart that time is fast approaching. 
Every time we take photos together I forget how hard it is to get them to both pay attention, pose, smile, and look in the right direction. I feel like a school teacher directing a school play. It's harder than these pictures make it look. But we've done it before successfully so I always have high hopes.
But I will do anything to have these moments in time captured. They are growing up so fast and soon they will want to take their own pictures without me. Queue the sad music. 
Until then, mommy will always be here taking pictures with them or of them. 
Previous here on the blog I've some mommy and me fashions as well as some wonderful stores to purchase matching outfits from. Here is a list of some of my favorite stores.
Mommy And Me Fashion Websites
Shein
Old Navy
Pink Lily
Banana Republic
JCPenney
Popopie
Doen