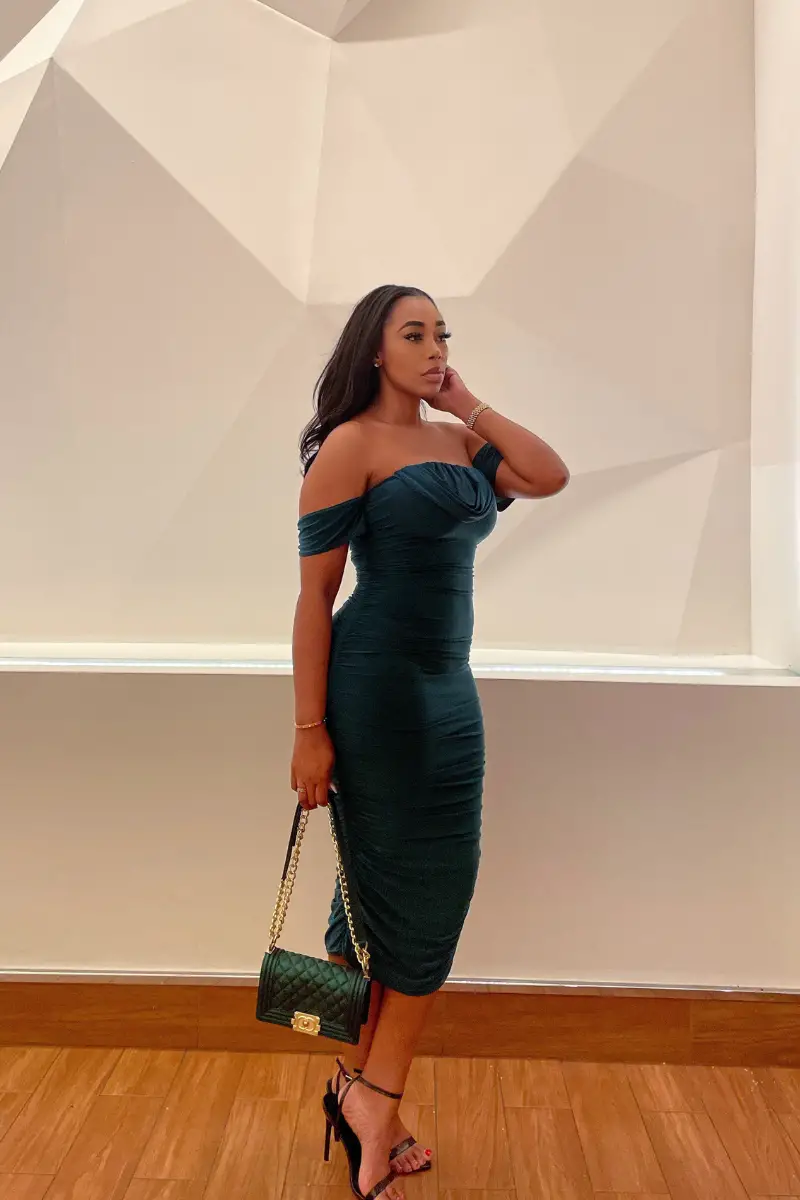 Dress: HERE

I love a good ole Amazon find. Especially when it's clothing. Typically on Sundays, you will find me online looking at some of my favorite websites to see what's new and check out the clearance sections. I do the same thing on Amazon. I have my favorite sellers in a folder and I look at their updated inventory. The key is to really look at the item's rating and reviews. Bonus points if the item has video reviews and additional pictures from previous customers. Today this post is serving as a review of this amazing Amazon dress you need to add to your wardrobe.
Price
I always shop around when I find a popular or trendy fashion item online. There have been times the Amazon version was higher priced than other online retailers. At the time of this post, this dress retails at $26 USD. The green color is currently sold out however there are 6 colors available. I think I want to grab this dress in the blush pink tone.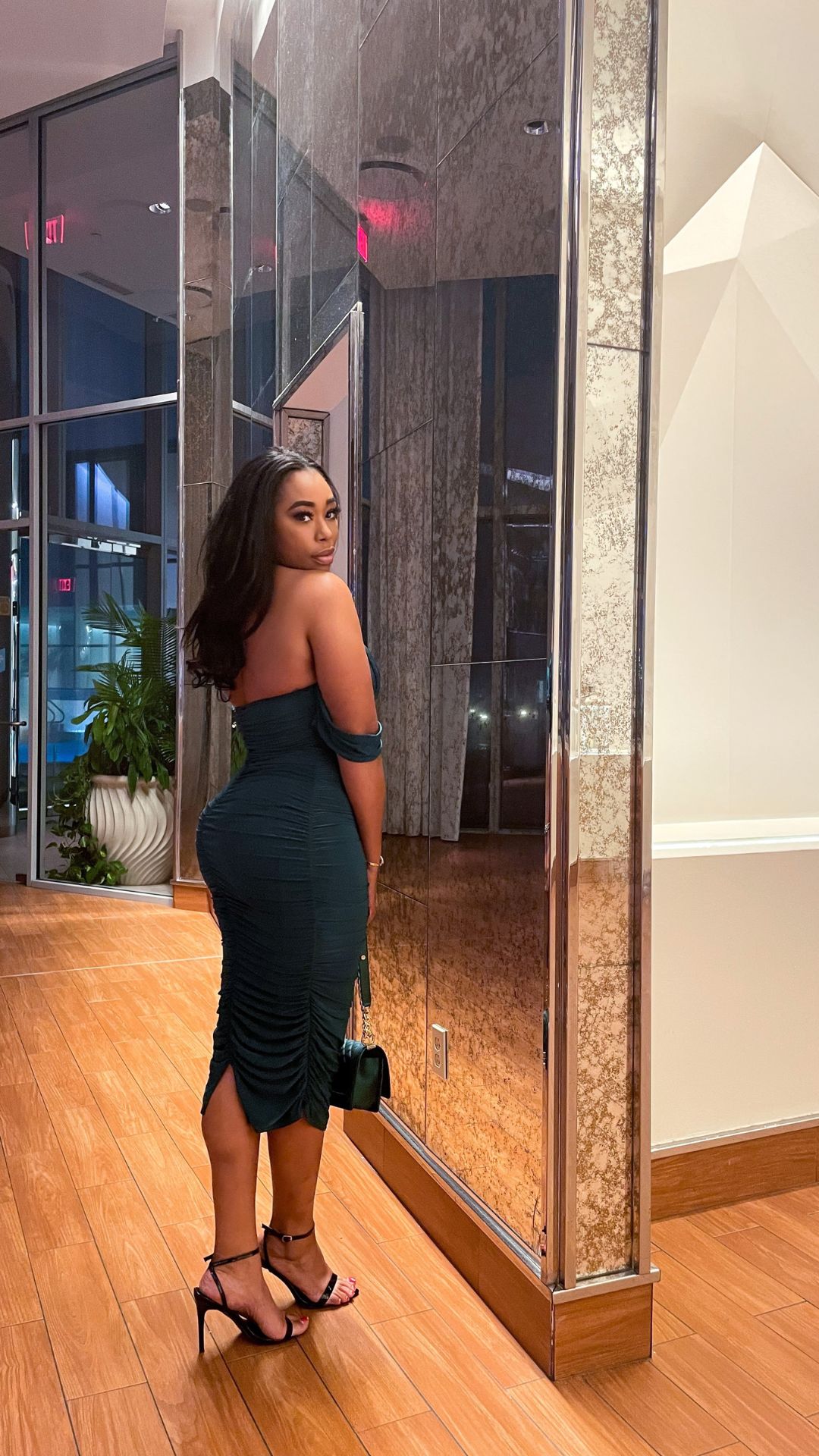 Sizing
Can we say stretch! Yes and yes. I love a good stretch and this dress is perfect. For my curvier figure, it helps to hide the belly but hugs the curves enough to give you an amazing shape. You won't see your shapewear underneath it so if you love waist trainers or spandex this dress is perfect. 
Quality
Very nice quality but as I always say, you get what you pay for. It's not a luxury piece so don't expect silk or satin. I will say that this dress is lined and not see-through. If you've ever shopped online you know these style dresses tend to be sheer and leave little to the imagination.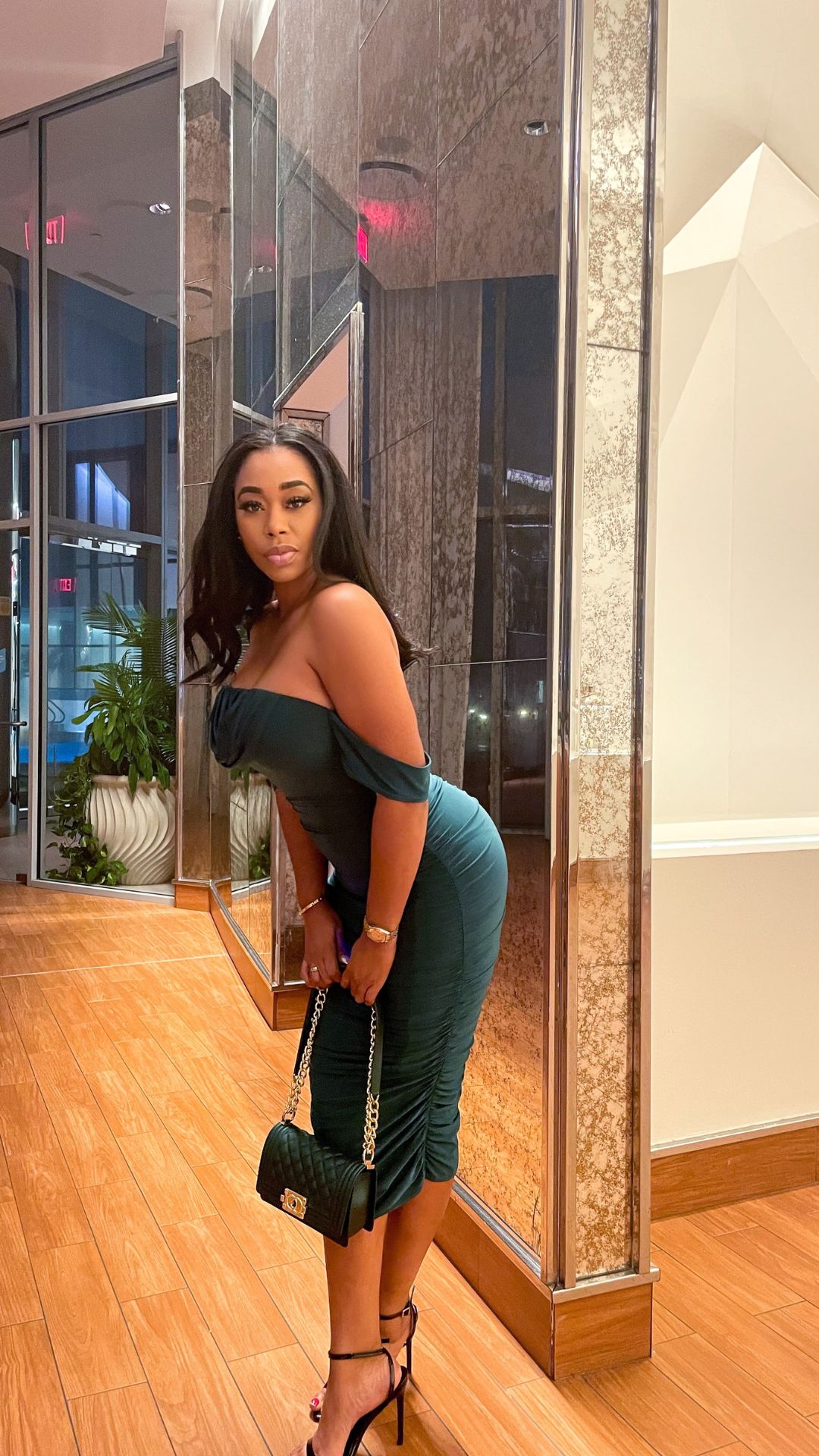 Highly recommend this dress for ladies looking to keep it sexy yet classy at the same time. I do want to caution you that the sleeve material doesn't really stay in place. That's the only complaint I can find regarding this purchase. I also have another post HERE for some of my favorite Amazon finds if you're interested.