What is your color palette for this spring? I would have to say that mine is going to consist of green and yellow. I can't seem to make up my mind just yet but I've already started adding these colors to my wardrobe. I really want my wardrobe to reflect my mood and personality. Thus I'm selecting colors that make me happy and affect my mood.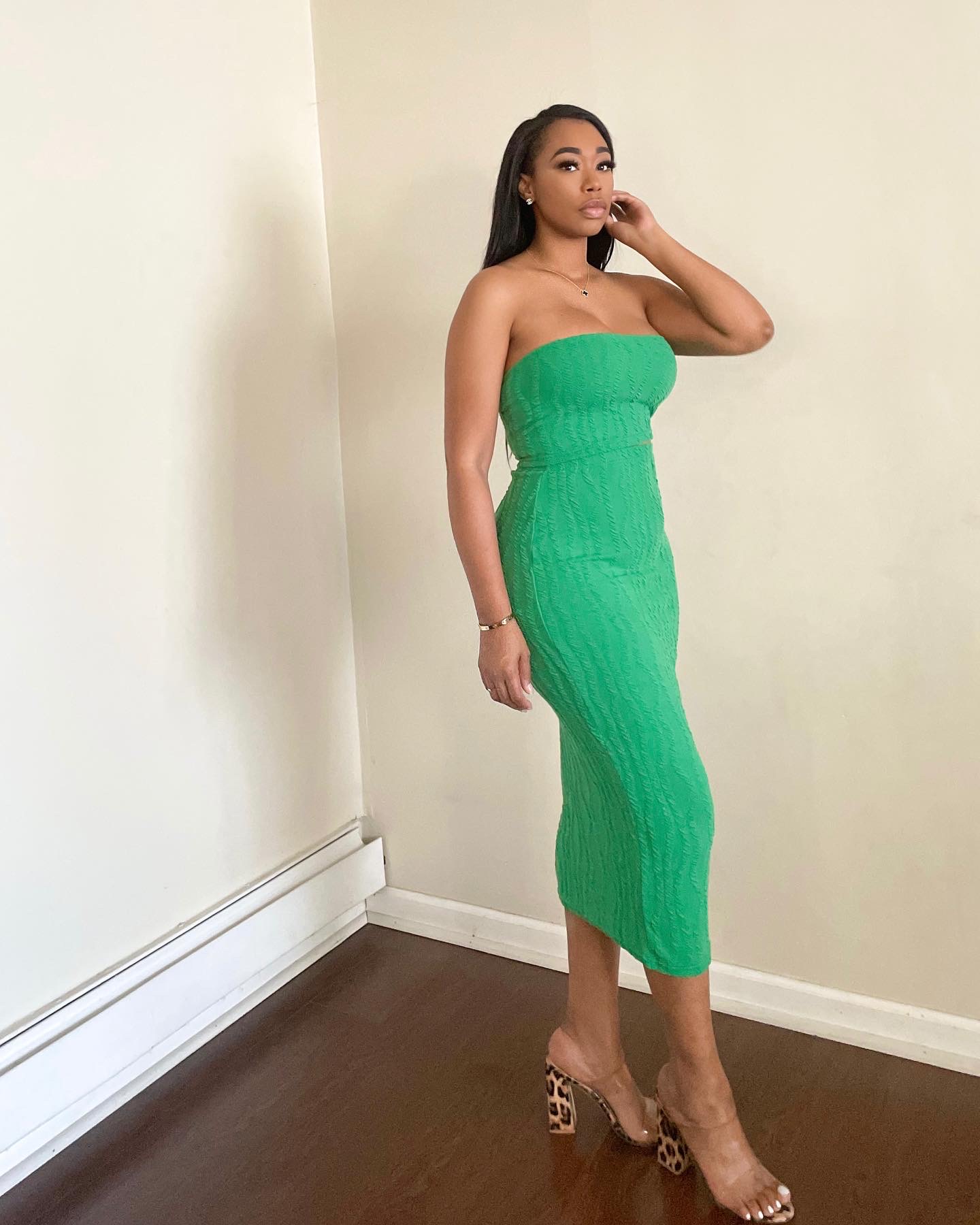 This green two-piece set definitely hits the mark in both areas. It's bright, fun, and extremely comfortable. The best part is it has an amazing stretch. If you're new here, I love fabric that stretches lol. I wore this piece to lunch with friends and of course, we were eating and drinking. The material allowed me to be able to eat what I wanted and still maintain my figure. The fabric still held me together. Ladies, you know exactly what I mean. 
I loved it so much I picked up another one in white. Since white is a wardrobe staple for me I knew I would be able to wear it a few times. And since it's a two-piece I can wear each piece with other staples in my closet.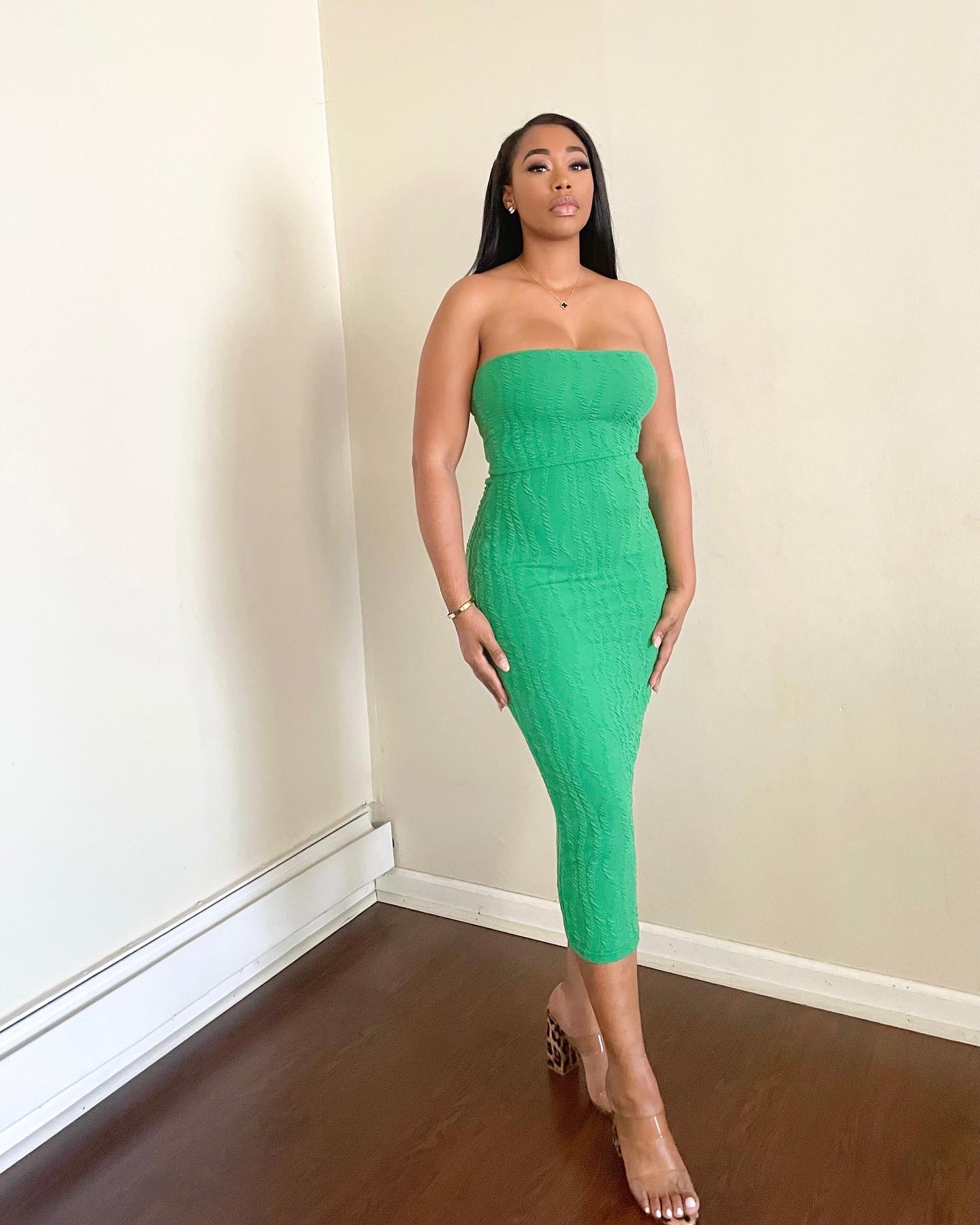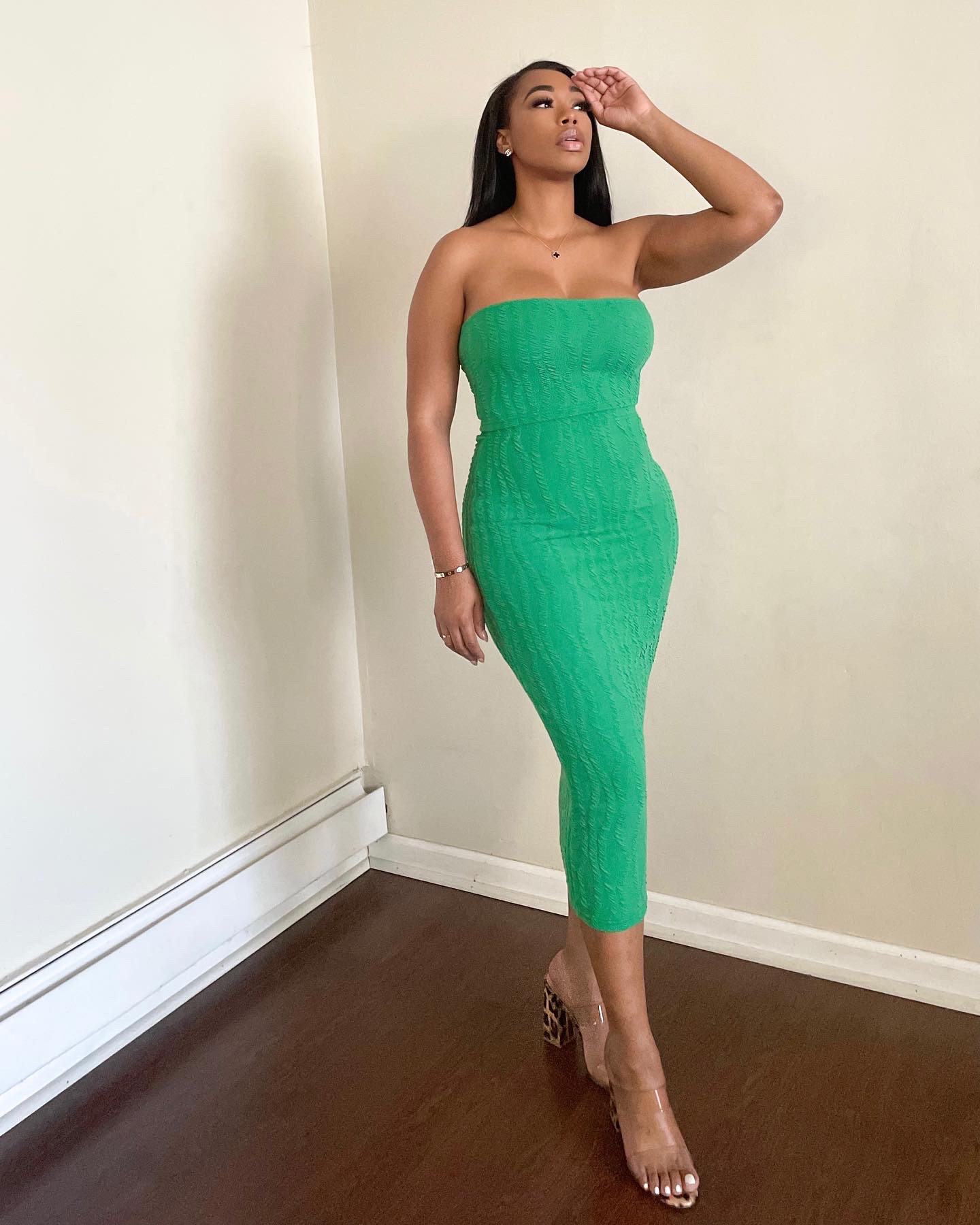 Outfit : Here