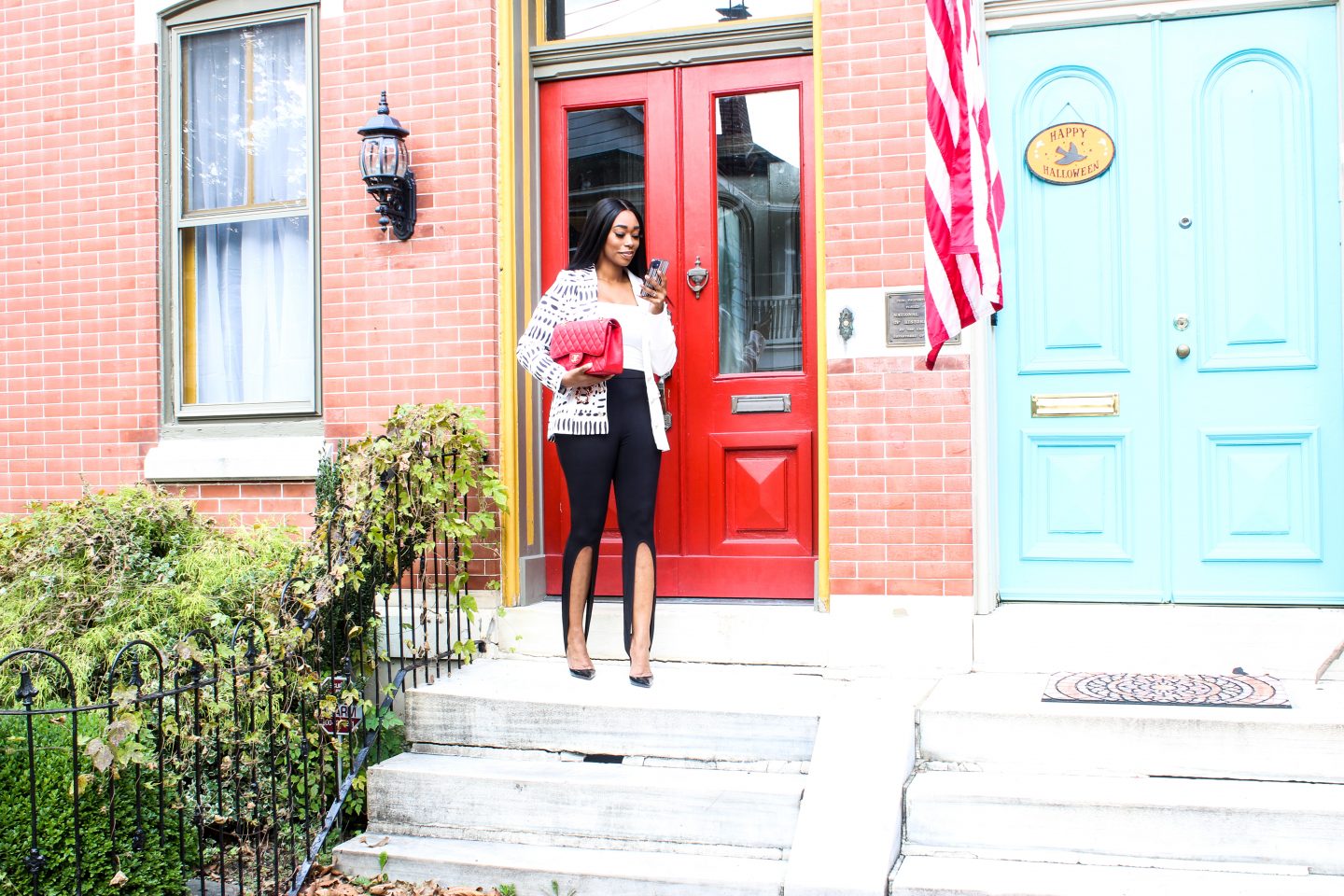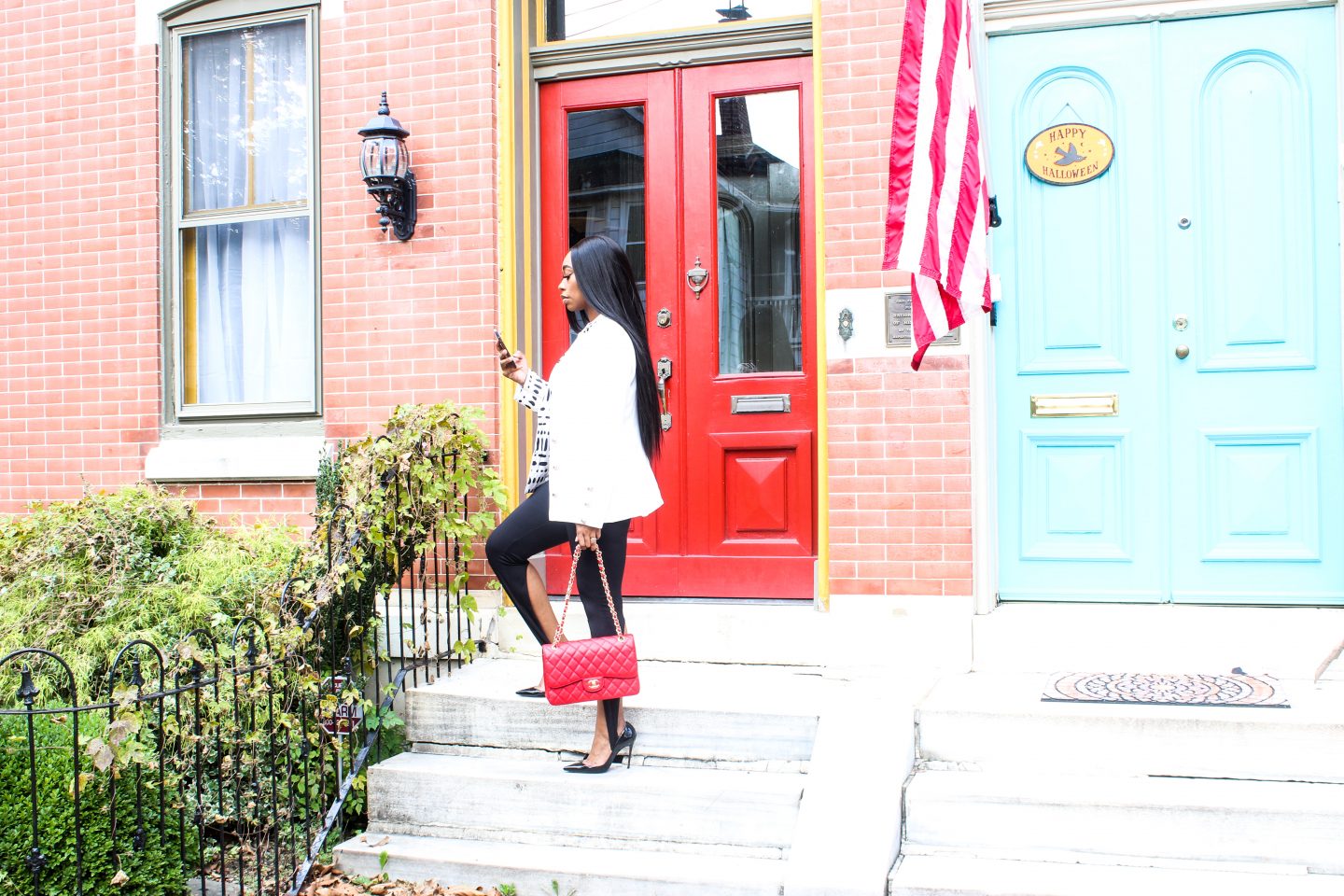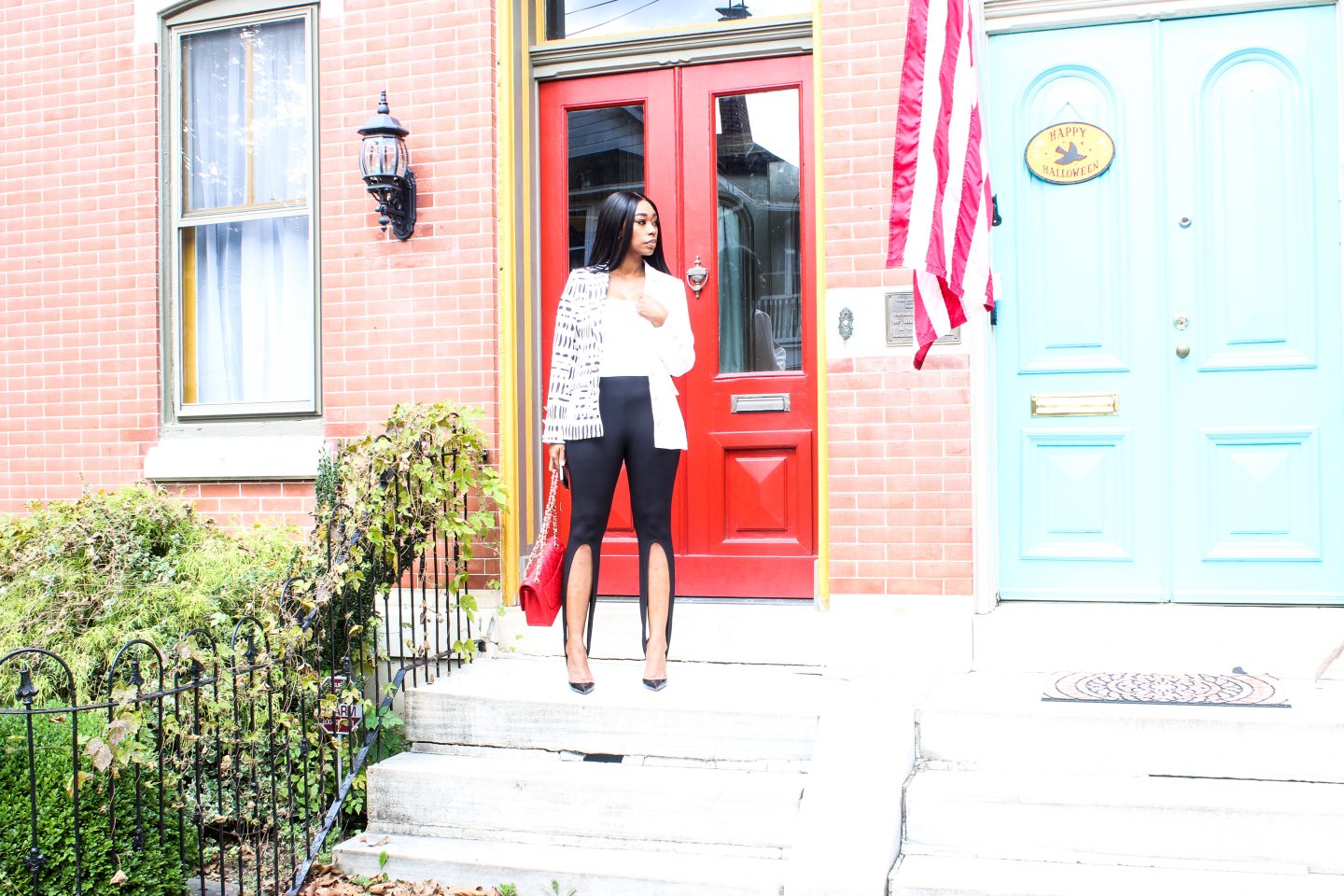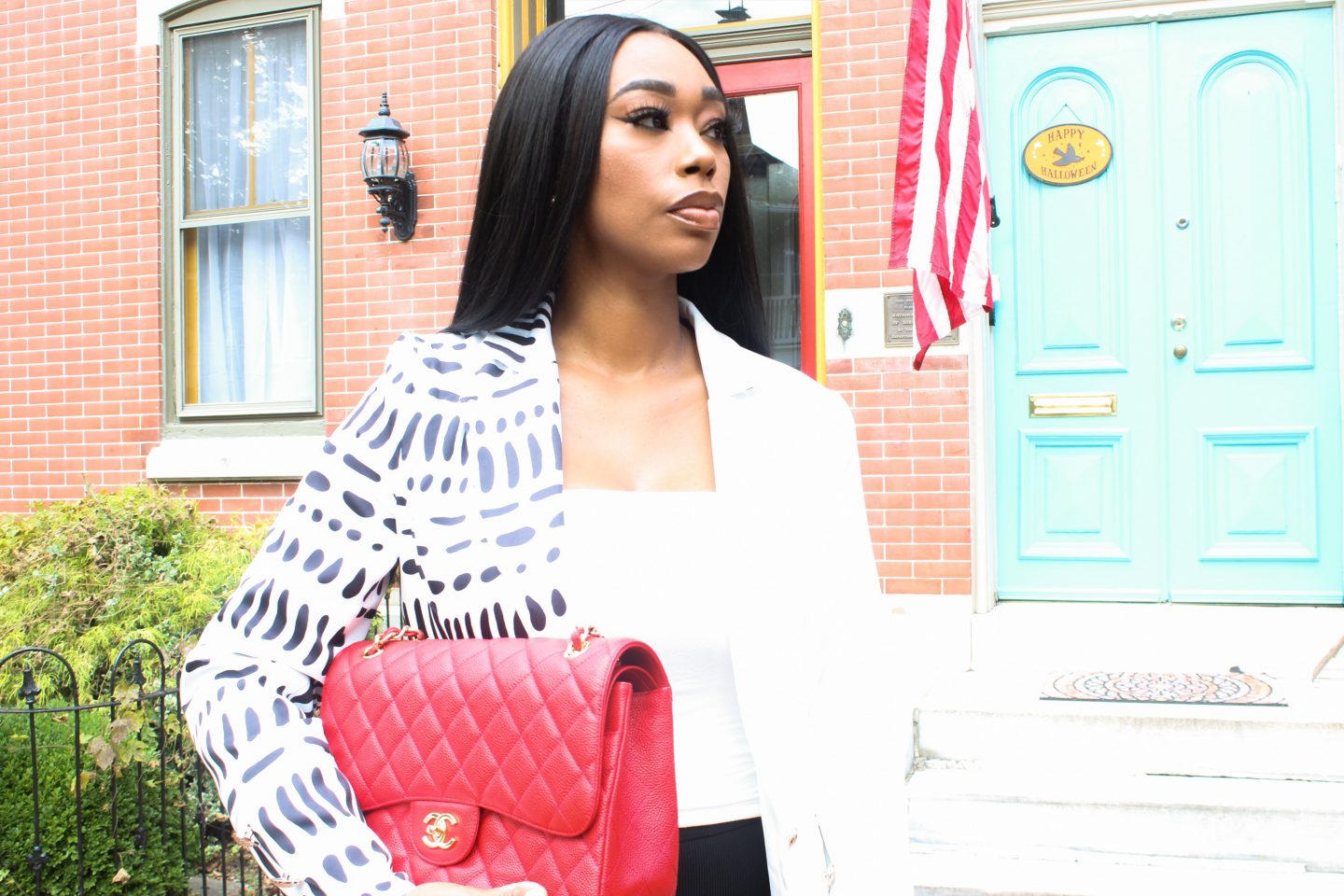 Get dressed and look cute just because. Yes, ma'am. It's a vibe and I'm on it. I had absolutely nowhere to go but I felt like wearing this blazer. I've had it for months hanging in my office like a trophy. Waiting for the perfect opportunity to wear it. Well I created the opportunity, it's a regular day and I'm celebrating it. 
The same thing goes for these stirrup pants. I purchased these in the spring and almost forgot all about them. I feel like my clothes be hiding out in the darkest places on earth, the back of my closet. My intention is to go through my entire wardrobe and organize everything. That way I can find all the pieces that still have tags attached and wear them before it's too late. 
Am I the only one who saves outfits? I hope I'm not. But I'm at a point in my life where I just want to live. Wake up and be fabulous every second of the day. I really have a new lease on life and I'm loving the skin I'm in. 
So If you happen to see me all dressed up in the park or the grocery store please mind your business, lol. I'm just living my best life, and I'm hoping you do the same.