Day number 245 of quarantine and I'm lounging around in my grey sweatpants. Like many of you, here in New Jersey, we are still experiencing the effects of quarantine. Many businesses are closed and events have been canceled. With this, there aren't many places to go to. Talk about bored out of my mind. However, I am thankful that my business is still operational. My salon has been one of the few places I have been allowed to go during this time. This leaves me lounging around in my grey sweatpants more often and I think I like it.  
So I decided instead of wearing them only in the house I would style them in preparation for when outside opens backup.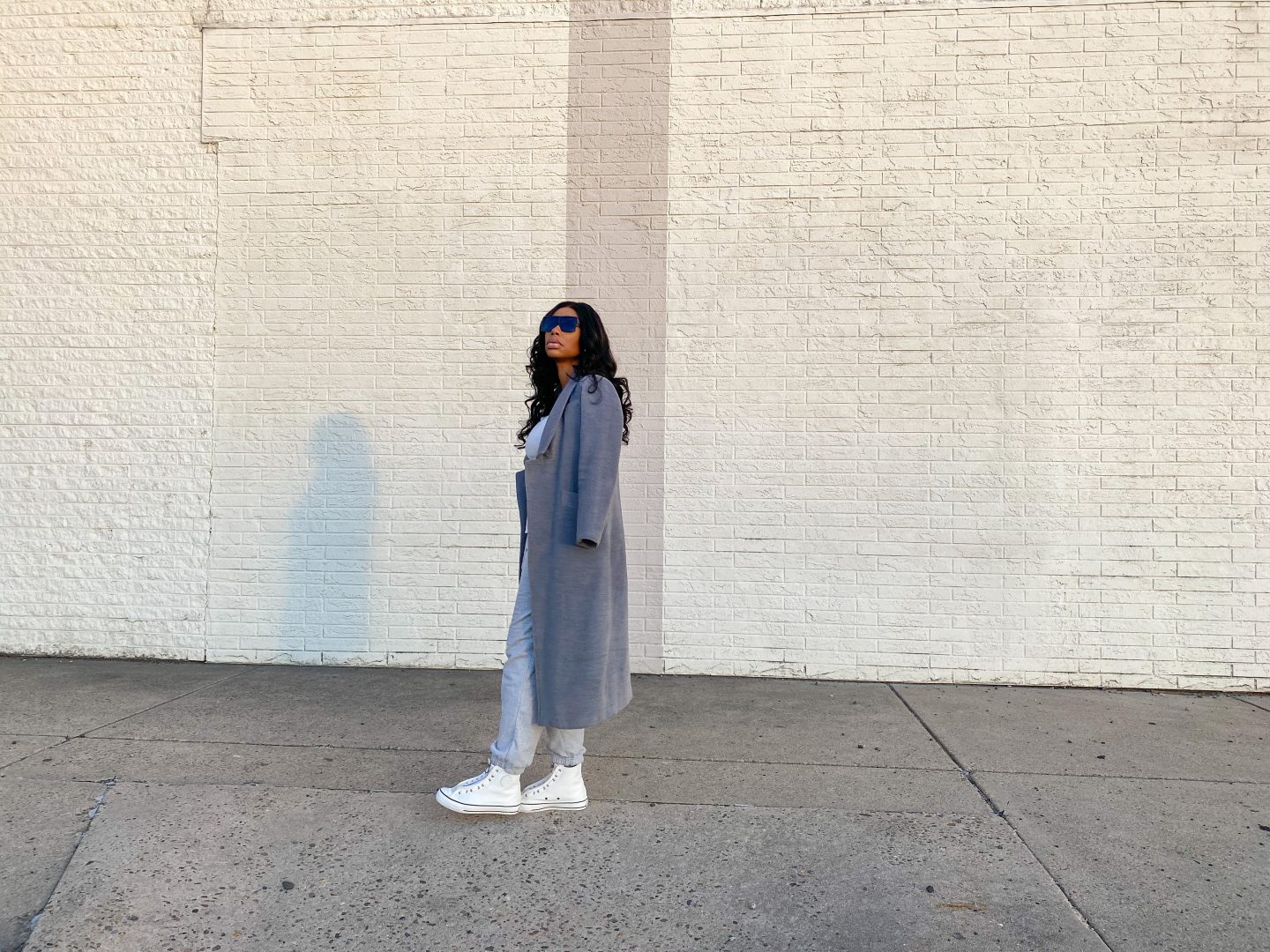 What about you? Are you also wearing just grey sweatpants?  If not, I recommend you grab some ASAP. They are so comfy, inexpensive, and can be styled in many ways. Today I'm going to show you how I styled them to go to the grocery store. I know it may be a little over the top but I needed to feel as if I was getting ready to go somewhere. Since I find myself grocery shopping more than ever before I decided to make it as fashionable as possible.
Who says you can't slay in the produce aisle?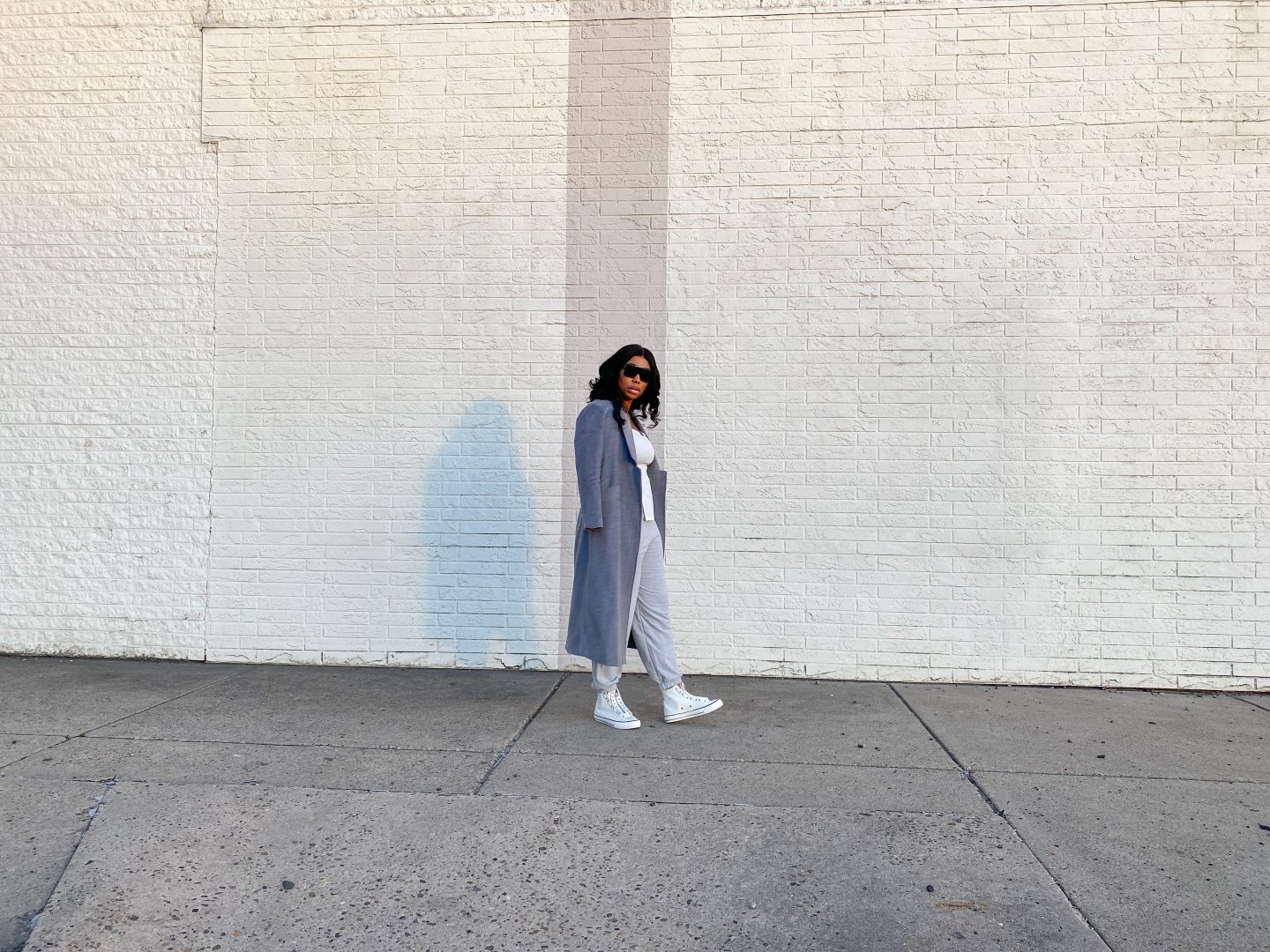 I paired my sweatpants with a casual white shirts and I found these really cute inexpensive sneakers on clearance. This entire outfit was under $75. I purchased this coat over two years ago and it has been one of my wardrobe staples. I highly recommend you invest in fall and winter coats that will last you a few years. They don't have to be expensive, they just need to be made a quality material. I have a feeling I'm going to be investing in more lounge wear. I'm going to continue to post pictures here on my blog of how I style each piece and try to find different ways of changing up my look. This is definitely going to be quarantine fashion on a budget. 
Below I'm going to list everything that I am wearing and give you all the details on where you can find these gray inexpensive sweatpants and much more. This outfit may be casual but find out what else I was wearing this day to turn heads here.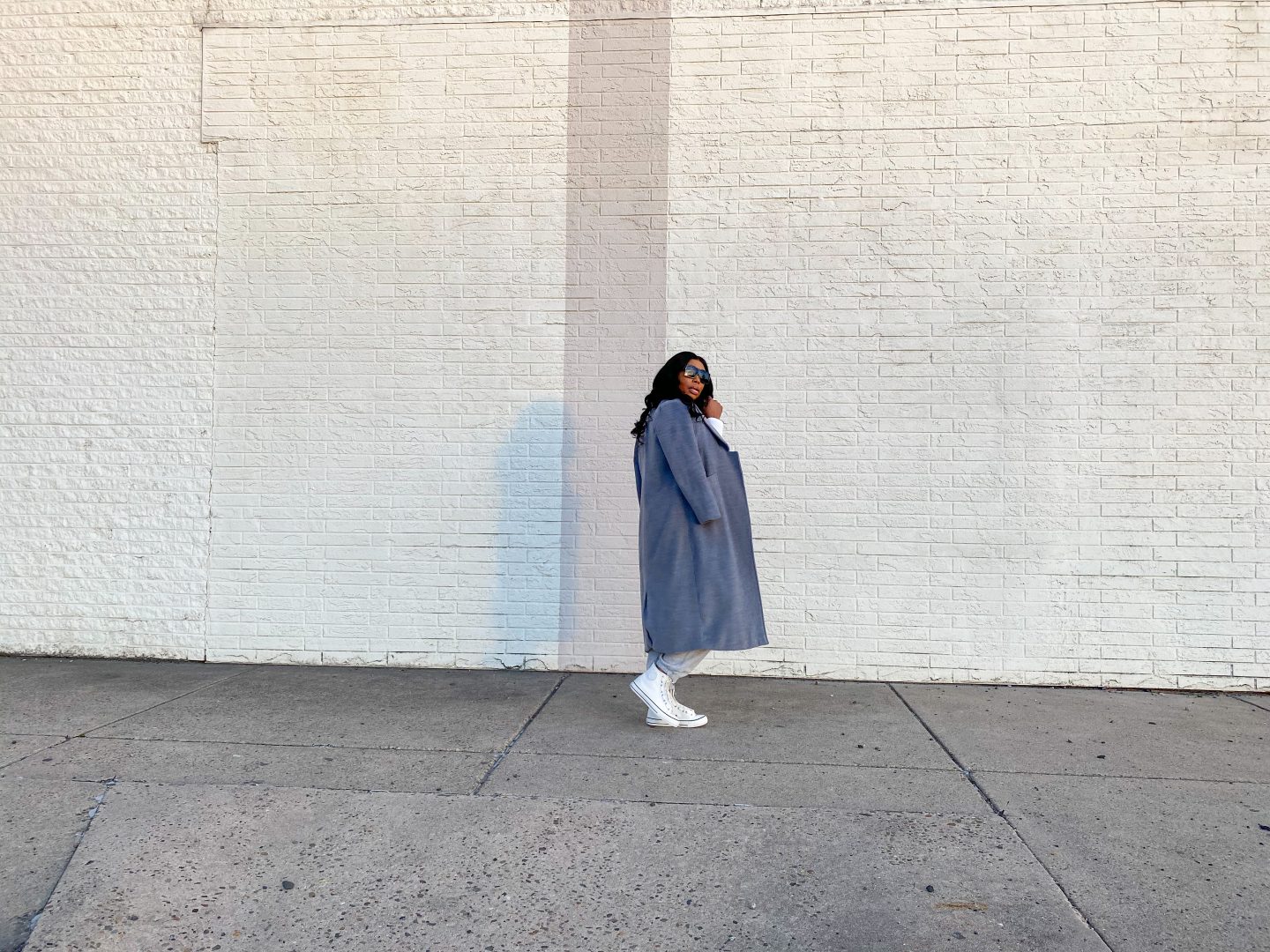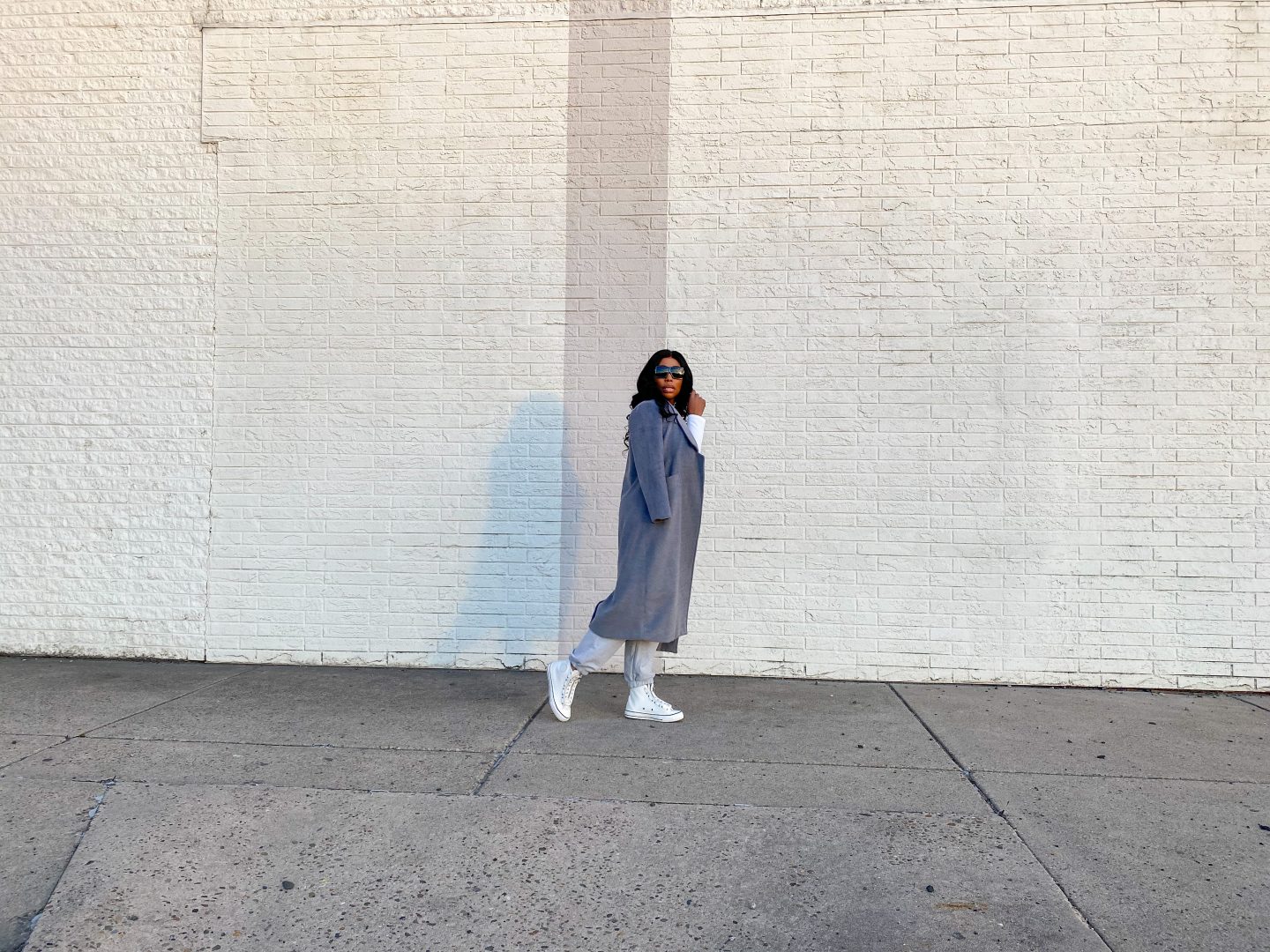 Coat HERE, Grey Sweatpants HERE, Shirt HERE, Sneakers DKNY similar HERE, Sunglasses Closetshein (soldout)