Me and white do not get along. I mean I love white and wear it all the time but trying to keep it spotless has become a part time job and at this point I deserve a check. 
I've always wanted to own a white suit. In my mind it's the ultimate power color and it's just so clean and sharp. It takes the girl boss vibe to another level. A woman in white is not only beautiful but strong and empowered. 
A few weeks back I did a photo shoot for my book Girl Yes and I was looking all over for a white suit that was cut to fit my curvy figure. Additionally, I also wanted the suit to provide a level of stretch that was comfortable. After going from store to store I decided online might be my best bet. 
Is it me or is it harder to shop in stores now? They typically only have 2 items available per style, now varying sizes, and no employees working. 
I wasn't looking for anything too expensive, just something that would photograph well, fit properly, and make me feel confident. I also wanted quality material. That's also another issue I've been running into lately.  These Instagram and online boutiques will have you spending an arm and a leg and getting dish rags for clothing. After one wash the fabrics are ruined and the clothes are two sizes too small. I was delighted when after more than a week of searching I found something. 
It came in the form of an off white suit from PrettyLittleThing. My online shopping typically only happens when there is a sale going on and this time was no different. I scored this suit for 65% off. I had to purchase each piece separately however it was still under $100. Not bad for a boss lady suit. 
The crop pants fit me like a glove and hang perfectly over my hips. Although I am tall, the length of the pants was also great. The blazer is my favorite. I decided to wear it without a shirt because well, I can and it was the look I was going for. Bold and ambitious, the #GirlYes way.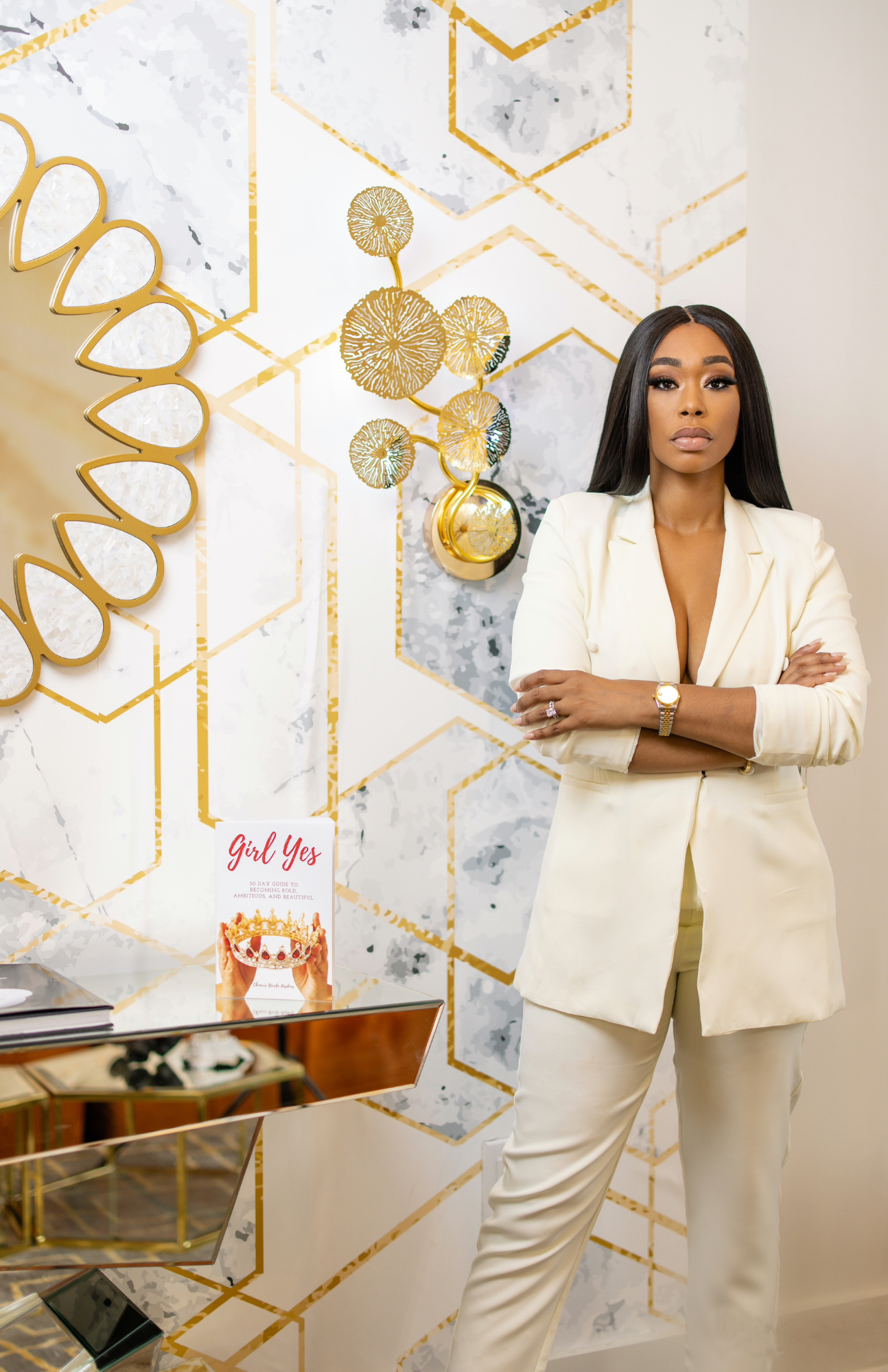 I am also thinking of ordering this same suit in blue for a new project I have coming up. Prettylittlething has sales very often so I'm sure I will pick up quite a few pieces from the site. I'll be adding items to my chart in the meantime.
The Look
Blazer: Here, Pants: Here, Shoes: Here,