There are millions of products I can recommend for you to use that will make your natural hair grow fast and healthy. I have tried so many oils, serums, and creams to last me a lifetime. The secret to using all of these products is you have to do one thing. BE CONSISTENT.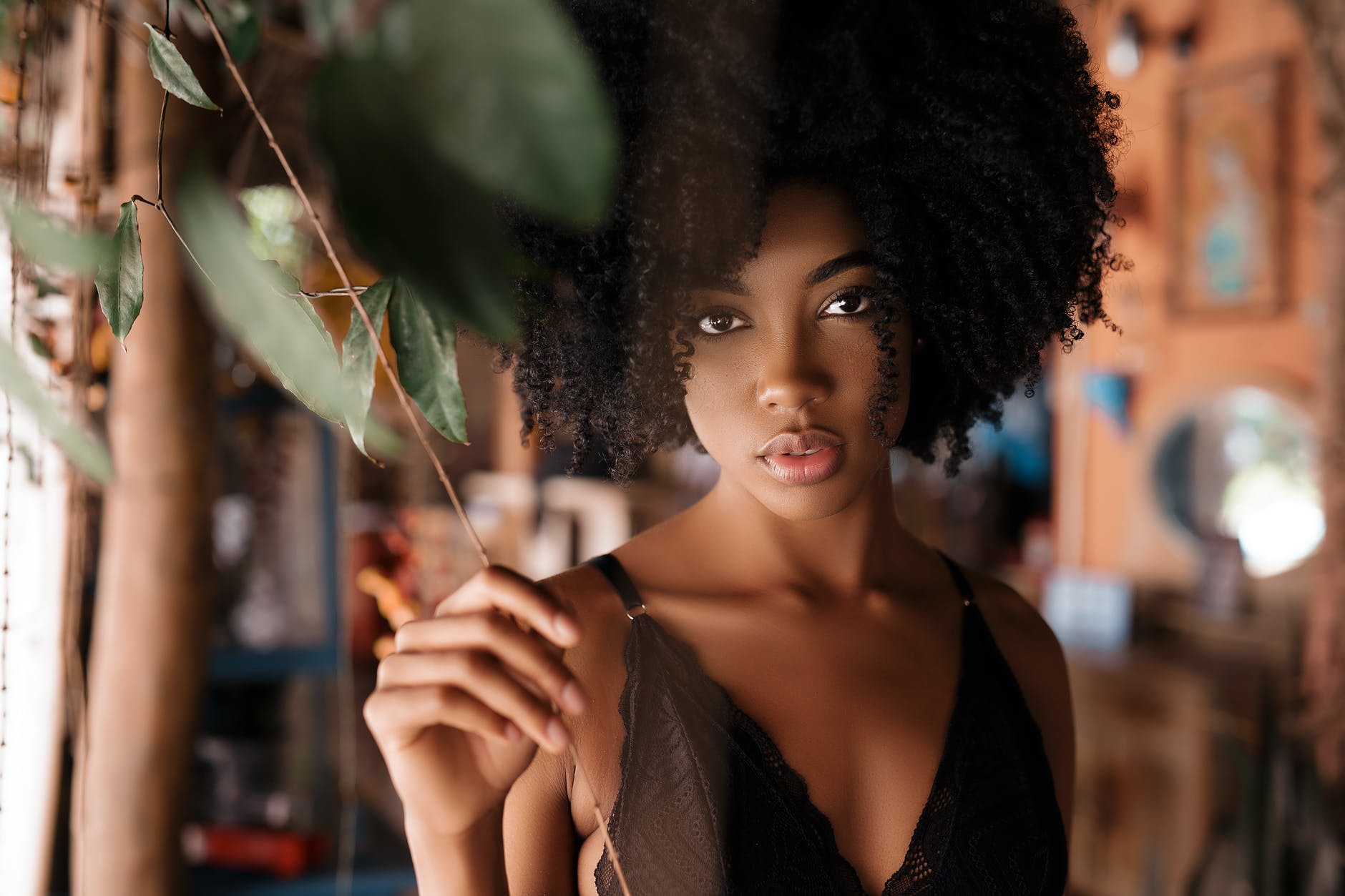 It's easy to tell you to buy a particular product and make you fall in love with it. I mean, all of the products I recommend work, we all know that. But if you are not consistent with the usage of them then you won't reap the benefits. Makes sense right? That's the secret! 
Natural Hair Can Grow
The key to making your natural hair grow fast is to be consistent in your hair regime. Give yourself a minimum of 90 days before making any significant changes to your routine. 
When helping my new clients transition and grow their natural hair fast the formula I like to use is called "The Five C's". This is a term I coined to help them focus on what's important in the growth cycle of hair. This means stop buying tons of products and use the ones you have correctly.
The Five C's Of Hair Growth:
Cleanse:
The type of shampoo you use will determine the level of cleansing you will receive. There are many types of shampoos. Clarifying, Medicated, 1st lathers, and many more. You should have at least 3 different shampoos at any given time. 
Clarifying: These shampoos help to remove product build-up and other impurities from the hair and scalp. They are great to use when treating the hair pre-shampoo and post shampoo. 
Medicated: This will include any shampoo that deals with seasonal scalp elements. Elements such as dry and itchy scalp, dermatitis, Eczema, or psoriasis. These shampoos typically have soothing and properties to not only help remove excessive bacteria but also help to heal the scalp. 
Hydrating Shampoo: This is the shampoo that all-natural hair types should own. This is a shampoo that not only cleanses the hair and scalp but also provides moisture and hydration. This shampoo will not strip the natural oils from the scalp but will provide adequate cleansing to the hair and balanced pH levels.
Condition
Remember all things are relative. So depending on the shampoo you use will determine the type of conditioning you will need. A good rule of thumb is, for every wash add 15 minutes to your conditioning time. 
How does this work?
Well, if you are using a deep cleansing shampoo like the clarifying shampoo I mentioned earlier. You will need to not only moisturize the hair but hydrate it as well. So I would recommend 15 of a moisturizing conditioner and an additional 15 minutes of a hydrating conditioner. These of course can be applied together to give you 30 minutes of deep conditioning time. Simple right? Let's keep it, cute honey. 
YES! 
This is every time you wash your hair. 
So stop wasting time on all those extra steps on wash day and get back to basics. 
Cut:
I don't care how long you have been growing your hair. How long it's been in that protective Style. The fact that you think you can cut it yourself. Your ends need to be trimmed every eight to 12 weeks.
 I know that cutting your hair seems counterproductive seeing as you are trying to grow your natural hair. But I need you to trust me here. The more you cut your ends the better the quality of new growth you will see. 
Those see- through ends need to go! Trim those ends. 
Care:
Your aftercare instructions will vary depending on how you wear your hair. If you prefer to wear your hair straight you will likely need a leave-in conditioner and heat protectant. 
If you are a textured style kind of girl you may prefer creams and gels to lock in moisture and define your curls.
 No matter what style you choose make sure you lock in the moisture. I have a full video HERE explaining how to do this. 
But you need to seal in the moisture from your conditioning treatment. 
The product of choice is up to you however, If you don't seal it up you will be wasting money on expensive products and not seeing the benefits. This is because you aren't using the products correctly. 
Circulation:
The final step in the Five C's method is circulation. Anything without blood flow is dead. This includes your scalp and hair. Blood circulation is important for the cell turnover on your scalp. This is what helps produce new hair bulbs within the hair follicle. 
This is where your essential oils come in. One of the reasons I Highly recommend essential oils is because of their healing properties. They are great for stimulating circulation within the scalp as well as sealing moisture into the hair.
Oils Are Essential
Oils are my absolute favorite for locking in moisture and promoting a healthy scalp. Healthy hair starts with a healthy scalp you know. 
Depending on the type of essential oil you use you will also see that your hair will appear thicker, softer and have more luster in the hair.
How To Use Essential Oils
We will start by creating  four subsections within the hair. I like to take a few drops of essential oil and apply it directly to the scalp. I then massage the scalp within the small subsection to make sure that the essential oil is evenly distributed throughout the hair. You can finger comb or use a large wide tooth comb to evenly coat the hair. I repeat this step with the other three sections and then I style.
 I feel this method works best at night when preparing the hair for sleep. This is because it allows for the product to sit on the scalp and you can cover your hair with a silk scarf or bonnet to help create heat. Heat will open the pores and allow the essential oil to activate.  Thus, helping penetrate the scalp even more. 
My favorite essential oils at the moment is lavender oil. Lavender oil has been known to speed up hair growth. It is also antimicrobial and aids in a healthy nourished scalp.  A great way to mix lavender oil is by using it in conjunction with a carrier oil like olive or jojoba oil. Add a few drops to your scalp scalp while protective styling once or twice a week.
I will list some of my favorite shampoos, conditioners, and hair mask below. I encourage you to do your own research on all of these products to make sure they are right for your hair type. Although these are products I use daily on my clients. I want you to become educated on the ingredients and brands. 
The Fact Is
The take away from this article is that there is no one secret product that you can use that will grow your hair long and fast. The secret to making natural hair grow fast is a regimen and sequence of products that you use on a consistent basis that will deliver the results you are looking for. Do not believe any product that is advertised to sell you a dream. That product does not exist. What does exist is your ability to use all of the products you currently have at your disposal in the best way possible to deliver lasting results. Product knowledge is key and a consistent routine will get you there.