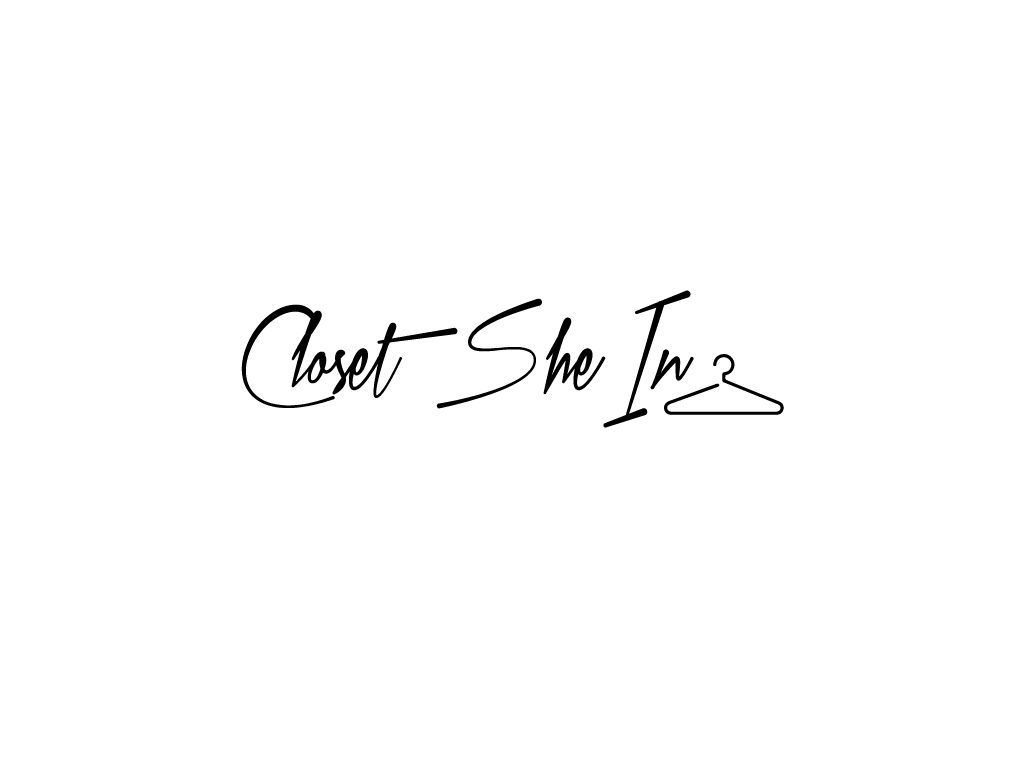 The news I'm about to share with you is so exciting I can't even contain myself at this moment. For the past few months I have been working on a secret project that I promised you all I would share with you very soon. Well today is that day and I am happy to announce the opening of my brand-new business ClosetSheIn clothing boutique. As you all know I have a love for fashion that has blossomed into a passion. I want to share my passion with the world and offer top of the line apparel that everyone can wear and feel confident and chic.
This has been a dream of mine for many years and I have finally stepped out on faith and decided now is the time to pursue all of my dreams. One thing about being an entrepreneur is you are often times filled with self-doubt. You often wonder if now is the right time or if you're making the right decisions. I am no different than any other entrepreneur in that, I also too struggle with these in decisive moments. Wondering if now is the right time, wondering how people will view my pursuits, or if I'm even capable of bringing my dreams to reality. This process has been taxing mentally and physically and has pushed me to my limits. I often times wanted to give up and just focus on something else, but I knew that I would not be as happy as I am today to share this news with you all. ClosetSheIn is here and I could not be anymore excited as I am today! If you all know me you know I'm currently twerking at the moment! All of the hard work has finally paid off.
My vision for ClosetSheIn is to be able to bring quality apparel to every fashionista at a great price point. I truly believe that great fashion does not have to break the bank. Every woman should feel confident in the clothes that she wears and be able to look inside her closet and have options. ClosetSheIn is not just another clothing boutique, is an experience. Everyone should be able to have staple pieces in their wardrobe that can be used to change up your look from day tonight. My team and I have curated some custom pieces that are fashion forward and trendy for each upcoming season.
I would like to invite you to visit my new website ClosetSheIn.com and check out all of the apparel we currently have available. We will be adding new items each week and I invite you to sign up for the VIP mailing list to get exclusive deals and savings. I want to thank you all for supporting me throughout the years and would like to extend an exclusive promo code for my reader to use on your first order. Use discount code VIPBABE at checkout for additional saving.  I am so happy to be able to share this journey with you all and I hope that you enjoy the ride just as much as I will. Happy shopping, XO