Over the past five years, I have been in my kitchen creating my own hair care products. I even sell some of them in my salon and here on the blog. (Currently sold out). When I started making products I set out to address some of the most common scalp issues I see with my own clients. I showed you in a previous blog post HERE one of my clients with an extreme case of seborrheic dermatitis. The aloe vera and peppermint scalp oil I'll be making in today's post is one of the many products I use to soothe and heal the scalp.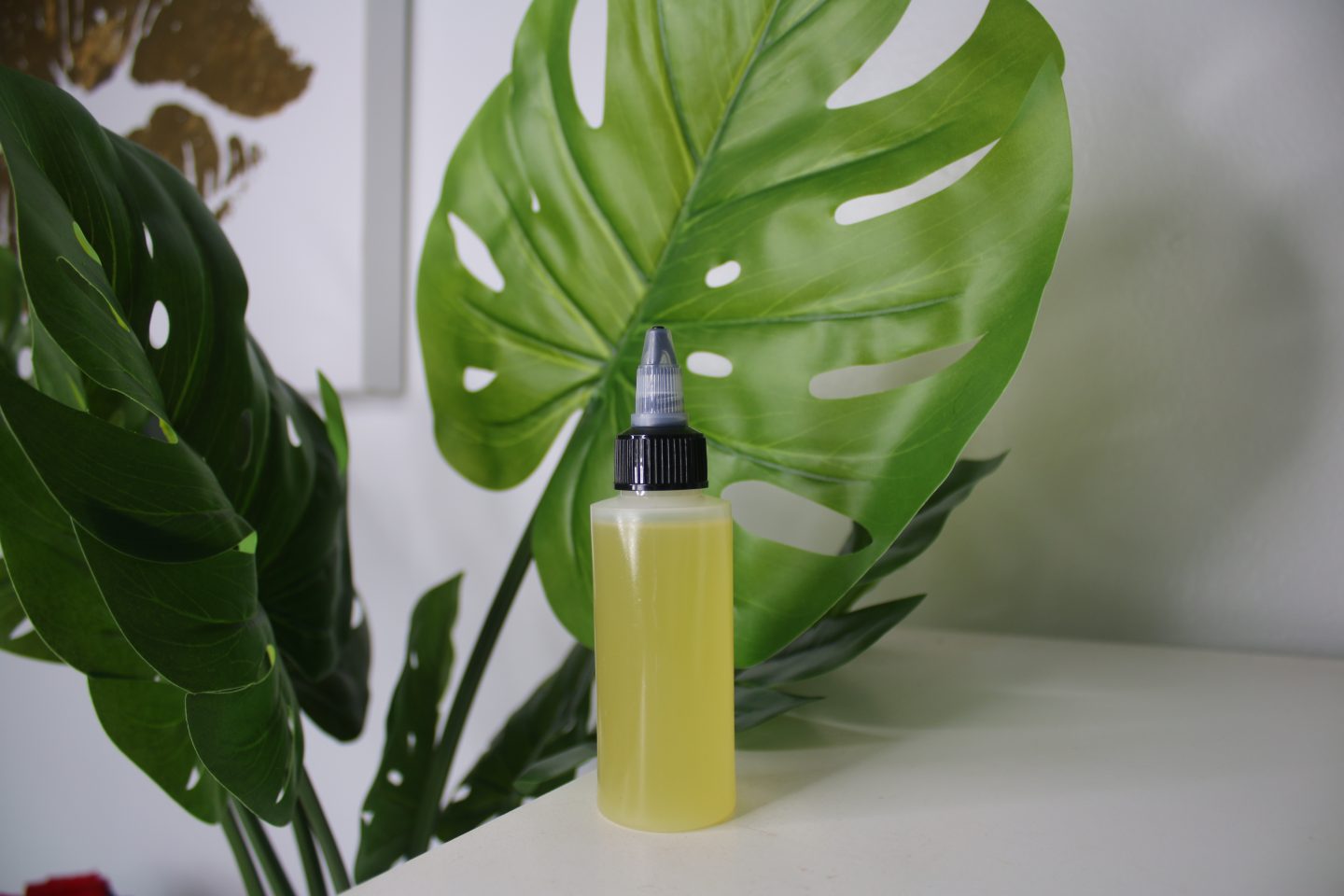 For today's recipe you will need the following. 
Fresh aloe vera plant
This recipe is beginner friendly and you will learn the basic ingredients to use when formulating your own hair care products in the future. I will further explain in the video why I choose these ingredients and the importance of using essential oils on your scalp.
Why Aloe Vera On The Scalp
The healing benefits of aloe vera are unmatched. My grandmother used to cut fresh aloe vera plant and apply it to the scraps on my knees and elbows when I was a child. It was amazing to see the scars fade away and think it was magic. As an adult, I now know it was a bit of magic because aloe vera is spectacular. 
I use fresh oil vera from the plant on the scalp if I'm experiencing extreme itchiness. This is usually during the winter months when my skin is trying to adjust to the weather changes. 
Aloe Vera does the following:
Soothes redness
Eliminates itchiness
Removes dandruff
Fights bacteria on the surface of the scalp
Heals open sores and scratches
In combination with any essential oil such as peppermint you can rest assured your scalp will feel amazing after using it. You will feel as if you visited the spa after using it. 
Peppermint Oil does the following: 
Elivates itchiness
Helps muscle pain
Relaxation
Promotes blood flow to the scalp
Soothes the scalp
Below you will find my step by step tutorial on how I make this scalp oil and use it on myself as well as my daughter. I also have a really fun hair recipe coming up later on the blog so make sure you sign up for notification on my latest blog post.