Let's cut straight to the chase and talk money. Big money.  How are these influencers, bloggers, and content creators making money with brand deals? I know you want to know because I too wanted to know as well. It seemed for some strange reason, people have been trying to gatekeep this information like it's the secret sauce for the Krabby patty. I just don't understand, but this post is definitely giving you the recipe.
Since I wasn't able to get the information from fellow bloggers and influencers at the time I decided to take some time and research it for myself. Although there are more than 5 websites to apply for brand campaigns these are the sites I use the most. For my fashion-based content creators, I have a special post for you here. Luckily for you, I love to share so I will be giving you my top 5 influencer websites for brand deals. 
Influencer Websites For Brand Deals
I'm going to give you a complete breakdown of each of these brand campaign platforms and how I've used them to secure brand deals. I have personally used all five for more than a year so I have some insight into each one. Most are a bit straightforward forward however, some offer additional benefits you should be mindful of.
Tomoson– My first influencer platform. Tomoson is made for new content creators looking to start building a portfolio and media kit. There are four categories for you to partner with brands. These categories include easy approvals, freebies, % off deals, and paid campaigns. I highly recommend all new influencers sign up for this platform. Even if you take a few months and create content for free or at a low rate it will help you build your confidence while working smaller campaigns.
The site also allows you to add your custom price list based on all your social media platforms. You can then apply to create content for one social media site or all of them. I personally like that you can apply for blog campaigns as well. The brands will know how much you charge via the pre-submitted media kit you provided on the site and you can customize the price per campaign. This makes applying for campaigns much easier. 
Also to note, you will see quite a bit of Amazon-based sellers on this site. There have been a few brands who have reached out to me outside of the site asking for lowball deals and extras. I happily decline.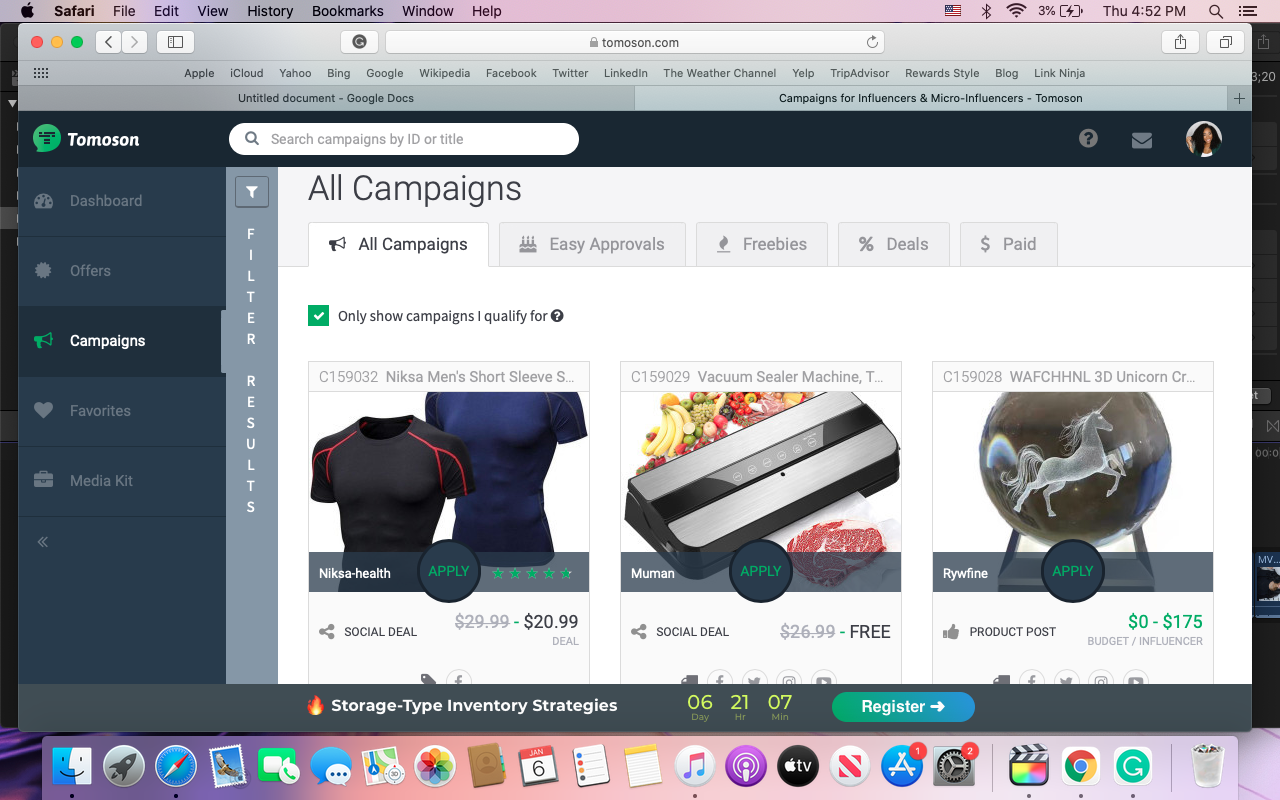 Aspire IQ– Another platform that makes the brand collaboration as seamless as possible. I would like to mention, this one I would not recommend to brand new content creators as they typically want you to have a minimum of 10K followers on at least one social media platform. I will however say, there will be campaigns where they will overlook your analytics if you are producing high-quality work. Remember the name of the game is quality versus quantity. 
Also important to mention this site does a great job of outlining the step-by-step process of each campaign. Thus you will learn important details that go along with each phase of completing sponsored content.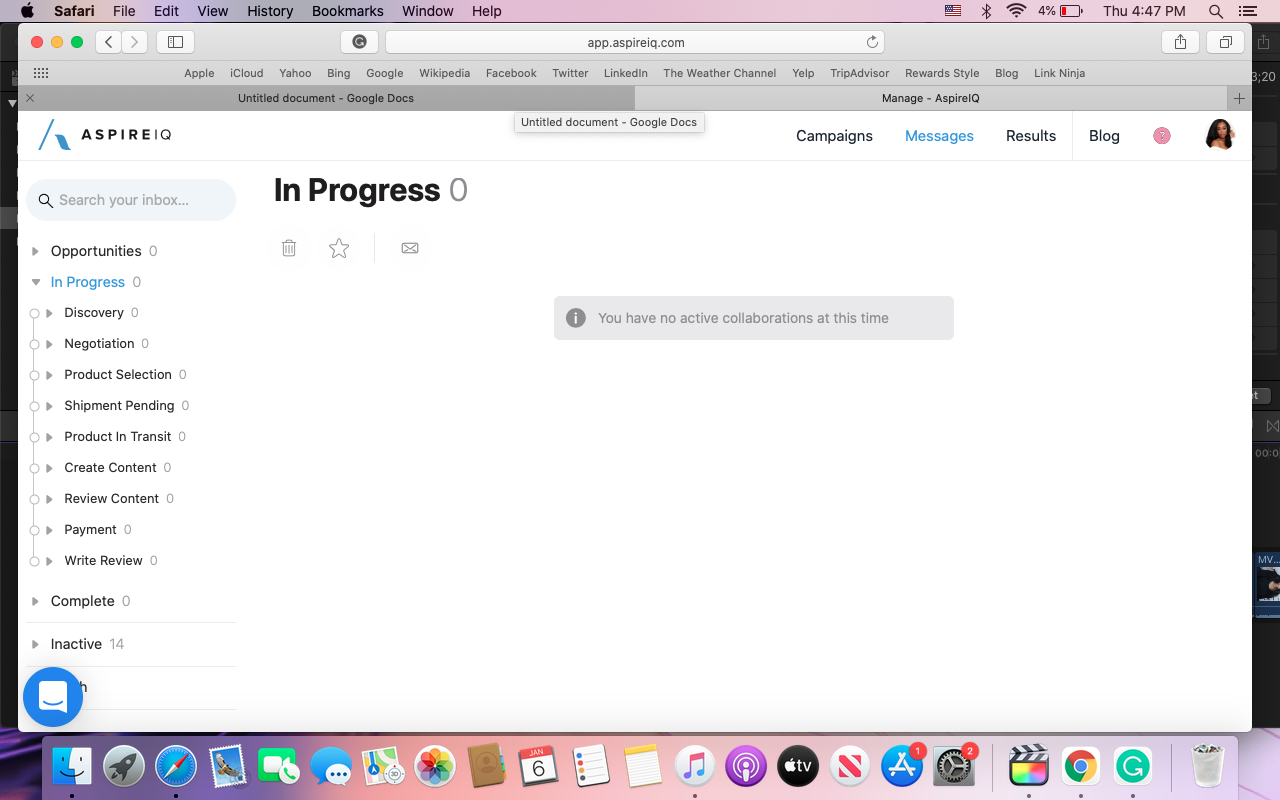 Fohr– The holy grail of media kits. This site will help you so much on your journey of becoming a content creator. Yes you will have opportunities to apply for branded content but the metrics this site provides are second to none. It breaks down all of your engagement and growth rates, sponsored post, most engaged post and demographics. The list goes on and on. This site also stores your price per post and rates. My paid collabs are far and few in between but I would recommend this site to have access to its features and measure your growth. The sponsorship on this site does offer higher payments than some of the other sites.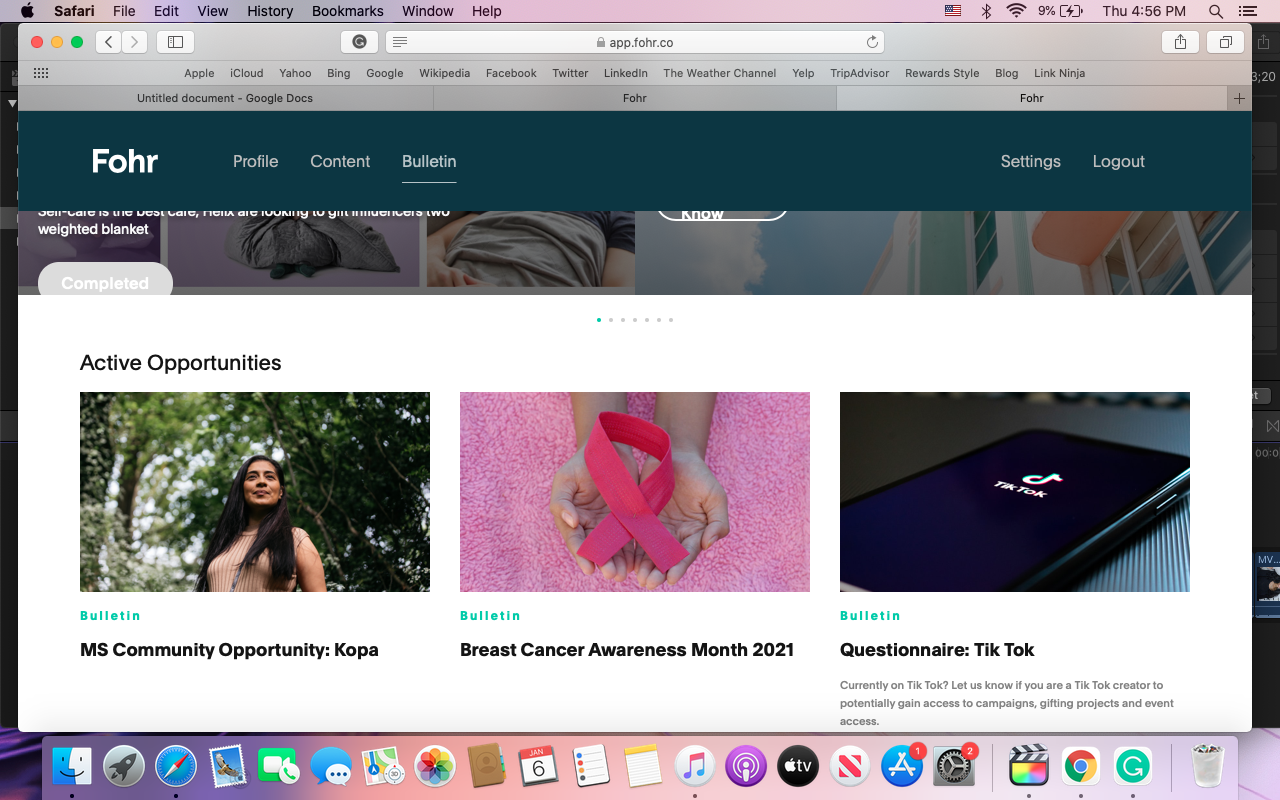 Activate– A very similar layout to Aspire IQ. You will be able to filter through the campaigns based on the compensation options. Options are flat rate, bid, non-cash, and performance. The site will allow you to apply for campaigns based on a quoted price you submit(bid). Lately, I have been seeing campaigns move from the flat rate price to performance-based. Meaning the price you will be paid is determined by how well your analytics are for that sponsored content.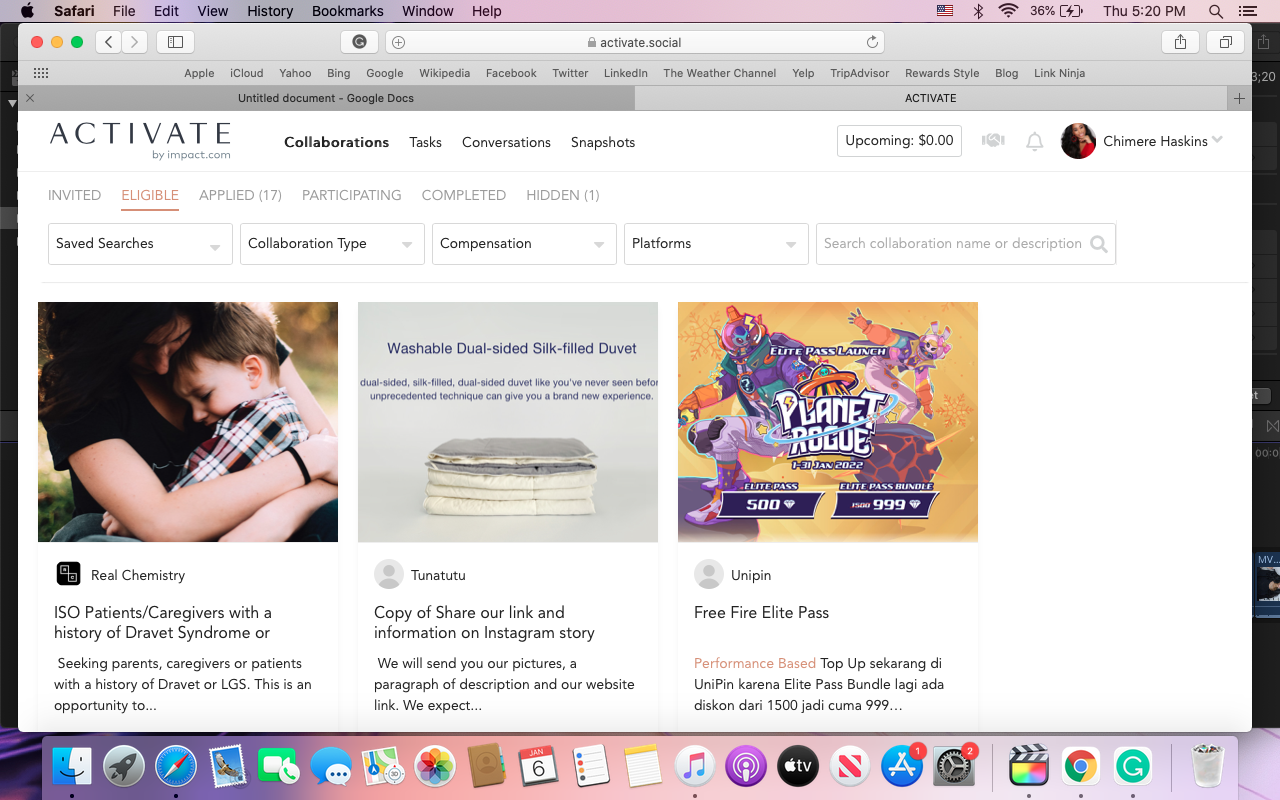 Cohley– Saving my number one platform last on the list because I can go on and on. I have received the most brand-sponsored campaigns on this platform. Like all others, Cohley campaigns pay according to social media followers. However, they do offer flat rate campaigns as well. Recently, they have also started to include TikTok campaigns which help new influencers and content creators the opportunity to cash in on the growth of the platform.
Of all of the sites, I've mentioned this one is the one I check each day for sponsorship opportunities. They update their database each day and you will always have the opportunity to apply to great brands that offer higher payment amounts. This is based on your social media follower count as well as engagement. If I were to recommend only one site it would be this one.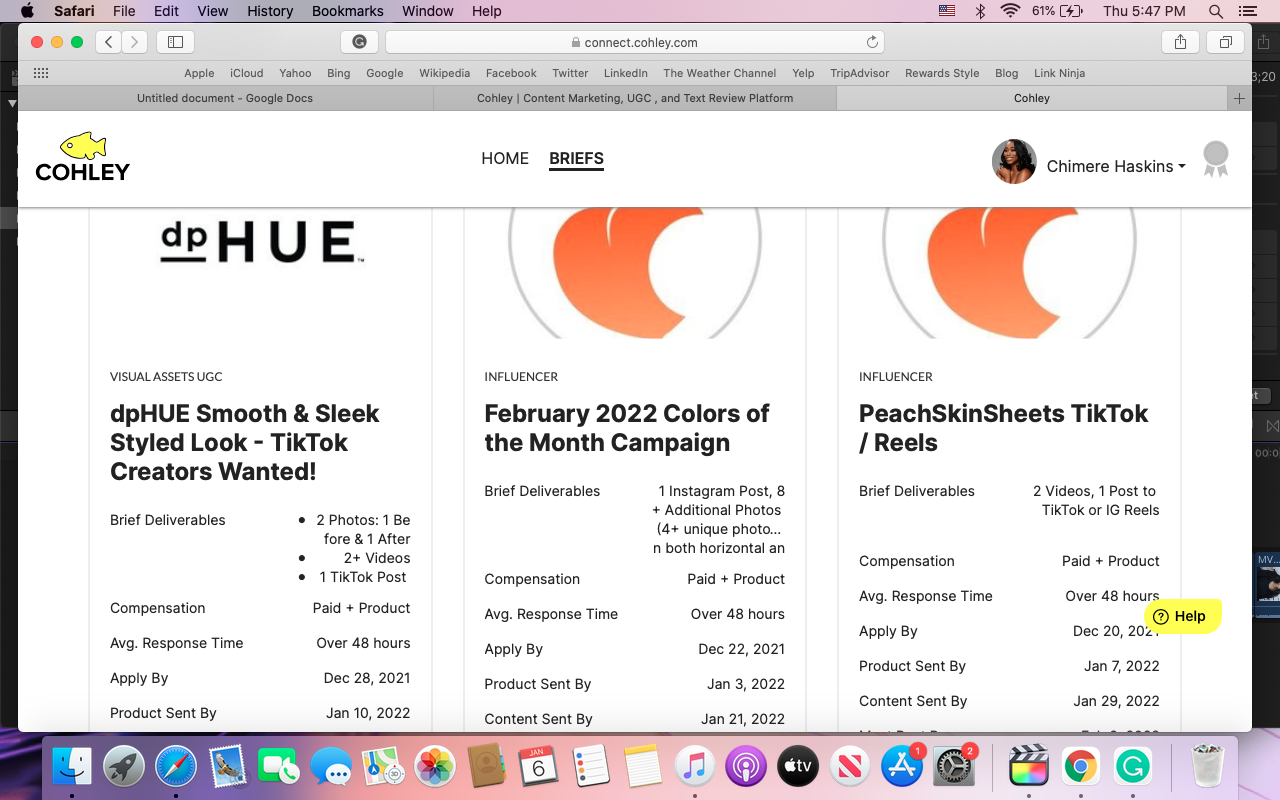 Here's a tip, as a new content creator focus on quality content. Take your time and produce the best possible content you can. Trust me, even if a brand says no now they are definitely still watching, and as you grow they will likely come back with an offer to collaborate in the future. Happy creating.