So if you guys haven't noticed I'm getting better with my charcuterie boards. In a previous post HERE I shared with you my very first attempt at making one and although it was cute I didn't have a clue at what I was doing. If I'm being honest, I still don't but they are looking a heck of a lot better. I'm also trying to experiment a bit more as well.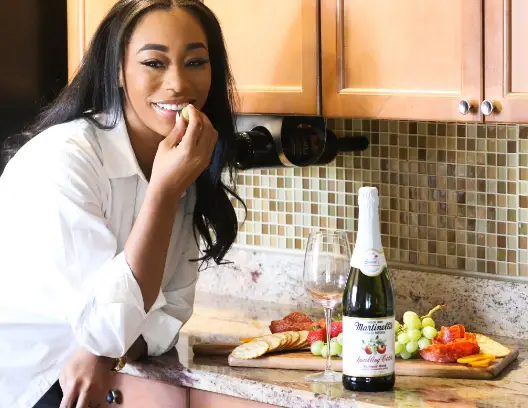 I kept the same thing in mind when creating this board. I wanted the best ingredients for an affordable price. Like previously, Aldi was by far the best option. I love that they have a great selection of cheese and crackers. Even though I don't eat a ton of cheese, a girl loves her options. The crackers on the other hand I eat. My daughters happen to also like them as well. 
For this board I used scalloped sea salt crackers. They are light, airy, and have just enough salt to complement any cheese or spread you would like. Although Aldi has a tone of fig, jelly, and cracker spreads they typically aren't my thing and the kids get them everywhere. So that was a no no for my house.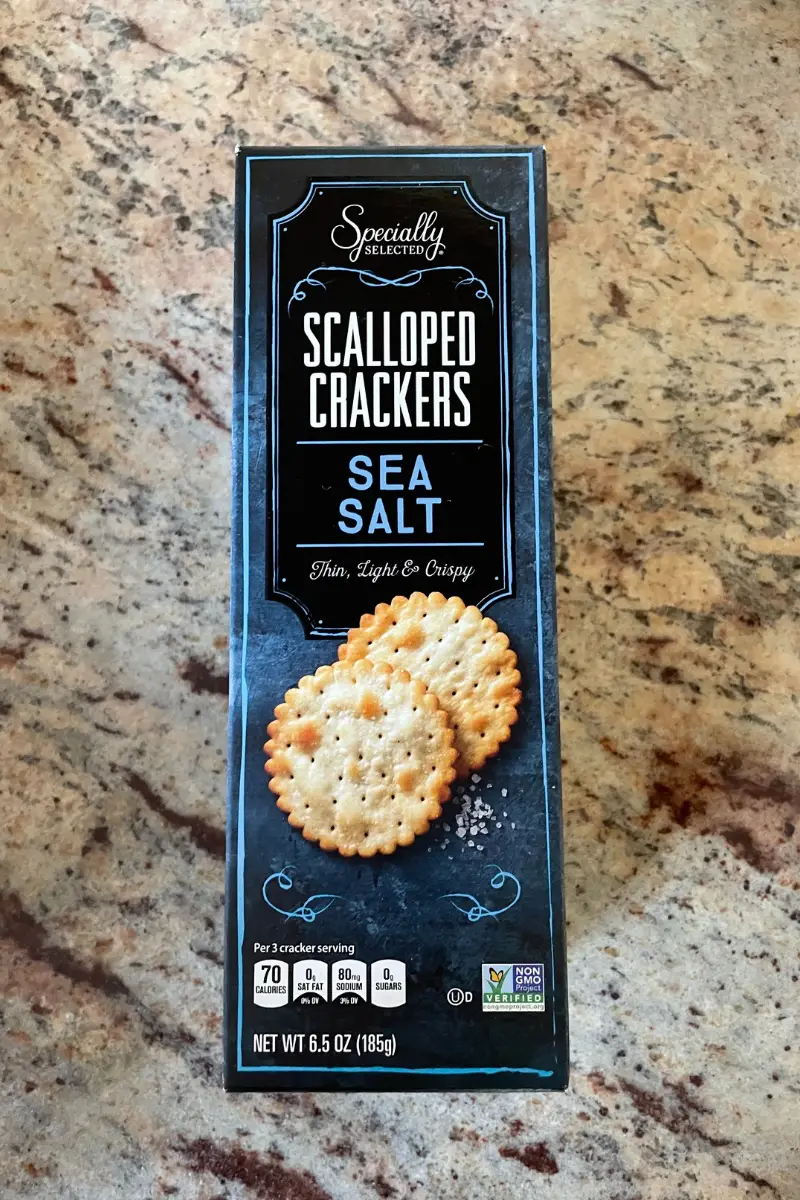 Aldi also has a great gourmet deli selection for meats to use on your charcuterie board. I happen to like the Apple Farm Deli Selection option. It comes with pepper salami, hot capocollo, and hot calabrese. I like to take them and create little meat flowers on my board. They are simply the cutest thing ever and again, my girls love them.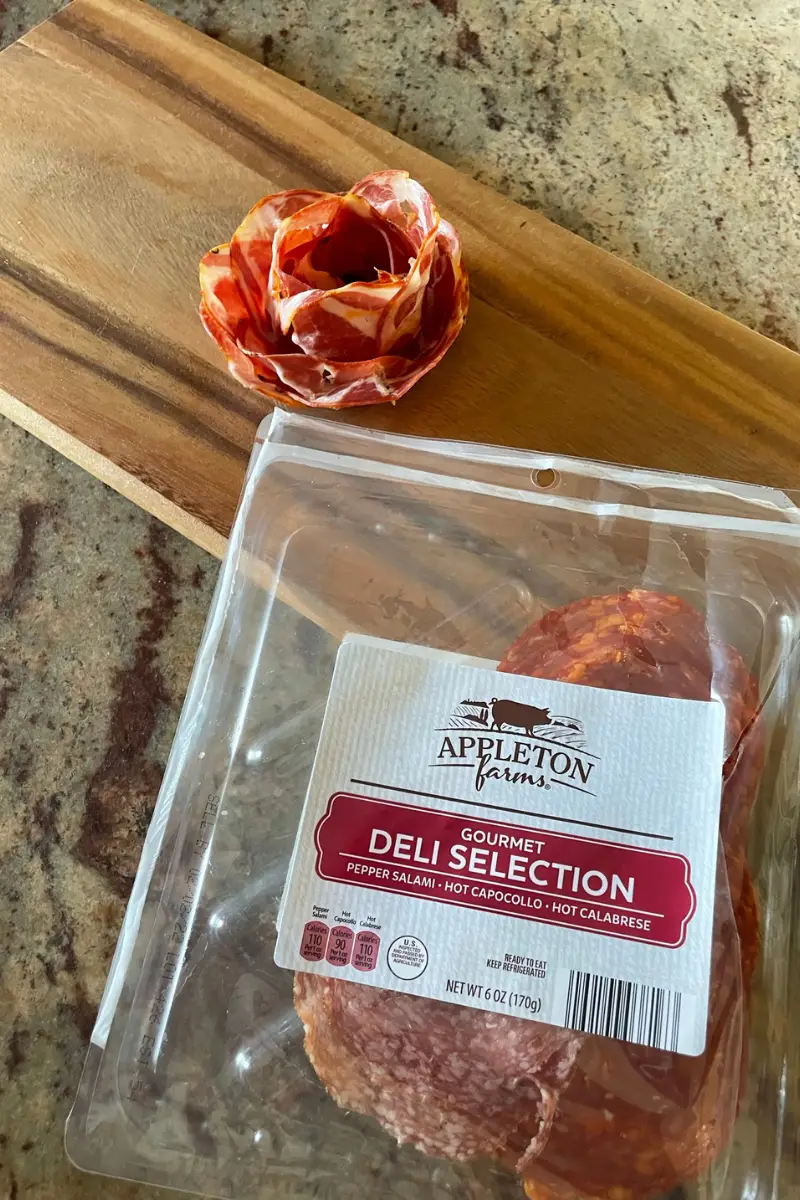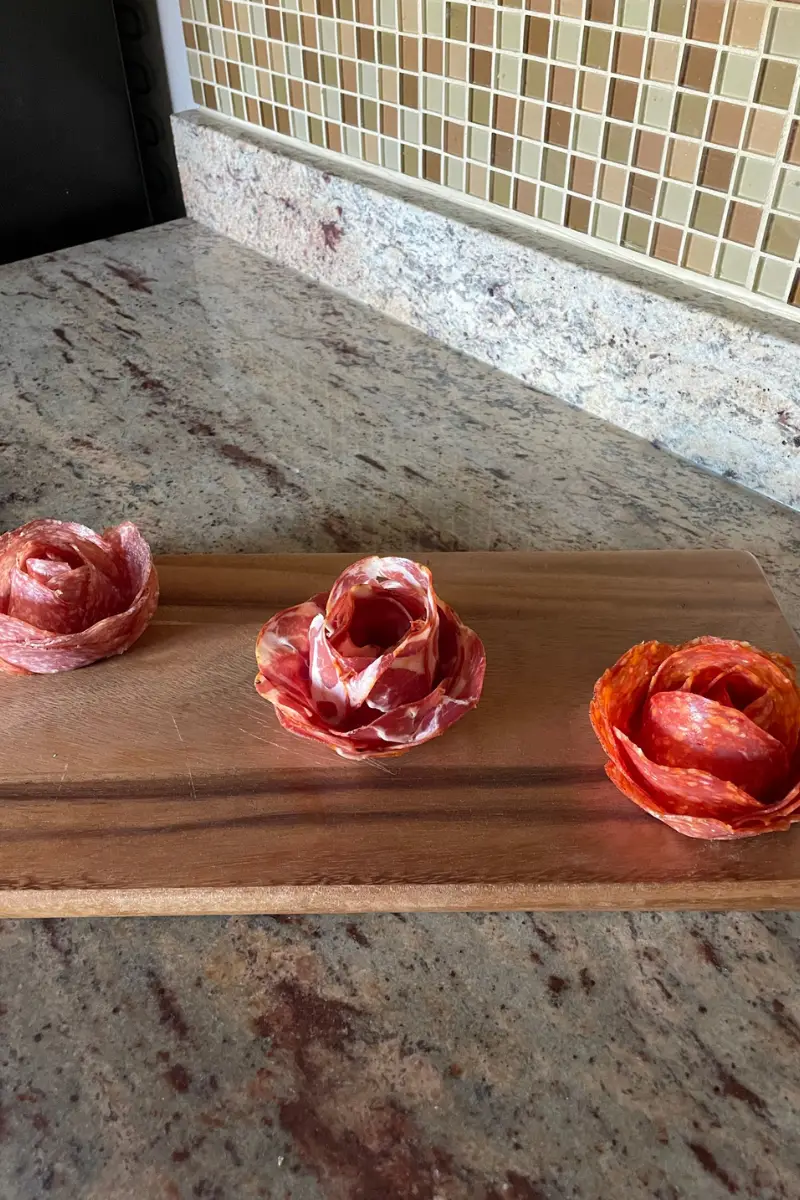 When I make my charcuterie board I have to have some type of fruit included. This time I used grapes, and strawberries since we would be enjoying this board in the afternoon. I didn't want anything too heavy before dinner. I also found a delicious sparkling cider that paired perfectly. Again, this was a kid friendly board and I made sure they had something cute to drink. I even let them use my wine glasses so they were extremely excited about that. 
I spent less than $20 on this entire board and everyone enjoyed it. Aldi has everything you need for your next gathering and if you want more options check out their new charcuterie section in the store. If you want to see other boards people have created make sure you head over to Instagram and search the hashtag #AllAldi.